Functionality and Elegance Meld to Create a One-of-a Kind Ensuite
Our clients had a clear vision for an ensuite bathroom in their new, high efficiency custom home, designed and built by OakWood. They have a large family with four children and an extended family that they love to entertain. From the beginning they wanted the ensuite bathroom for their master bedroom to be designed as a sanctuary – a place of serenity and quiet luxury that they could retreat to for privacy and peace-of-mind.
A Unique Piece of Art
During the initial planning stages of their custom home our client took a summer vacation to their native country, Lebanon. While traveling they discovered gorgeous 12" x 24" iridescent tiles that came together to create the image of an exquisite flower. Our clients fell in love with this tile artwork and brought it back to Canada – in suitcases! This innovative mosaic became the perfect accent for the walk-in shower adding a spectacular splash of colour to an otherwise, neutral colour scheme throughout the ensuite bathroom.
Have a look at Figures 1 and 2 (below) to see the detail in this irreplaceable, beautiful design. Once the OakWood Team carefully assembled the tile mosaic, it was displayed in a protected area of our Design Centre until the bathroom was ready for installation. We were all sad to see it go!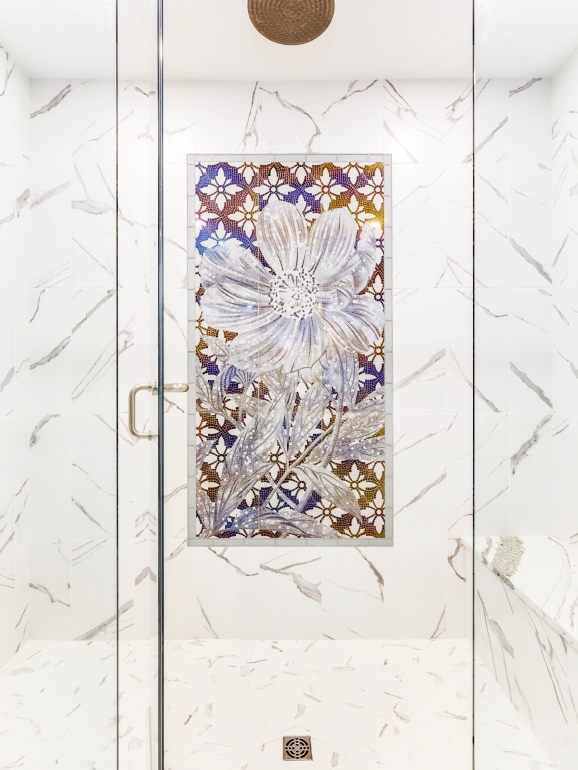 Figure 1: Beautiful tile art centered in gorgeous Statuario marble creates a one-of-a-kind walk-in shower.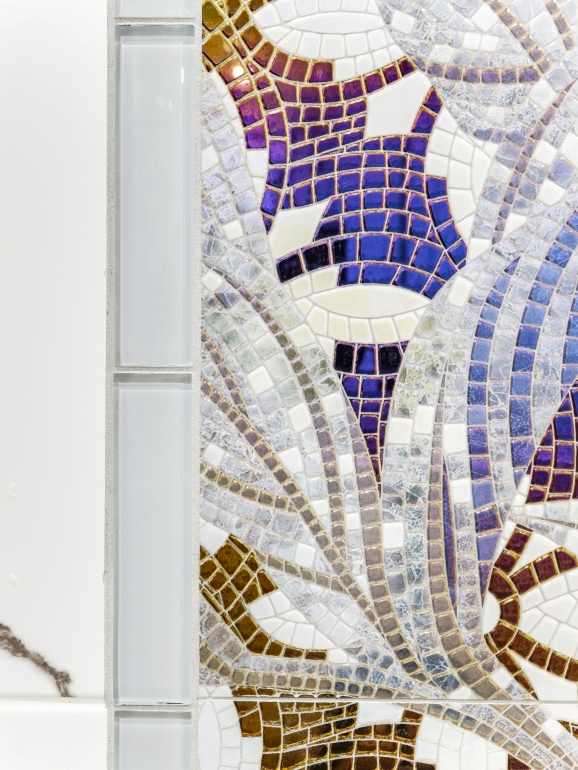 Figure 2: A close-up reveals details of the leaf petals that resemble chiclet tiles.
Setting the Design Direction
In some ways, the tile mosaic influenced the overall design direction recommended by the OakWood Team. This vibrant accent needed material, texture, and colour choices that would complement the tile art to ensure a holistic, balanced design approach.
Statuario Marble
To achieve the elegant, luxurious look desired by our client, the OakWood Team championed a contemporary look using clean lines with an emphasis on whiteness for the floor, walls, and cabinetry. Starting with the walk-in shower, the team recommended Statuario marble tile to create the perfect backdrop for the flower mosaic (see Figure 3).
Statuario is an exclusive Italian marble distinguished by striking gold and grey veining which creates a bold pattern. The contrast between a predominantly white marble base and darker veins immediately gives the shower and ensuite a clean, elegant look – while being the ideal showcase for the tile mosaic.
Stepping out of the shower, the user is greeted with 12" x 24" white porcelain floor tiles with the same wispy veined marbled look as the shower walls.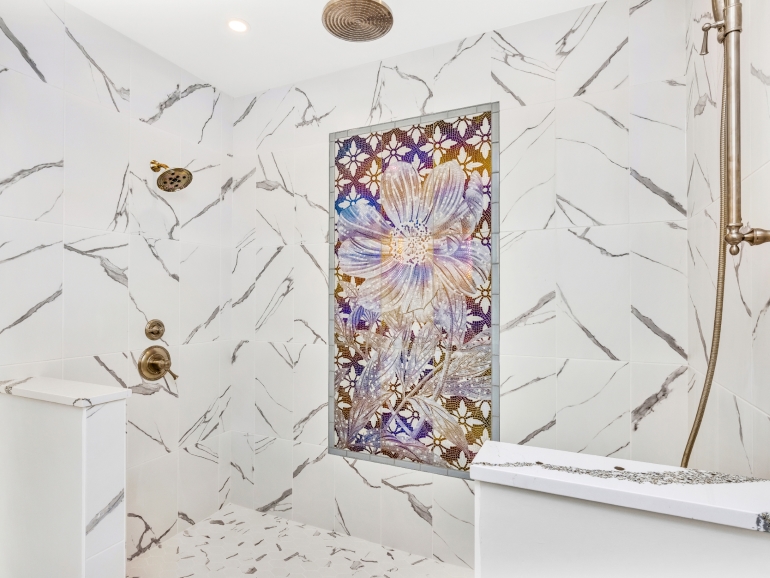 Figure 3: Statuario is a famous Italian marble characterized by a white background and elegant veins. It is the ideal choice when the design goal is to create a whiter, yet timeless elegant look.
Cabinetry by Cabico
Cabinetry was provided by OakWood's exclusive cabinetry partner, Cabico – the largest manufacturer of artisan quality cabinetry in North America.
Our client chose maple, painted in white crane – an off white with a hint of blue – from Cabico's Unique series. The overall effect creates a subtle blue-grey hue that provides soft contrast between the bright white of the sinks and porcelain floor.
The advantage of Cabico's Unique Series is that it offers over 100 door styles, finishes, and colours. Smooth dovetail joints and self-closing drawers are standard. Everything is made to measure, creating a perfect fit.
3D Rendering
To help our client visualize their finished cabinetry, the OakWood Design Team provided a 3D rendering (see Figure 4). The 3D rendering is on the left, with the finished design shown on the right. The timing of the rendering preceded decisions on the lighting solution and mirror details. However, it does accurately reflect the final cabinetry details, enabling our client to visualize the final look and move forward confidently with the recommended cabinetry solution.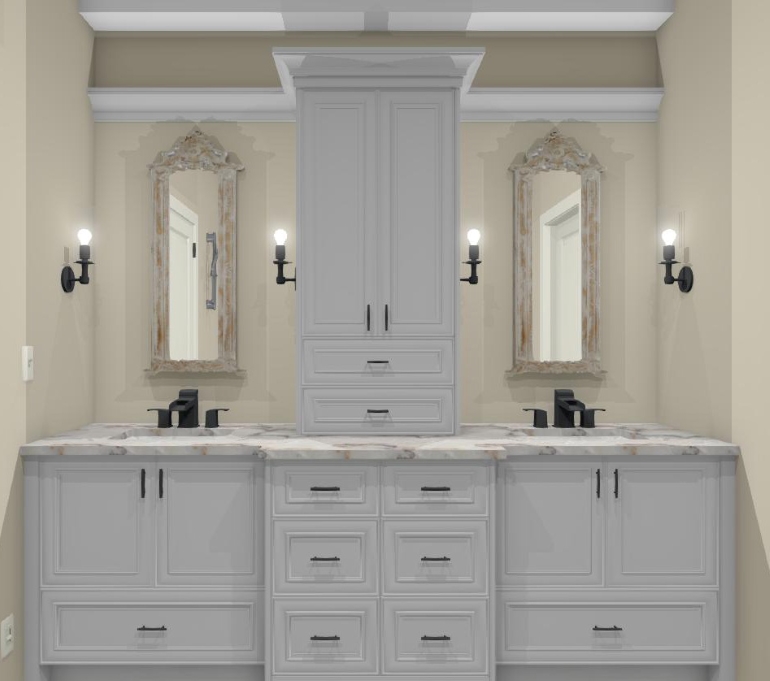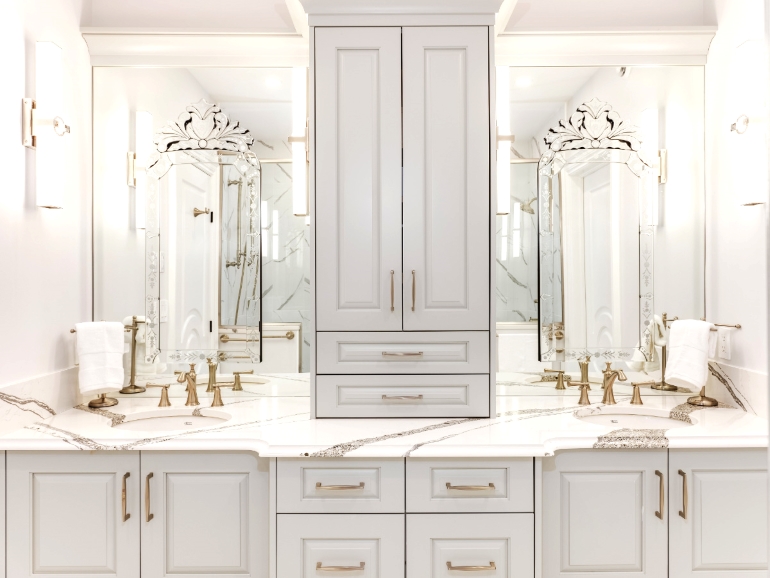 Figure 4: while the 3D rendering was created before the lighting and mirror details were finalized, it does accurate reflect the final look of the overall cabinetry – helping our client to move forward with confidence.
Mirror Within a Mirror
Our client's design taste reflected cultural influences in the examples they provided for a decorative cabinetry mirror. Many ornate mirrors are made of wood and can have a heavy, overpowering look that would have been at odds with the simple elegance desired. The OakWood Design Team recommended the perfect solution: a decorative mirror accent placed over the main, frameless mirror. This design element was repeated for both "Jack and Jill" sinks to create a balanced, symmetrical cabinetry solution.
Figure 5 shows detail of the mirror solution with an acorn-like decorative design element at the top and subtle design elements running down the sides and across the bottom.
The cabinetry design featured a tower with two doors and two sets of stacked drawers centered on the vanity. Wall-to-wall crown molding seamlessly connects the central tower and frameless mirrors to the ceiling. Crown molding is a timeless design element that adds an air of distinction. Lighting is provided by four integrated LED wall sconces affixed to the two walls and central tower, complemented by ceiling pot lights. Integrated LED bulbs have an exceptionally long lifetime, often a decade or more.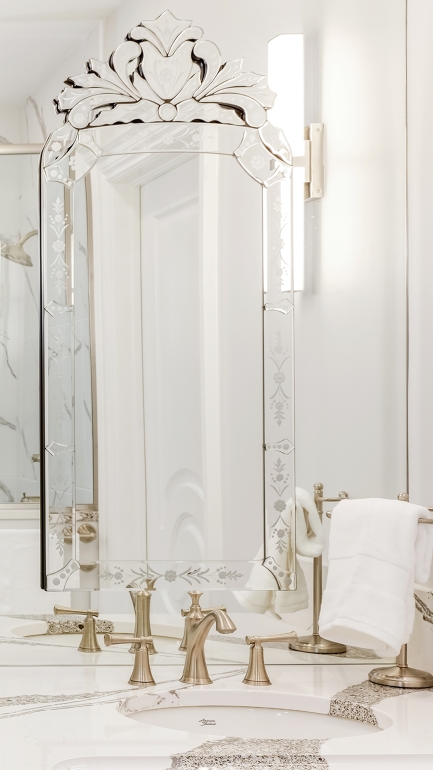 Figure 5: Matching frameless mirrors with a decorative design element adds elegance and visual interest. Brushed nickel hardware adds a blush of warmth, complimenting the veining in the countertop.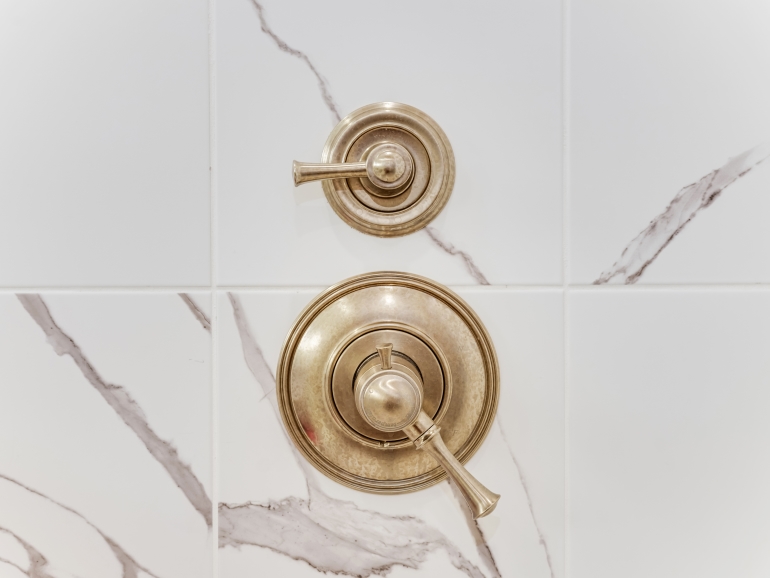 Brushed Nickel Plumbing and Cabinetry Hardware
High-quality Brizo plumbing hardware with a warm brushed nickel finish was used for the matching sink faucets and throughout the shower. Cabinetry accessories, provided by Berenson, also had a golden hue, brushed nickel finish to ensure visual continuity.
Polished Quartz
Beautiful Cambria Annicca Quartz, polished to a perfect sheen, was used on both the vanity countertop and the shower bench and sills. While similar in appearance to Statuario marble, the veining is more detailed and Annicca quartz is thicker – to ensure a strong, sturdy surface for sitting. Cambria quartz is often the countertop of choice for kitchens and bathrooms because of its stain-resistant and maintenance free qualities.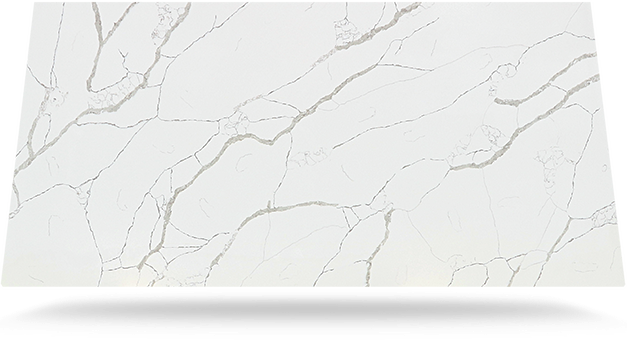 Locally Sourced High Quality Materials
All tile for this amazing bathroom – with the exception of the mosaic flower – came from locally sourced materials. One of our main supply partners is Euro Tile & Stone, which specializes in luxury brands for floor and wall tile.
Water Closet
A separate water closet was built to provide privacy when two people are using the ensuite at the same time. The water closet included a toilet with a bidet attachment, a tall custom linen cabinet (from Cabico) for storage; and was finished with a similar tile solution for design continuity.
Award Winner
Materials and colours came together in this ensuite to make a bold personal statement. Our client was thrilled with the end result. To top it all off, their ensuite won 'Best Bathroom under 130 square feet' at the 2021 Canadian Home Builders' Association (CHBA) annual National Awards for Housing Excellence!
The CHBA National Awards celebrate the best in Canadian new homes, renovations, community development, and residential marketing. This ensuite won in part, for the variety of textures, patterns, and tones that created an ornamental look of refined luxury.
Patricia Liptak-Satov, OakWood, COO.
Patricia is dedicated to improving OakWood's approach and introducing new methods to ensure a responsive, customer centric company that exceeds client expectations.