OakWood recently sponsored a special investment report to see why Ottawa has emerged as one of Canada's most attractive real estate markets and the implications for property investors.  
Several leading sources including the Bank of Montreal (BMO), Royal Bank Economic Research, Canada Mortgage and Housing Corporation (CMHC), and others provided fact-based economic and trend data. 
OakWood's Investment Property experts also provided input on Design & Build considerations that investors should be aware of for maximizing revenue from new, purpose built rental properties while minimizing expenses.   
Here's a snapshot of the key findings. 
Ranked #1 by BMO  
In cases you missed it, BMO ranked 21 of Canada's largest cities based on their attractiveness as an economic destination. The number one spot in their 2018 report? You got it: Ottawa!
"We've been very bullish on Ottawa for a while now and it shows," said Robert Kavcic, Senior Economist for BMO, in the report. "The city boasts the highest median employment income per family and has seen its jobless rate sink 2 ppts below the 21-city average, while home prices remain decidedly affordable despite accelerating recently." 
Foreign buyers playing a bigger role
Reflecting Ottawa's dramatic transformation is the fact that foreign buyers now play a larger role in Ottawa than the Greater Toronto Area (GTA) according to RBC Economic Research.  As a result, bidding wars are becoming more common in popular areas with homes going for tens of thousands of dollars more than list price 
Ultra-low vacancy rate   
According to Canada Mortgage and Housing Corporation (CMHC), Ottawa's rental rate is stuck at 1.6%. Meanwhile, according to the June 2019 Canadian Rent Report from PadMapper Research, the average monthly rental in Ottawa for a 1-bedroom apartment is now $1,250 (a year-to-year increase of 5.9%) – and a 2-bedroom rental is $1,550 (a Y/Y increase of 3.3%). 
Higher end, luxury renters underserved
The Investment Report notes that economic attractiveness and a low rental rates combine to make Ottawa a very attractive investment opportunity – for new rentals that are built in a good location with high quality finishes and lifestyle amenities such as pools and gyms. 
Notably, there's a dearth of product availability to meet the needs of the luxury rental market. Generally these renters are professional and affluent. In many cases, they are consultants, tech executives or former homeowners who are liquidating their assets and opting to rent. 
This market has cash "in their pockets" and want to rent a premium product with "higher specs", ideally in one of the fast growing "hot spots" in Ottawa with proximity to major amenities and transit. 
For investors, this market reality points to an unprecedented property investment opportunity in Ottawa. 
Site planning, intensification targets and density requirements
While the rental market is hot, particularly for higher end units, the Investment Report says investors need to be cautioned. The City of Ottawa has established minimum intensity targets and density requirements as part of its Official Plan. 
Intensification means "intensification of a property, building or area that results in a net increase in residential units or accommodation." This can include Brownfields (contaminated sites), development of vacant or underutilized lots, and infill development. Density requirements establish targets for the minimum number of people and jobs per hectare. 
For investors, these targets and requirements mean one thing: you can't simply build whatever you want on a plot of land. The proposed "product format" must be compliant with guidelines established by the City Planning and Growth Management Department.  
Understanding, navigating, and complying with the City's requirements is something that OakWood can help with through its specialized Property Investment service.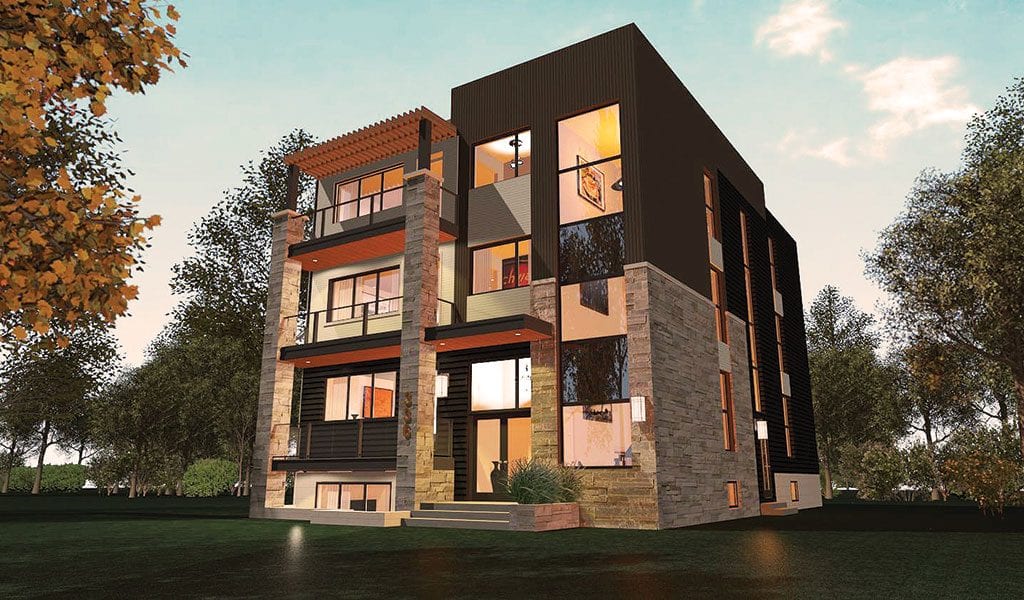 Design and Build Considerations
OakWood provided several Design & Build considerations for an investor looking to tap an underserved, upscale rental market in Ottawa. The explicit goal is to build a rental property that maximizes rental income while minimizing costs. 
Here are a few that were included in the Investment Report: 
Start with a three-unit building –

designing a three rather than four unit rental property bypasses the City's site planning control. The moment you include a fourth unit, your project requires approval. Planning for three units initially and finishing the basement as a separate, fourth apartment later means you need only apply for a revision or a separate permit to finish the unit – a much easier approval process. 
Build close to amenities –

it has often been said that when it comes to real estate, location is everything. While there are other key success factors, rental units that are closer – preferably walking distance – to major amenities including rapid transit, new Light Rail Transit terminals, an assortment of bars and eateries, recreation & entertainment facilities, and schools will command a higher rental rate.  
Choose low maintenance, high-quality materials –

don't go with cheap, low cost materials – they'll cost you more in the long-term. That's because lower quality materials. They'll break or stain more quickly. Which means high property maintenance costs after your tenants move in. Lower quality fit and finish of materials will also attract a less desirable tenant – which will also cost you more in the long-term. 
Design for an upscale niche market –

as an investor, you want tenants that will rent for the long term, pay a fair but premium price, and be respectful of the rental unit. Chances are, you don't want to invest in "low-rental" units that attract individuals who are less employable or unemployed, on a fixed low monthly income, or who likely won't stay longer than a year or two. In other words, you don't want to invest in a dorm building for students. 
Invest in good sound insulation —

most condo units built today are separated by fireproof drywall. While this meets the Ontario Building Code requirements for safety, it does little to provide sound insulation between units. If you're targeting a higher quality, professional tenant with the goal of charging a premium, don't scrimp on sound proofing. Floors and walls need extra sound absorbing materials to ensure a tenant does not complain about the sound of high heel shoes or exercise equipment, a yappy dog, or loud music. Any or all will shorten the rental period and you'll experience a higher level of renter churn – that comes with a price. 
Location of mechanicals –

an investment property will require routine maintenance and occasional repair work on the HVAC system and hot water tanks. Find a way to locate mechanicals under stairs with access from a garage or carport. This means a landlord or property owner doesn't have to notify tenants when routine inspections, servicing, and cleaning is required. It may sound like a small thing – but overtime, having to set up appointments with tenants for service visits quickly becomes onerous.

Push things to the boundary limits –

the explicit investment goal is to maximize your rental revenue from the lot size. Gross rental income is determined in part by the size of each rental unit. Generally renters want more space, not less – be it a bedroom, kitchen, living room. The more space, the higher the rent you can charge. Pushing your building to the boundary limits – or even applying for variances to extend beyond those limits – will provide optimal space at your location for generating maximum rental revenue per door.
Look for a turnkey investment property solution
There's a lot to consider when entering the property investment market, even one as appealing, if not "red hot" as Ottawa's. 
A successful strategy brings together several interrelated variables: budget, a target demographic, product form, and compliance with the City's site plan, density and intensification targets. Each must come together to ensure the right building "product" at the right location for the right rental market at the right time. 
A turnkey solution to ensure your investment property is compliant with City guidelines and built to maximize your rental income with low maintenance costs includes:
Site location – to find premium locations 

Risk assessment – to confirm an investment property is "doable" while identifying everything that is required

Financing – to ensure the best rates possible

Ongoing property management – including finding quality tenants and dealing promptly with any maintenance issues

Material selection – expert Design & Build recommendations to ensure quality materials with lower maintenance costs

In-house architectural design – a specialized service ensuring a design that is compliant with City streetscape considerations while incorporating innovative, energy saving technologies.
Learn more
If you're thinking about getting into the property investment market, you may want to download a copy of the free report here.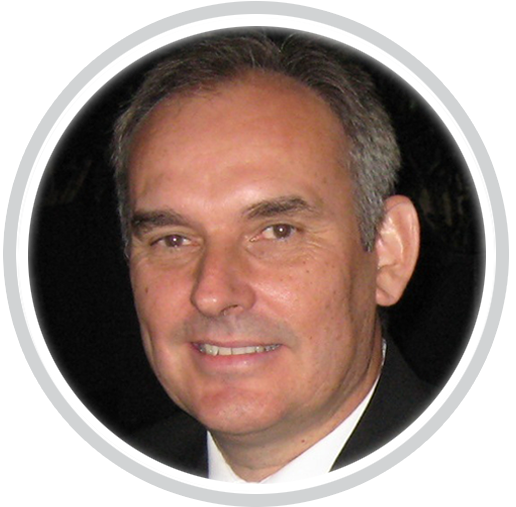 John Liptak is CEO and President of OakWood, a fourth generation, family run business with over 65 years of experience. OakWood specializes in the design and build of high performance buildings, custom homes, and renovations that are energy efficient, technology enabled, healthy, and built using the eco-friendliest products and construction practices available today.