OakWood works with, or is a member of, various leading professional organizations to ensure we meet or exceed all industry guidelines for quality design and construction. We are an active member in the following respected organizations.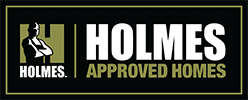 Mike Holmes partners with top builders across Canada that are building to his standards. Mike's guidelines give homeowners confidence their home is built with trust, integrity and his commitment to Make it Right®. OakWood became the first renovator in Canada and first contractor in Ottawa to measure up to Mike's standard in 2013.

Tarion was created by the Government of Ontario in 1976 to administer the Ontario New Home Warranties Plan Act. Tarion provides protection to new home buyers by ensuring that builders abide by the provincial legislation. OakWood abides by all warranty guidelines set out by Tarion to provide our clients maximum peace of mind.

The Energuide for New Houses recommends investments that can be made at the planning and construction stage for lowering home or building energy bills. OakWood's High Performance solutions follow the Energuide Rating system to improve the energy performance of new custom homes, major renovations, and commercial buildings. OakWood is a registered builder with Natural Resources Canada.

The Ottawa Board of Trade is the single largest independent Voice of Business in Ottawa, representing over 1,200 members. As a member in this organization, OakWood is constantly meeting and connecting with other prominent, successful businesses and organizations, many of which are part of our supplier and partner network.

The RenoMark symbol is the mark of excellence, identifying renovation contractors who have agreed to meet the Greater Ottawa Home Builders' Association (GOHBA) Code of Ethics as well as renovation-specific Code of Conduct. OakWood is a proud member of GOHBA and abides by all guidelines and regulations designed to ensure the highest quality of service to clients including warranty protection, liability insurance, applicable licenses and permits, and more.

The Ontario Home Builders' Association provides a strong voice and positive role for the housing industry; and is dedicated to supporting the professionalism of members and providing affordable, quality and choice for consumers. Member agree to operate their firm in accordance with OHBA's Code of Ethics to provide homeowners with the best possible assurance that they will get the value and quality they can enjoy for years to come.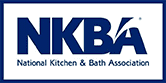 The National Kitchen & Bath Association (NKBA) was established in 1977 and is one of the top associations for the kitchen and bath industries. NKBA is dedicated to enhancing the professionalism of members, promoting ethical business practices and providing leadership and direction for the kitchen and bath industry. The association provides various specialized training and certification opportunities while hosting events including competitions that celebrate design excellence. OakWood designers are NKBA certified and must meet annual continuing education requirements.
The Ottawa Construction Association (OCA) was founded in 1889 and is one of the largest regional construction associations in Canada and the voice of the Ottawa's non-residential construction industry. OCA works with all three levels of government to promote suitable, and desirable legislation affecting the construction industry while promoting and maintaining the highest standard in the construction industry. As a long standing member of OCA, OakWood is fully committed to the ethical and industry standards set out by OCA for all members.

The Canada Green Building Council is a not-for-profit, national organization that has been working since 2002 to advance green building and sustainable community development practices across Canada. OakWood supports the LEED green building rating system by offering a broad range of energy saving and eco-friendly products through its High Performance solutions in addition to practicing the greenest building practices possible.

LEED AP signals a credentialed member with advanced knowledge in green building as well as expertise in a specific LEED rating system. OakWood is distinguished with LEED AP Building Design + Construction (LEED AP BD+C) credentials, giving it expertise in the design and construction phases of green buildings, serving the commercial, residential, and healthcare sectors. LEED AP is considered an advanced credential for LEED experts.
Let's Get Started
Book a complementary, no obligation consultation
Let's get started with a call. Or schedule a complementary, no obligation consultation with one of our expert Project Consultants now