Why choose OakWood for your new custom home, renovation, or building?
High quality. On-budget. Well managed.
Whether you're planning your dream kitchen, a custom home, an investment property or commercial building, OakWood provides a unique, one stop Design & Build service.
Over 60 years of experience
Largest selection of Design & Build services
Respected innovation leader
Professional, credentialed in-house experts
Best Trade Partners and Suppliers in Canada
High performance solutions
Material selection made easy
Over 60 years of Design & Build experience
A family affair—four generations of Liptak are behind your project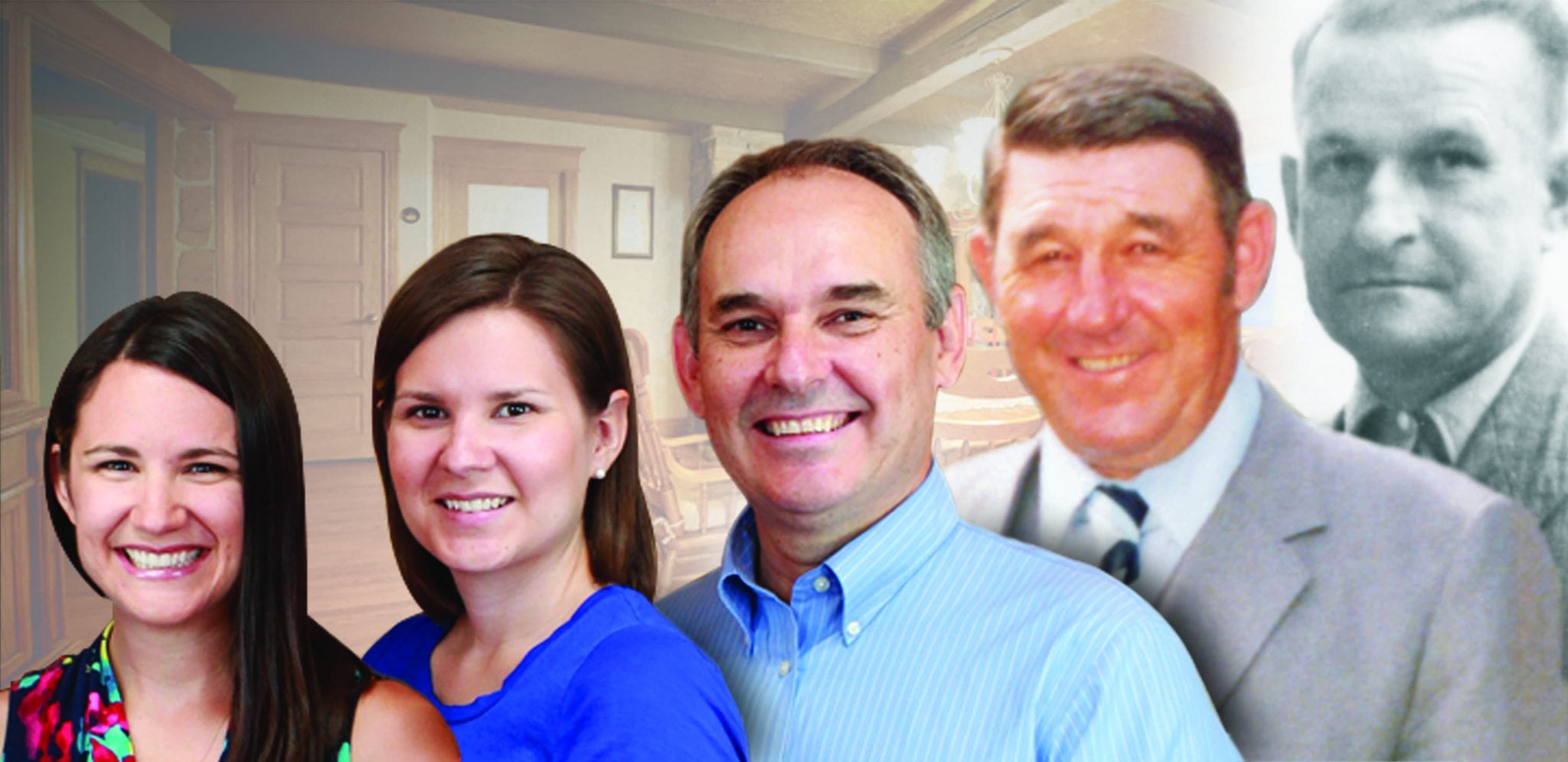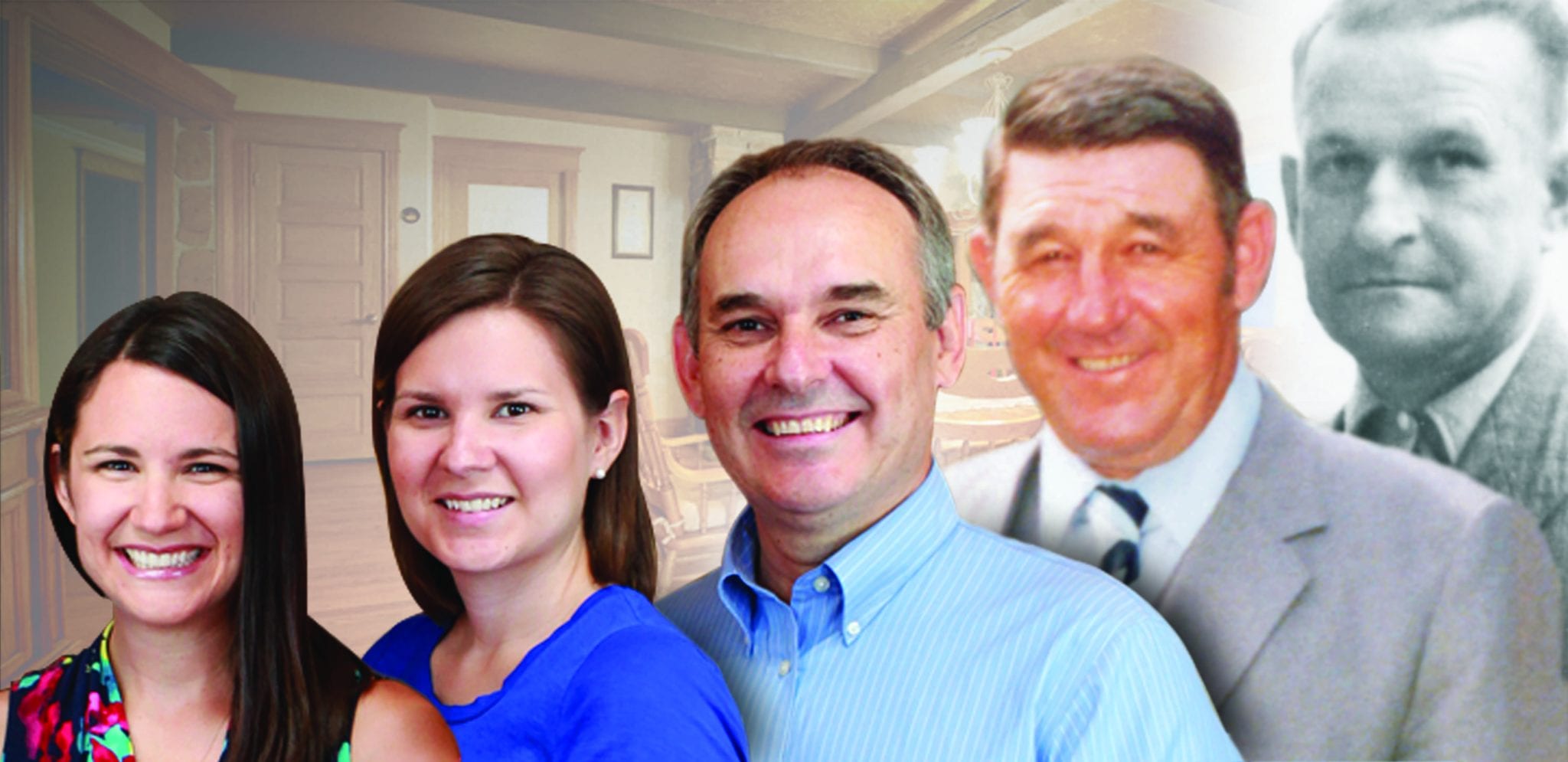 Established in 1956, OakWood is a fourth-generation, family-run Design & Build business that's proudly owned and operated by the Liptak family.The company started as a small carpentry and renovation business over 60 years ago. On the strength of client referrals and a reputation for quality that is second to none, the company has steadily grown to become one of Ottawa's largest and most established full-service Design & Build businesses.
The OakWood Story – Construction is in our blood!
The Liptak family has a long history in the Ottawa construction industry dating back to 1956.
In 1954 John Liptak Sr. came to Canada from Germany with a strong work ethic and trained in the art of furniture making. He used his talents and skills to quickly expand the business into home renovations because of the high demand for skilled labor. Today that business is OakWood Design & Build.
His son John learned the business from the bottom up. Starting by cleaning job sites at the age of 11 he graduated with honours and highest marks with both Ontario and Inter-provincial Carpenters Licenses in 1978. John is now President and CEO of OakWood. Growing up in this environment, with a keen sense of traditional building practices as well as the newest techniques and ideas, John has melded computer technology with the construction industry in the 1980's.
The next-generation
Today, John works alongside the next-generation of Liptaks to take OakWood to new heights of excellence. Daughter Patricia Liptak-Satov, VP of Operations continues to refine OakWood's approach and processes while introducing new technologies and business efficiencies to ensure a responsive, client centric company.
Daughter Angela Mallon, CMA, CFO manages the financial resources of OakWood and the overall well-being of the OakWood group of companies.
Largest selection of Design & Build services in the City
One call is all you need
OakWood provides the largest suite of specialized Design & Build services in Ottawa with solutions tailored to specific needs and budgets. And we've assembled the largest Team of Design & Build experts all under one roof. Whether you're planning your dream custom home, a renovation, a small fix it project, or any type of residential or commercial building, we provide you with all the services you need from one trusted and reliable company.
Our comprehensive services now include: Architectural Design, Renovation Experts, Panic Rooms, Age-in-Place, HandyManPRO, Custom Homes, Model Homes, Estate Lots, In-fill Projects, Commercial Services, and Property Investments. We also have a dedicated production line inside Cabico, North America's largest independent manufacturer of customized cabinetry, enabling you to get customized solutions at affordable prices.
Fair price for quality work
Access to the award winning OakWood Design Centre for all material selections
Eco-wise construction methods with reusable materials being donated to Habitat for Humanity and other great causes
Meticulous planning and project management using state-of-the art, construction specific software and tools
Fast and accurate estimates
A dedicated Production Manager to provide one point of contact
True passion and the experience you need to make your dream renovation, custom home, or building a reality today
Courteous, professional workers who will be respectful of your home and on-time
Your project completed on-budget with no surprise "extra" costs
Access to a password protected Client Portal to get real-time updates on your project
24-hour emergency hotline service
Comprehensive 1 to 10-year warranty on all products and services
Access to the best Design + Build Team of professionals in Ottawa
Respected innovation leader
John Liptak – receiving an Algonquin College Alumni of Distinction Award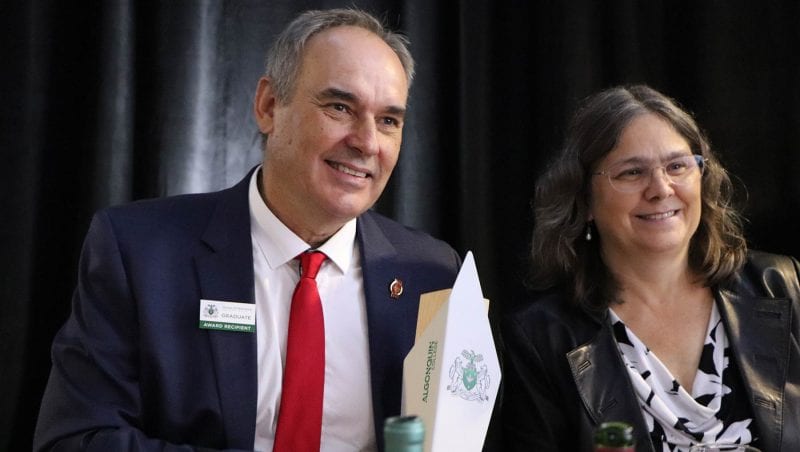 Over the past six decades, OakWood has become a recognized innovation leader in both residential and commercial construction, and a company of many firsts. 
The first Ottawa contractor to meet the stringent standards set by Mike Holmes
The first and only Canadian contractor to Design & Build its own award winning, Design Centre and Corporate Headquarters to LEED Platinum standards to showcase the most innovative materials and technologies available today
The first Ottawa contractor to win the Consumer Choice awards for Best Home Designer and Renovator, every year since these awards were introduced in 2008
The first to win Ontario Renovator of the Year award, and then to win it again
The first and only contractor to guarantee a fixed-price contract for all work with everything itemized by brand name, fit and finish
The only Canadian Design & Build business to develop its own, proprietary client relationship management software to ensure an exceptionally well-managed project that is on-budget, guaranteed
The only contractor to provide real-time updates and all project documentation and road map through a password protected VIP Client Portal—see everything, anywhere, anytime from an IP enabled device
The first and only Canadian contractor to own a technology company as well as a construction company and combine the newest technologies with the Design + Build construction industry
And many others
This growing list of "first" means only one thing: you can trust OakWood to Design & Build your project to the highest standards in the City—and always on-budget, guaranteed.
Choose high performance, energy-saving solutions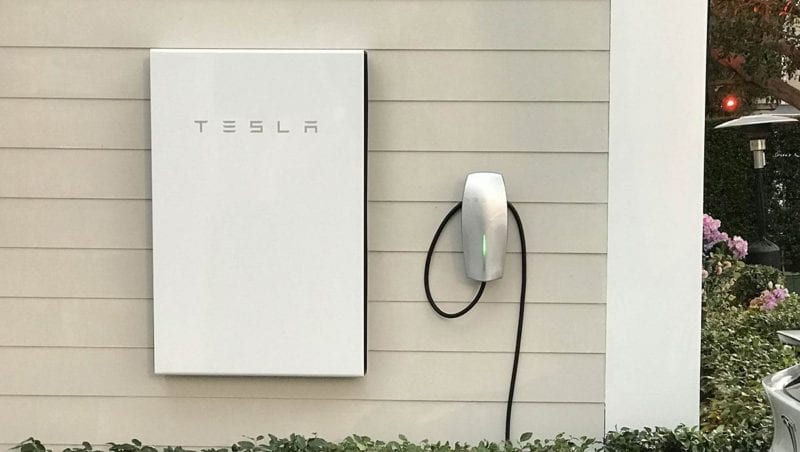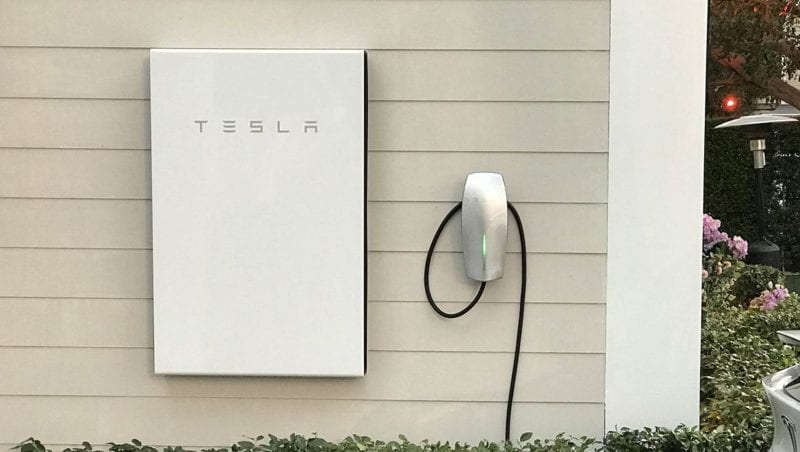 Today, OakWood specializes in high performance Design & Build solutions for custom homes, renovations, and any type of residential or commercial building. By "high performance" we simply mean giving you the ability to choose the most innovative products, materials and technologies, based on your priorities, in four, fast changing areas:
Energy-efficient, low-cost renewable energy products for reducing your energy costs and carbon footprint
Technology enablement, including the Smart Home and intelligent building automation, all in a wireless format
Healthy living and work environments through toxin-free materials
Sustainable, green-building materials and environmental leadership through responsible construction practices
Material selection made easy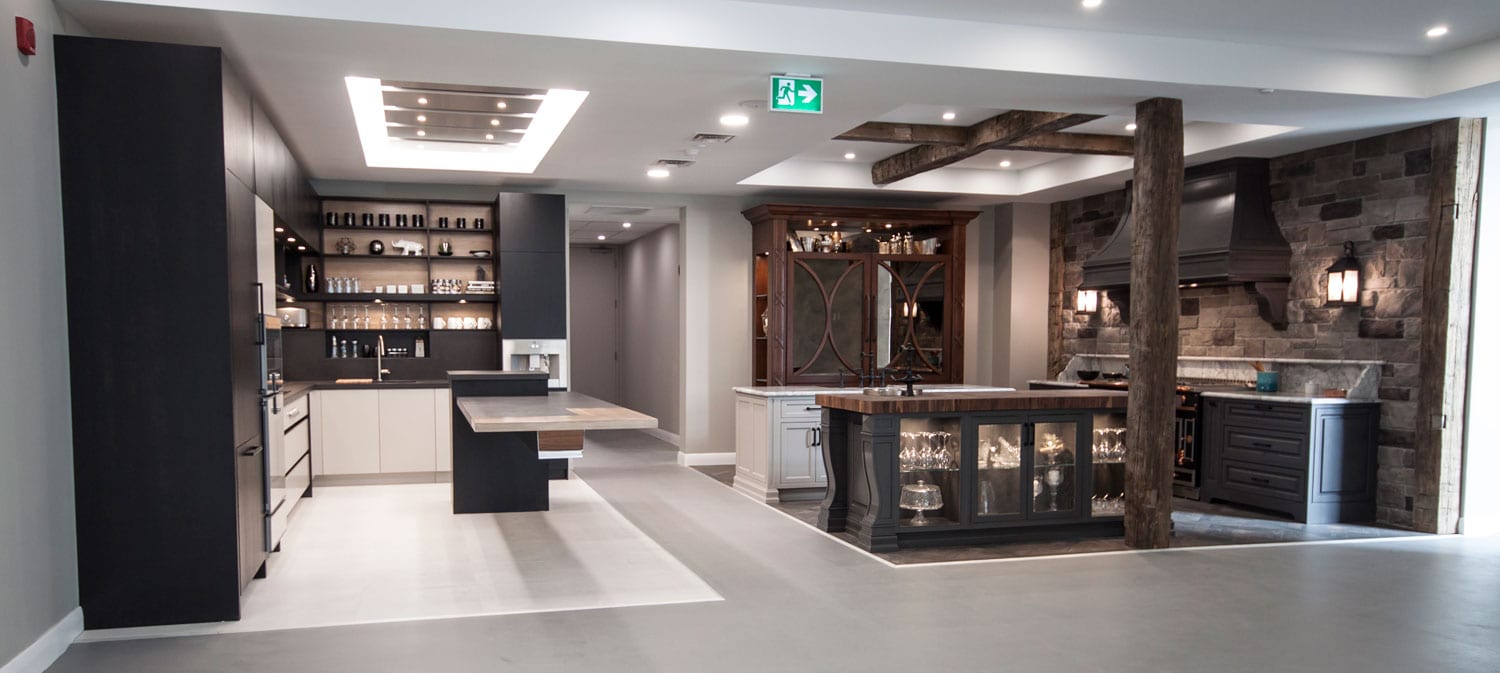 Everything you need is under one roof!
The award-winning OakWood Design Centre is a unique LEED Platinum building that showcases over 7,500 energy-efficient, high-quality items through unique, fully functioning displays—with access to over 150,000 items in our extensive database.
The Design Centre is the backbone of OakWood's Design & Build service, driving an inspirational yet efficient material selection process that is unmatched in the City. No running around from one supplier to another to choose products. Everything you need to plan, design, and choose materials for a custom home, renovation, or commercial building is conveniently located under one roof.
See how the Design Centre will support your project and give you a Design & Build solution like no other in the City
The OakWood Design Centre
See one-of-a-kind displays showcasing the most innovative materials and design options for your project
Enjoy the freedom to choose materials from any manufacturer in the World—or from our quality, OakWood approved Partners
See your final material selections represented architectural renderings; so, you know exactly what your project will look like—before we lift a hammer
Work with our in-house designers or external Architects or Design consultants of your choice
Interesting facts about the OakWood Building!
12 Geothermal wells provide Heating/Cooling
Close to net zero producing 82 percent of the building's power requirements
All Furniture is re-manufactured to meet LEED requirements
No light switches—everything is automated using motion, noise and heat sensors
State-of-the-art wireless technology to remotely manage all building systems
90 percent of material used in the construction was sourced locally and falls within 800 kilometers including the steel that was mined and used in the building
All lumber is FSC rated and comes from areas where trees are replanted for future use
All paints have low or no VOC content
Building constantly maintains a 35% fresh intake of air
Landscape boulders – Armour Stone is mined in nearby Hawkesbury
Each stone on the building was hand chipped by a mason
Exterior landscaping lights are called "Rusty Slots"
We have 14,000 sq ft of interlock
Interlock Stone is called Aquapave Natural Pavers—stones allow water to pass through them instead of pooling
We have 17 different bathrooms showcasing 17 different bathroom tile layouts
92% of waste generated during construction was recycled
All windows and curtain walls are made of Sunguard—Low E Glass—keeps the heat out in the summer and the heat in during the winter
All trees planted on the property come from nearby Manotick Tree Farms
The solar panels on the south facing roof provide 44% of the buildings power requirements
And lots more—come and see for yourself
Ottawa's first Mike Holmes approved contractor
Ottawa's first Mike Holmes approved contractor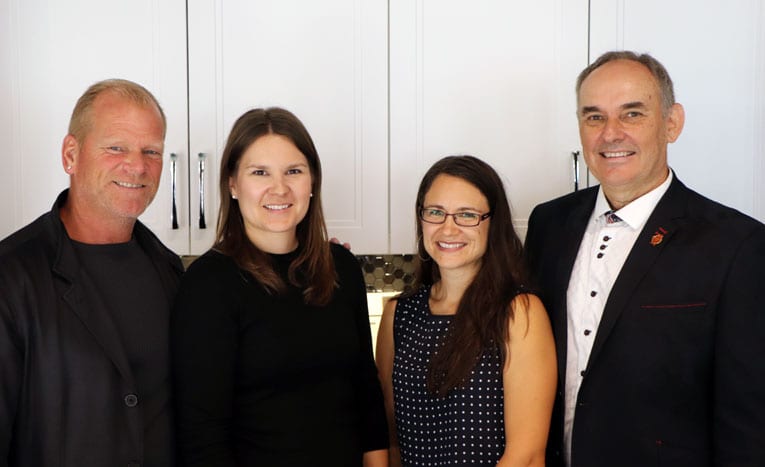 In 2013 Mike Holmes, the World's most recognized and respected contractor, was looking for his first renovation partner in Canada. Mike chose OakWood because of our commitment to raising industry standards by building the safest and healthiest homes, using quality workmanship, and providing clients with honesty and transparent pricing. OakWood enjoys the distinction of being the first and only Holmes approved contractor in Ottawa.
"Do your homework. If you want a quality project…designed and built by pros who stand by their word, get OakWood and Make it Right."
– Mike Holmes
New Partners are selected by The Holmes Group based on their ability to meet a higher quality standard in several areas. Reasons Mike partnered with OakWood include:
Reputation
Adherence to code of ethics
Longevity in business
Breadth of services
Comprehensive processes
In-house design service
Detailed planning
Detailed planning
Construction excellence and scheduling
CRM and project management systems
Financial stability
Energy efficient designs
Technology leadership
Use of industry leading-edge eco-wise products that help protect the home and homeowner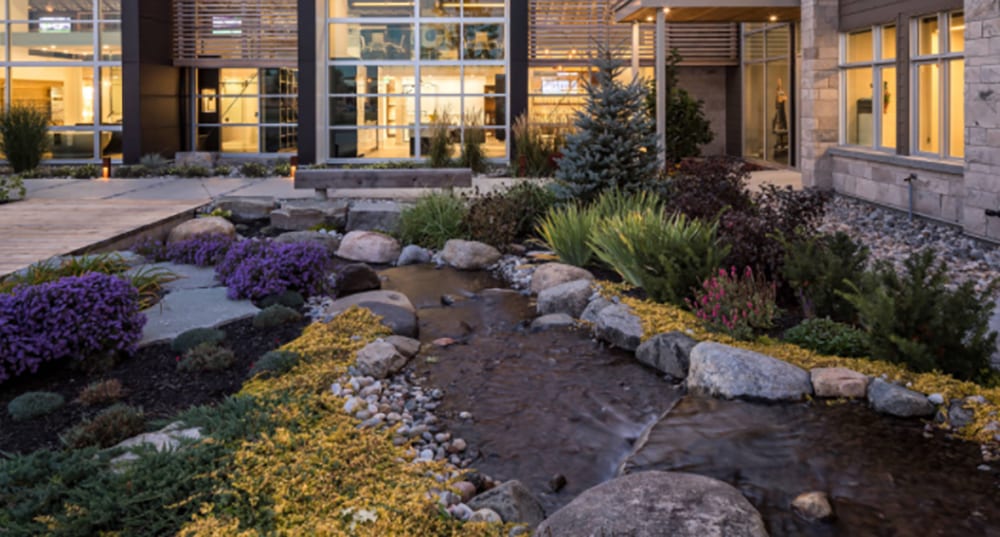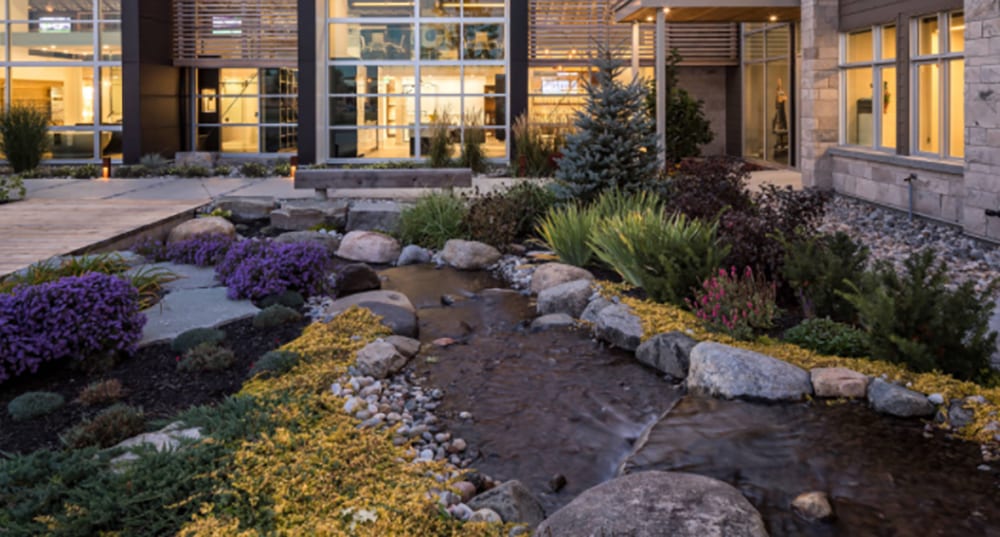 Leading by example: how we support eco-friendly methods and fight climate change
OakWood practices the most environmentally sound construction methods in the industry today. Any reusable material from a renovation or construction site is redirected where possible to families in need or directly to our Partner, Habitat for Humanity, and used to support new building & renovation projects for families in need. Material that can not be reused is recycled: OakWood subcontracts with the leading environmental services company in Ottawa to ensure compliance with the Environmental Protection Act while embracing the practice of reducing waste, reusing and recycling.
OakWood's new corporate headquarters and Design Centre is a testament to our commitment to eco-friendly construction methods.
This 22,700 sq. ft. building is expected to achieve one of the highest Platinum LEED certified buildings in Canada – and a showcase for building green.
Here's a partial list of the many innovative environmentally techniques used to qualify for LEED certification:
Low-flow plumbing system (toilets and faucets are all low-flow)
All building materials are environmentally safe products AND LEED certified (this is important because everyone claims to be enviro-safe but that doesn't mean anything). I.e. no or low VOC adhesives and paints, carpet fibres etc.
Grey water recovery and rainwater harvesting stored on site to reduce water consumption
High efficiency thermal Shell – we employ a triple wall system that provides R58 insulation rating
Clean air is maintained by our ERV system to ensure the air quality is balanced and efficiently replaced with fresh air
Windows are low-e, argon, filled with sun-guard coatings—very energy efficient. Window shades are reflective energy efficient shades
In-floor radiant floor heating throughout the building. Much more efficient and even heating throughout the building
BASF green Walltite eco spray foam is used throughout the building as insulation
Roof shingles used have high reflective index value
All building materials / construction waste are put through a strict recycling process
All building materials are sourced locally (within an 800 km radius) to reduce carbon emissions generated in transportation
All lumber used is FSC (forest stewardship council)certified. That means the lumber was acquired via a supplier that ensures that products come from responsibly managed forests that are evaluated to meet FSC's strict environmental and social standards.
All Furniture is re-manufactured to meet LEED requirements
90 percent of material used in the construction was sourced locally and falls within 800 kilometers including the steel that was mined and used in the building
All paints have low or no VOC content
Automated heating and cooling systems that sense surplus heat or cooling in different areas of the building and deliver to areas in need
Building constantly maintains a 35% fresh intake of air
Landscape boulders – Armour Stone is mined in nearby Hawkesbury
Interlock Stone is called Aquapave Natural Pavers—stones allow water to pass through them instead of pooling
The solar panels on the south facing roof provide 44% of the buildings power requirements
Honoured with many awards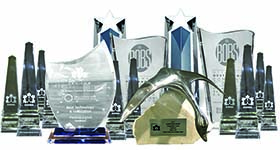 OakWood has been bestowed with many of the industry's most prestigious awards including:
Houzz Best Design and Best Service (2020)
Renovator of the Year (2018) Ontario Home Builders' Association
Best Kitchen under 180 sq. ft. (2018) Ontario Home Builders' Association
Best Design Centre in Canada from the Canadian Home Builders' Association (2017)
Renovator of the Year (2014) Ontario Home Builders' Association
The only Ottawa contractor to win the coveted Marketplace Trust award twice
The only Ottawa Renovator to win the Consumer Choice Awards for Best Home Designer and Best Home Renovator every year since they were introduced in 2008
Winner of Ottawa's Best of Business (BOB) award (2016 and 2014) for most outstanding business
Many more awards…
Work is completed by credentialed in-house experts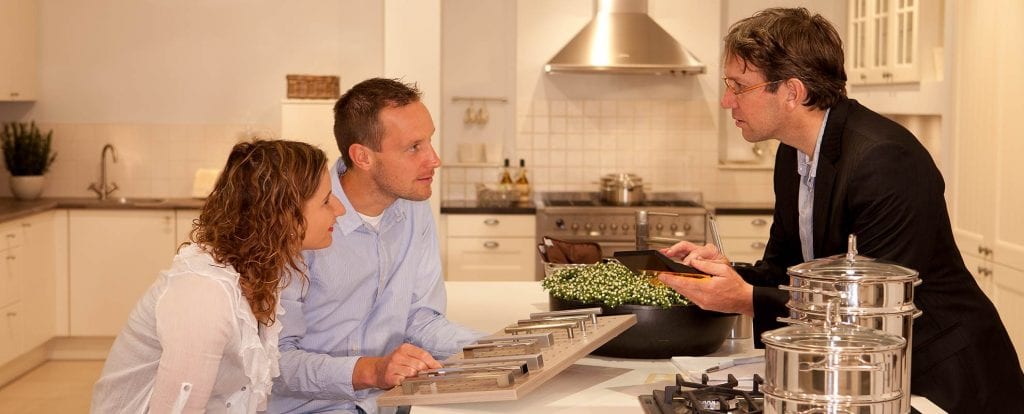 You never get a "Jack-of-all-Trades"
OakWood brings together a specialized team of in-house experts to support every step in our unique Design & Build approach for both residential and commercial projects. We only hire the very best credentialed expertise to ensure every task of your project is completed by the right pro.
Project Consultants
Certified Designers
Architectural Technologists
Project Managers
Construction specific Estimators
Interior Designers
Material Selection Coordinators
Quantity Surveyors
Resource Schedulers
and other experts.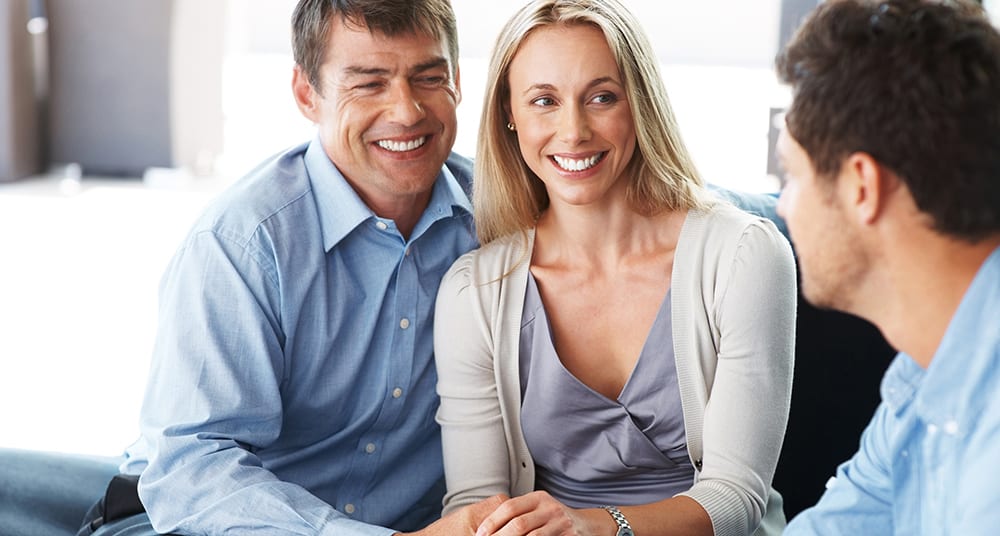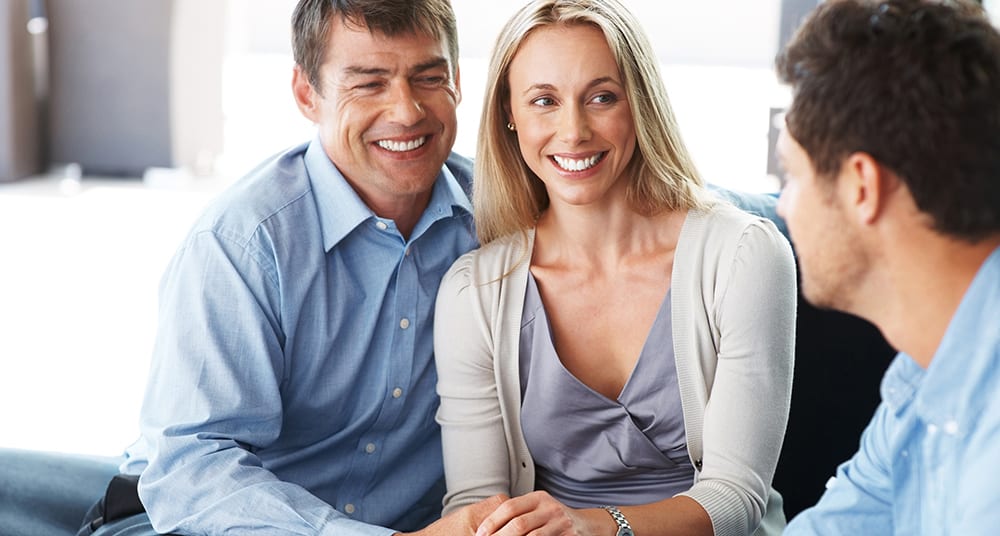 When we say "on-budget" we mean it!
Many contractors promise a residential or commercial Design & Build project that will be "on-budget" and "well-managed". Can they deliver? With OakWood, you'll receive a final fixed price agreement based on the material selections for your project. Everything will be itemized by brand name, fit and finish. If you make a change during the material selection stage, you'll see your budget updated in real-time.
You are always in full control of your investment level. What you sign is what you'll pay to the penny unless you authorize a change order in writing. This is how we can guarantee your project will be on budget with no surprises or "extras."Plus, every detail of your agreement along with production schedules are accessible to you 24/7 from our VIP Client Portal—so you know the exact status of your project once construction begins.
Guided by a clear mission, vision and code of ethics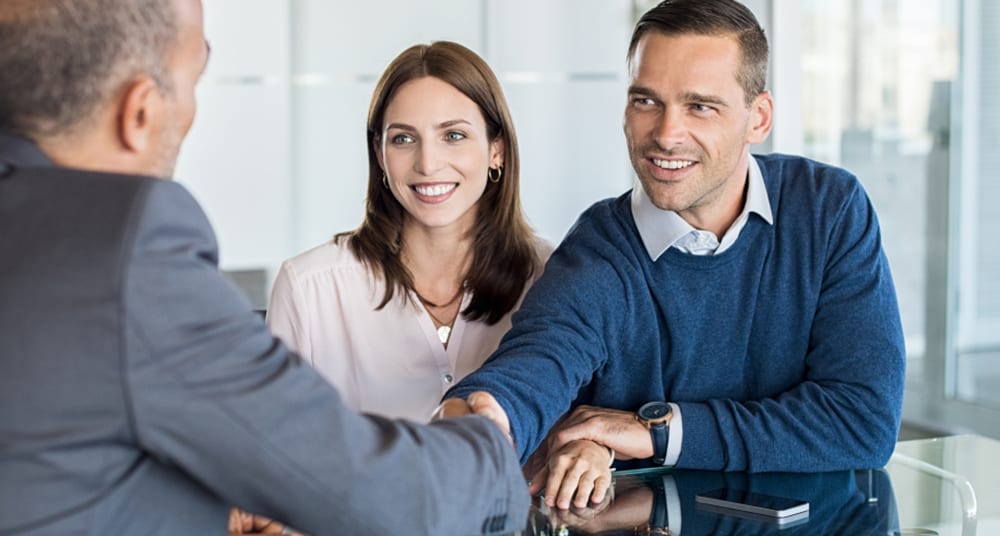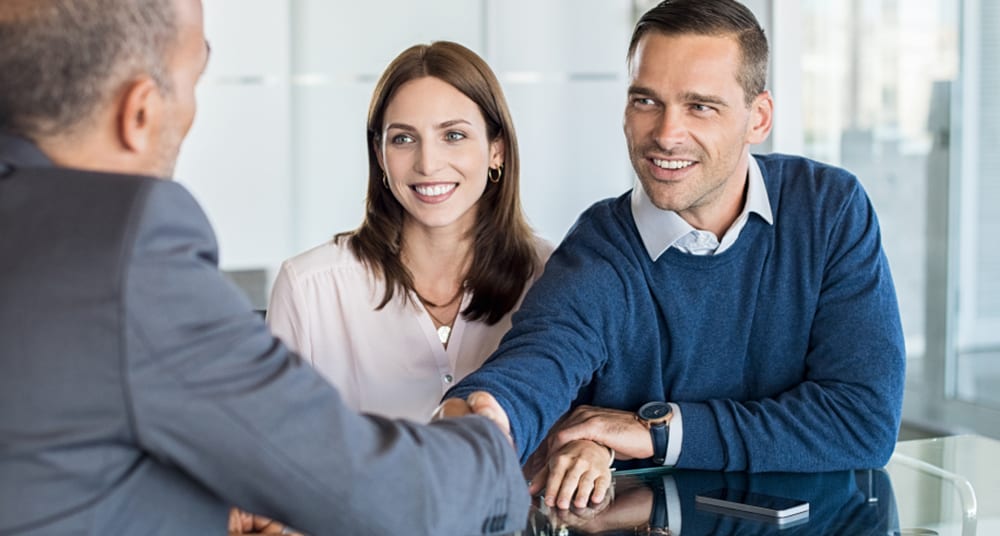 What you can expect from OakWood
OakWood's vision is to support individuals, families, and businesses in pursuit of a Great Life. Our mission is simply to create beautifully designed buildings that are energy-efficient, healthy and eco-friendly—while providing exceptional client support. Our vision and mission are guided by a Code of Ethics that establishes the highest quality standards of business integrity and honesty on every Design & Build project. Our Code of Ethics is more than a collection of ideals: it is a commitment to a way of doing business and an explicit promise of how we will operate as a company. All individuals employed by or engaged by OakWood will be held accountable for adhering to this Code.
Our Commitment to Clients
We will treat our client's home or building and property with utmost respect and leave them as clean as when we started their project. All work being performed will meet or exceed building codes. From start to finish we will demonstrate integrity, honesty, and the highest levels of professionalism. We will work hard to deliver more than we promised through value added services.
Our Commitment to Employees and Trade Partners
Our employees and Trade Partners are a vital and respected part of the OakWood family. We will treat all employees and Trade Partners equally and fairly. In an effort to improve and uphold the highest quality and performance standards we will foster training opportunities on an ongoing basis.The health and safety of our employees and Trade Partners is the highest priority and we will enforce stringent health and safety practices on all projects. Above all, we will only hire certified professionals with the highest integrity and who will uphold our Code of Ethics.
Professional, high quality services
OakWood will only undertake jobs for which we are qualified given our experience and technical competencies. We will perform all work to the highest quality construction and service standards. Clients can count on us to stand behind our work and if required we will take care of call-backs while ensuring minimal inconvenience to our client.
Services will never be provided under terms or conditions that may compromise the integrity of our trade or profession. OakWood's services will always be advertised honestly and without deception, exaggerated claims or any misrepresentation. We will always maintain a wholly professional attitude and behavior towards those we serve, our fellow contractors, our own employees, suppliers, and the public at large.
Social Responsibility
We will strive for the highest quality in all our endeavors and always act responsibly and with honesty in a quest to be excellent corporate citizens. OakWood will foster better health and safety of our communities by sharing knowledge of new environmental developments and technological advancements with the communities we serve. We will embrace new environmentally friendly technologies and building practices and incorporate Green practices to minimize pollution and waste to reduce the environmental impact of our construction projects.
Let's Get Started
Book a complementary, no obligation consultation
Let's get started with a call. Or schedule a complementary, no obligation consultation with one of our expert Project Consultants now