Ottawa Renovation Company & Custom Home Builder Since 1956
OakWood is a fourth-generation, full service, family run Design & Build business that has been providing innovative solutions to Ottawa homeowners and commercial customers for over 65 years.
Now more than ever, we understand that your home – or building – must provide a safe sanctuary for living, working, and everything you do. You need home design solutions that are tailored to your needs and that will support how you live today.
Schedule a free consult to discuss your project with the option to tour our award winning Design Centre.
Dedicated to Exceptional Quality and Support
What can we build for you?
By embracing new technologies and processes, OakWood has grown from a small family-run general contractor business into a full-service Design & Build firm in the Ottawa area with a quality reputation that is second to none.
Your Home Is Your Hub
Live, Learn, Earn & Enjoy
We specialize in the design and build of multi-functional homes that are beautiful yet uniquely tailored to meet the needs of today's family: day-to-day life, online learning, work from home, home gym, playground while providing a safe space. Let us help you plan, design, and build a home that works as a hub for everything you do!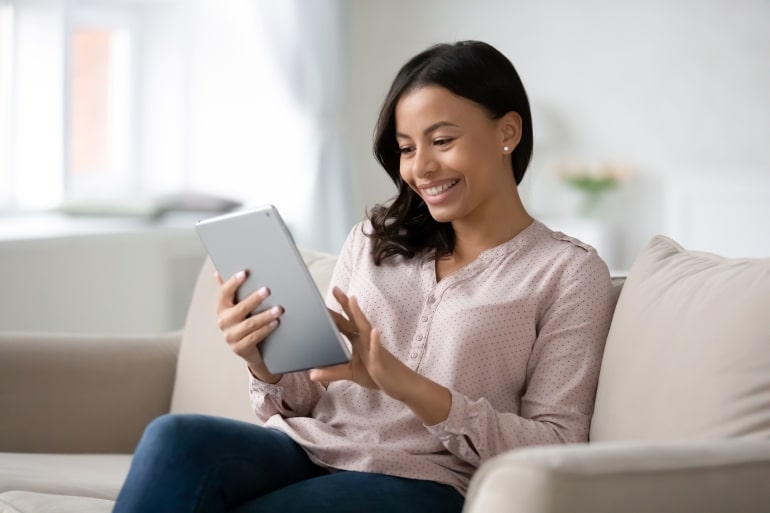 Award Winning Design Centre
Get inspired by one-of-a kind products and displays
The OakWood Design Centre features unique, fully functioning displays in a 22,700 sq. ft. showroom. Conveniently choose all materials from under one roof – and from any manufacturer in the world.
The Ultimate in Home Comfort
Building and renovating to the highest energy efficiency standards
OakWood is a Qualified Net Zero Home Builder, meeting the stringent requirements established by the Canadian Home Builders' Association (CHBA). This is the most advanced energy performance standard available for making your home or building more energy efficient, comfortable, and resilient.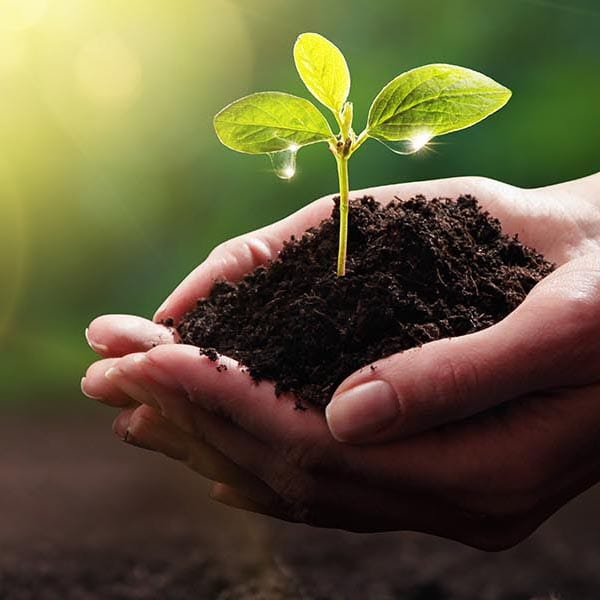 OakWood Green Canada Project
We plant trees based on the investment level of your project
With OakWood your building, custom home, renovation, or handyman project goes further. Much further! We work with the leading national tree planting charity in Canada to restore or reforest, reduce our carbon footprint, and tackle climate change.
Innovation Lives Here
Doing the right thing for your lifestyle, home or building resale value… and the planet
We specialize in High Performance solutions that incorporate the most advanced energy efficient, Smart Tech, hypoallergenic and green building material options available today.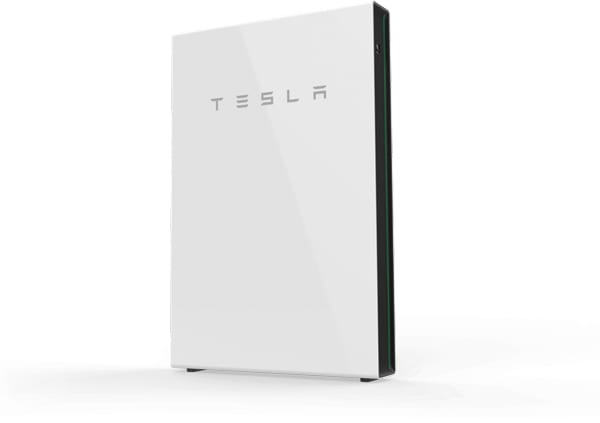 High Performance Solutions as Featured in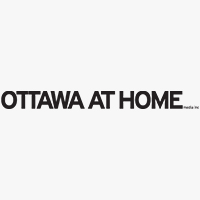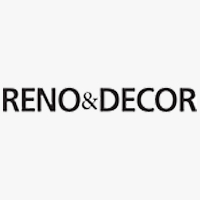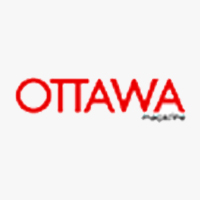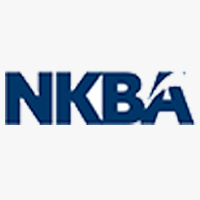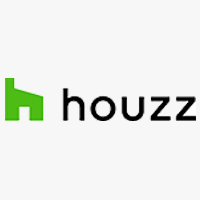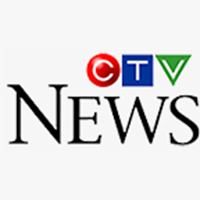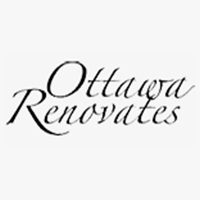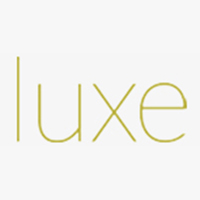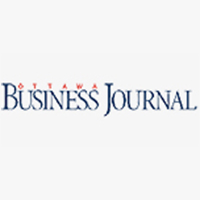 "We're dedicated to providing a client experience that's second to none. Expect every member of our team to bring passion to your project from the initial meeting to the final walk around."
John Liptak, CEO & President
Patricia Liptak-Satov, COO
Angela Mallon, CPA, CMA, CFO
Over 65 Years of Design & Build Experience – one of the most experienced contractors in the City
Award Winning Design Centre – driving the most efficient and inspirational material selection process in the City – everything you need is under one roof
Unique Design & Build Process – supported by technology and credentialed experts with attention to detail at every step of the way – in-house designers, project managers, estimators, specialized trade professionals, and more
Fixed price guaranteed with no surprises – everything is itemized by brand name, fit and finish
Affordable custom cabinetry – OakWood has its own production line inside Cabico, the largest manufacturer of top quality cabinetry in North America
Multiple award winner including Renovator of the Year, Best Kitchen Renovation, Best Design Centre in Canada, and 15-time Consumer Choice Award winner
Innovation Leader – choose the most High Performance solutions for your project
Protection and peace-of-mind from an industry leading warranty
What Our Clients Are Saying
"We are so grateful that we entered into a fixed price contract with Oakwood and that we were blessed with two extremely professional and talented people in Dan and Scott.  Thank you!"
Joanne Levesque and Rick Picard
"Thank you so much for all your help with this. Your work with us was amazing."
Elliot Lee & Soojin Chun
"Thanks to OakWood for making our new basement the kind of space we like to be in. We will certainly enjoy decorating it over the next few months. The Oakwood team, including all your subcontractors, made our home renovation project the easiest and most streamlined process."    
Jessie Haynes 
Our house looks great! The curiosity of neighbours and friends has transformed to compliments and enthusiastic praise upon viewing. Thank you OakWood!
Richard Erdeg
"Thank you so much, OakWood, for your exceptional work in creating my beautiful new bathroom.  I'm sure I have the nicest bathroom in the entire condominium complex.  I would recommend Oakwood unequivocally to family and friends."
Wendy Smith
"In the space of about four months you took us from a virtually useless space to a modern kitchen that fit to the style of the house…"
Jennifer Spence and Pablo Sobrino
"They were able to make what could have been a harrowing roller coaster ride a smooth one. Working with OakWood wasn't just the most important decision we made, it was also the best decision we made."
Erik van der Torre
"We hired OakWood to do our basement renovation a few years back. They did an outstanding job and even came back to fix a small repair job years later."   
Loralyn Davidson
"Thank you very much for all the work that you have put in so far as the site supervisor in our kitchen renovation project. We appreciate very much the time and effort that you have taken to familiarize yourself with our project, to coordinate and supervise the work of the various trades people and to answer our many questions. Your commitment and expertise have contributed to make our renovation experience a lot easier."
Myron & Francine Oleskiw
"I also really appreciate your work in managing this project - your communications have always been professional, honest and open, making this experience much more palatable"
Beth Lavender
"We have been very impressed with the progress that has been made on our renovation project. All of our questions have been answered. Additionally, all of the contractors have been very polite and courteous, even knocking on the door in the morning before opening it with the key. They have left the house relatively clean and they tidy up behind themselves."
David & Noreen Haley
"We choose OakWood because friends of ours had OakWood do an addition for them. Also because the company seems to have a good reputation. Lastly because we are very busy and do not have the time to organize all contractors and supplies in order to manage a renovation project."
Penny Burton
"We have hosted a lot of parties and dinners in the last 6 months and everyone has been truly impressed with our new kitchen. We would not hesitate to use Oakwood again" Randy and Lynda Miller
"OakWood is a company that is committed to customer satisfaction, to a level of excellence and to ensuring that when the job is done, it's done to perfection."
Jim Durrell
"We love every single aspect of our kitchen, and I can't think of a single thing we would have done differently. I am also confident that if we hadn't chosen OakWood and their respective teams, the experience and end result would not have been nearly as positive." 
Darrel Mosley 
"They're not your standard construction company. They're a company that's leading-edge; that does a lot of things differently from everyone else."
"We are both ecstatic and pleased with the finished product and professionalism demonstrated by your company."
Robert Cvetas and Serge Labrecque
OakWood in inclusive, trustworthy, honest…I don't think there is a comparison.
Heather Charon
"We now know why OakWood has been in business for so many years and why we see so many of their signs in our neighbourhood."
Michelle and Glen
"We did our homework for over a year and looked at all the custom builders in greater Ottawa, OakWood had the most knowledgeable team by far – period. We are very detailed and OakWood walked us through all of the design and building options. Their design centre is stunning."
Danielle Massey
"OakWood worked with us, listening to our ideas and delivered a fantastic design."
Atul & Richa Aggarwal
"OakWood's creative problem solvers and friendly staff work together to ensure a quality finished renovation project which fully meets customer needs and expectations. You can trust OakWood to get the job done!" Susan Roberts
"We are very pleased with the work OakWood did on our basement. They were very knowledgeable about the planning and requirements of the project and all of their trades were extremely professional."    
Hussein Sayed
"We are extremely pleased with our new kitchen renovation. We love the colour of our cabinets, the backsplash, the countertop and the flooring. We are also very pleased with the lighting, the effect is exactly what we wanted."
Chantal Lalonde
"I just wanted to thank you for everything (ensuring things were fixed, digging into what had happened before you joined the project, and getting the front and back finished, amongst other things!). It's so nice to have both projects finished."
Sylviane Laferrière
"We are very happy with the renovation work done on our home…We had no real surprises and all change orders but one was initiated by us so we ultimately had control of expenditures. "
Dan Wayner
"Thank you very much for a job well done.  We do appreciate the commitment shown by everyone involved"
Jeff Morden
"The OakWood Team seems really innovative. They seem really systematized – they've got the whole model down. They understand what people want, what they are looking for."
"Our first reno was a Sunroom addition by Oakwood. The work was excellent, on time and on budget. We had no hesitation in contacting OakWood once again to discuss a complete kitchen and bathroom renovation."
Carole Fasken 
"Geoff and I are thrilled with the work that was done in the kitchen.  I would like to acknowledge the professionalism that everyone demonstrated prior, during and after the project was completed."
Joan Burridge
"From your initial response to our telephone call through the entire repair, the job was handled quickly and professionally.   We thank you for your attention to this matter."
Judy and Doug Fyfe
"We were, and remain impressed by your consistent emphasis on quality materials, caliber of work and the client service mentality that obviously drives your business…"
"I found everyone right from the initial designers to the last person out the door to be extremely professional, hard working, friendly and very respectful of my home. "
Debbie Oaks
"We recently moved into our new home and planned on renovating the basement. We approached OakWood and were stunned by their amazing Design Centre, state of the art technology and detailed processes. The renovation was a huge success!"  
Kristel Zenovia
"After I worked through your site many times and searched out customer reviews on OakWood I knew we had found what we were looking for."
Charles Armstrong
"I wanted say how much I have appreciated your professionalism and your unfailing good humour in steering/pushing my kitchen renovation to a very successful conclusion. You kept things on track, pitched in to make things happen and were quick to get back to me to answer questions or follow up on concerns. I am extremely pleased with the results."
Sandy MacDonald
"This is an e-mail to express my appreciation for the work that Oakwood did in renovating my basement into a beautiful living space for me and my family. I am so happy with all the work that was done, it is just how I pictured it. I know it was a lot of work and Richard did a wonderful job. Thanks again for all your work in helping me get the basement looking so good."
Cathy Wert
"I would like to say how pleased we are with the work being done to refresh our basement. Once again, thank you for all of your work in skillfully proposing and managing this project. We are very happy to have the Oakwood team leading these renovations."    
Jim Fisher 
"Thanks to you and the team for a wonderful job. We LOVE our kitchen."
Emilie Lacharite
"The project management on this aspect of our renovation was excellent. We were kept apprised of developments as the work progressed and our input and concerns were addressed immediately. The work was done in a professional manner with minimal impact on our daily lives. Overall it was a very positive experience and we are very pleased with the results"
Marke Kilkie
We get many compliments on the addition and especially the very unique double vaulted ceiling in the family room!
"We're quite happy and we'd just like to express commendation. We're extremely pleased and relieved. Thank you very much for the time you've taken to put things right for us."
Michael & Caryl Pratt
"Nice to read how well your company has been doing and the awards you have received to date. It shows how lucky we were to have hired your team on to build our home so many years ago. As I said we really enjoy it and hope to remain in it as long as we can. If we need to have any work done no doubt you will be the first we will call."
John Davidson
"In short it was a brilliant success! The end result exceeds expectations and along the way we met lots of great people with great skills and talents. The entire process was professional, well managed, well-staffed and we had complete confidence that the end result would be worth any renovation anxieties along the way."
Barbara Armstrong
"It was a pleasure working with OakWood for our kitchen renovation. John has been very patient in having the Oakwood team serve our interests." 
Howard Edel
"We wanted to thank you for the professional approach and great job that was done by the crew.  It's hard to get excited by a "sump pump room"….(wish it was a new kitchen or basement) but it's exactly what we needed in terms of cleaning up that space and making everything easily accessible and damp free."
Robert Fallenbuchl
"Oakwood was able to keep our project within budget and a reasonable time frame. The end result is a stunning, new and functional kitchen! We are extremely happy with our new kitchen and would highly recommend Oakwood to others considering a home renovation." 
Melissa Black & Christian Garrow 
"We had worked with OakWood before when we added a master bedroom, bathroom, office space, and a walk-in closet to our house. Our experience back then we overall very positive, and when we decided to potentially change our kitchen we contacted OakWood again." 
Tania Zamuner
"We're really enjoying our expanded kitchen and our opened-up front entrance. The project has given our 1970s era house an up-to-date feel and makes entertaining much more enjoyable."
Alex and Mindee Mirhady
"I wanted to let you know how pleased we are with the final result of our main floor renovation. The difference is stunning! We had a pretty good idea what we wanted right from the very beginning, but the end result is much better than we expected."
Ross McGhie
"We are absolutely thrilled with our new ensuite – it is so beautiful. We could not have created this oasis without the expertise from all of the different Oakwood employees."
Clare And Stephen Gray.
"I am completely blown away with my new basement. It is exactly what I was looking for."  
Miguel Lara
"We really appreciated the great service and project. Thank you and team very much."
Berend Jan Velderman
"Once again, Oakwood has met all our expectations for this project involving the tree removal, the fence installation and the relocation of the shed. We assure you that with a few more projects to come, we will continue to refer to Oakwood without any hesitation. Thank you for everything!"
Diane Tessier
"Our Designer got to know us by listening to what we were looking for and brought forward innovative ideas, pushing a bit to see where we were comfortable and where we were not. The design process was organic-growing from a concept and it took a good number of versions and modifications as the process went forward. Throughout it all, Our Designer was patient and professional, answering questions and providing advice."
Marilyn and Peter Hill
"…I cannot speak too highly of OakWood. I have passed your name to many friends who are contemplating renovations in the year."
Bert Cowan
"All in all we are very happy with our new kitchen, and looking forward to enjoying it for a long time. Thank you for your part in making this renovation experience as painless as possible! "
Paula and Dave Roach
"As always, your staff is professional and meticulous.  We really appreciate all of your great work and would not hesitate to recommend or use you for a future renovation."
Nancy Carlson and Bruce Gordon
Our kitchen is more than the dream we hoped it would be…
Larry and Carol Lethbridge Hudon
"To summarize, Oakwood delivered our project on time (actually faster than expected), exactly on budget, while providing excellent collaboration, transparent communication, and an indefatigable commitment to delivering exactly what the client wants. Can you tell I'm a happy customer? Chose Oakwood and you will be too!"
Geoff Greenfield
"OakWood was a pleasure to work with for our kitchen renovation. They were very good at listening to what we were trying to do and what problems we were trying to resolve. It was really easy to follow the changes and new designs as our ideas matured during the design and product selection phase."
David Mann
"We chose Oakwood for our second large scale renovation because of the great customer service they provided when we renovated our third floor loft space a few years back. In fact, I specifically remembered the Oakwood crew for their quality work from our first reno and requested them to do the kitchen reno. This time around, it was very gratifying to see that the customer service is still a priority. We appreciated that you recognized us as a return client and went above and beyond to welcome us back."   
Joanne Kim 
"We are absolutely loving our new ensuite bathroom - the rain shower and heated floor being the highlights.  The powder room downstairs is also really beautiful."
Serena Siqueira
"There are two areas that particularly impress us about Oakwood: the quality of work and the exceptional work crew…We always felt confident that our home was in good hands. "
Carolyn Turner
We are social. Connect with us on Instagram.