Commercial Development
Constructing Tomorrows Buildings Today
If you're an owner, project manager, architect or designer that wants an ultra-efficient, well-managed turnkey building solution you need look no further than OakWood Commercial Services. From initial financing to closeout the OakWood Team will take care of every aspect of your construction project and give you a high quality, timely, solution that's on-budget guaranteed.
We can also work with your architects or designers as a build partner you can trust for an amazing building that's constructed to master builder standards.
OakWood's one-stop commercial solution includes: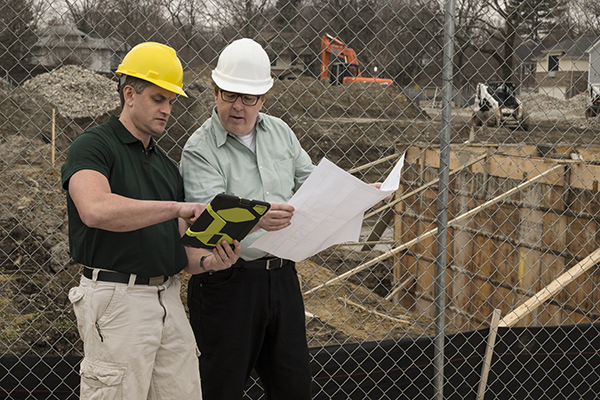 Turnkey Services
Includes financing, finding properties, site plan approval, architectural design, planning and construction management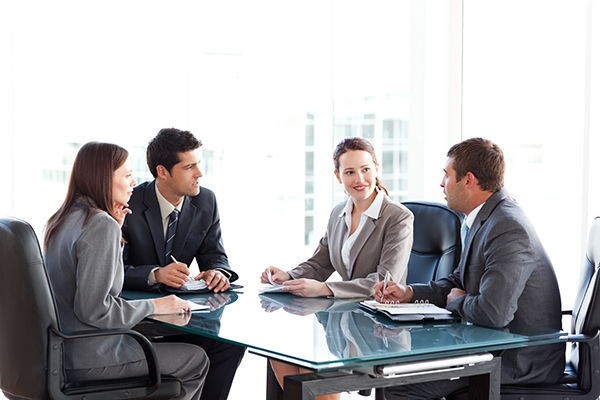 One Point of Accountability
We take full responsibility for every aspect and total project delivery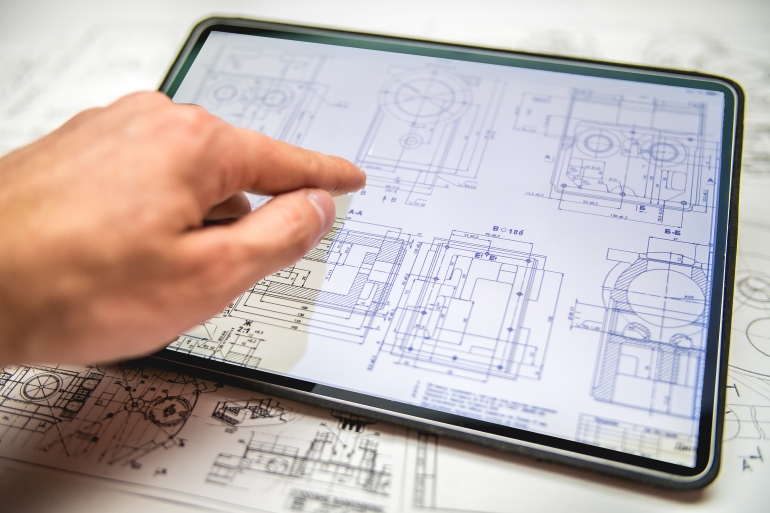 Advanced Construction Techniques
Proprietary construction specific CRM to keep your project on schedule and budget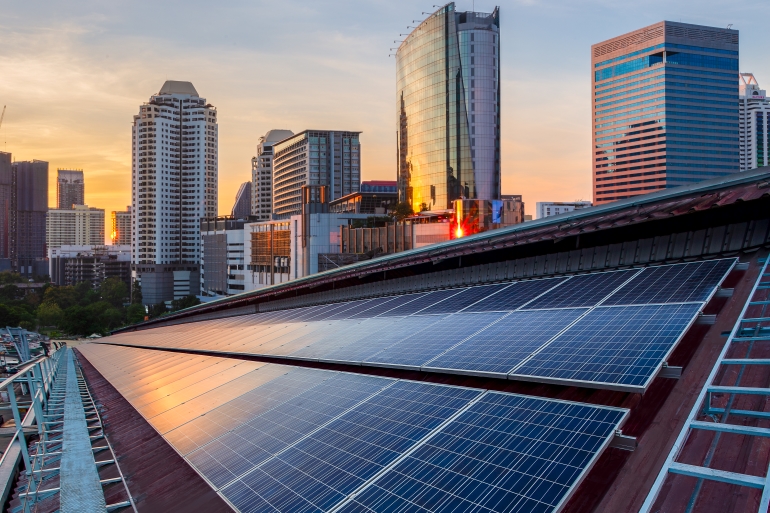 LEED Benchmark
High performance, energy efficient buildings that cost less to operate
All work is done by specialized OakWood approved trade professionals. Work and materials are backed by an industry leading warranty.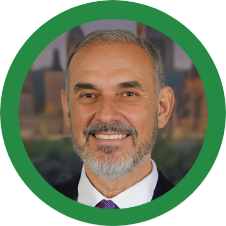 "We guarantee that your project will be completed to the highest quality and construction standards in the City and on-budget with no extra costs."

– John Liptak, CEO & President, OakWood
Over 65 Years of Construction Experience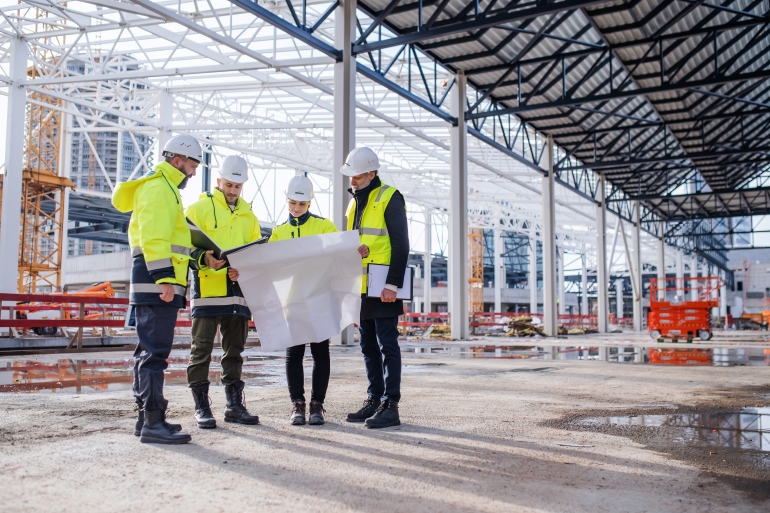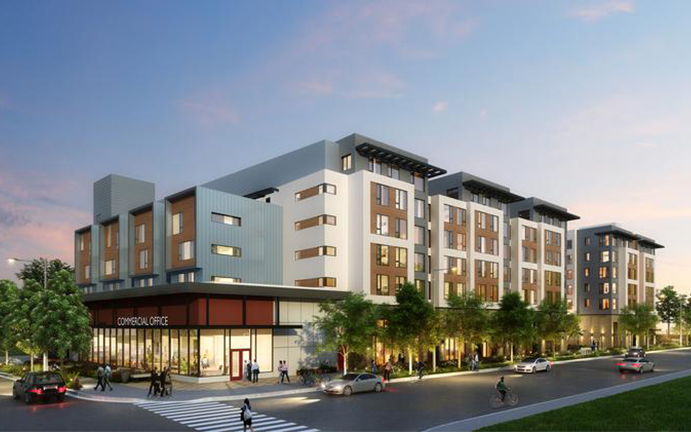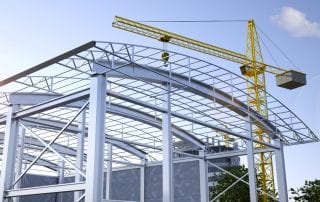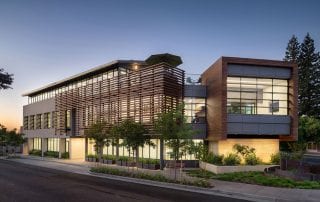 A fourth generation, family-run business with deep roots in the Ottawa construction industry, OakWood has earned a reputation for quality and reliability that's second to none. We start with LEED Silver certification and have the in-house expertise to earn credits for LEED Gold or LEED Platinum depending on your goals.
Our services include the restoration and renovation of existing buildings and the Design & Build of new multi-floor, energy-efficient buildings including:
Church (restoration, additions, construction)
Embassies (renovations, new building)
Industrial & manufacturing facilities
Combinations of 2, 3, 4, 6, 8 up to 100 unit buildings
"I'm very impressed with the ATG building and OakWood's project management capabilities. Whenever I get approached by a construction client who needs a turnkey Design & Build solution, OakWood will for sure be top of mind."
Hugues Boulerice
Directeur principal, Acquisition | Senior Account Manager, Acquisition, BDC
Turnkey Commercial Services
OakWood's comprehensive range of commercial services span every step in your building project. From initial site location and preparation to providing a custom design for your location, material selection through our award winning Design Centre, and all onsite construction using the best trade professionals in the City with exceptional project management.
OakWood's comprehensive range of commercial services span every step in your building project. From initial site location and preparation to providing a custom design for your location, material selection through our award winning Design Centre, and all onsite construction using the best trade professionals in the City with exceptional project management.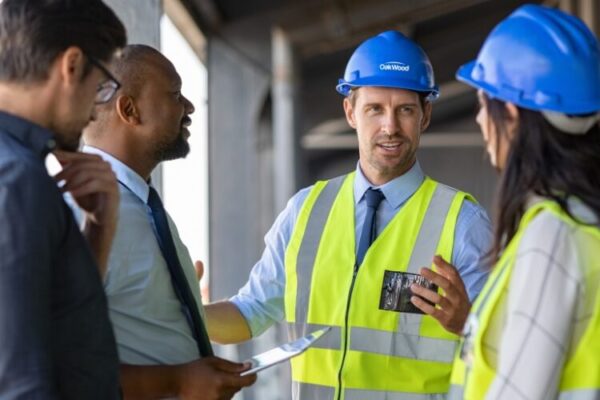 Our comprehensive turnkey commercial services include:
Site Acquisition & Prep:
Find, evaluate, and prepare the project site.
Fixed-Price Budgeting:
Establish a clear investment plan based on your design.
Project Management:
Oversee scheduling, field management, and coordination.
Regulatory Compliance:
Manage inspections, labor requirements, and engineering documents.
Real-Time Cost Updates:
Provide live pricing with proprietary software.
Expert Construction:
Ensure exceptional craftsmanship and attention to detail.
Concept Design:
Develop a tailored design to meet your needs.
Material Selection:
Assist with choosing products and materials.
After-Sales Support:
Offer excellent warranty services w to address any issues promptly.
Designed-by-Budget ensures "no surprises"
The OakWood Team doesn't start with your design. We start with your investment level and provide a Design & Build solution tailored to your budget. We call it Designed-by-Budget. This is how we reduce or eliminate the need for costly and time consuming design revisions that often result from a design first approach—a beautiful concept, that is prohibitively expensive to build.
Many contractors promise a commercial project that will be "on-budget" and "well-managed". Can they deliver?
OakWood starts with your investment level and looks at your project holistically to ensure our design is buildable within your budget and timeline.
Also, with OakWood, you get a complete team that works seamlessly to plan and build your new state-of-the-art, tech savvy, environmentally friendly building. Every team needs a Quarterback. And you get the best: a seasoned Project Manager who provides one-point-of-contact and one point of accountability from the start of construction to finish.
Technology is also a big reason we can assure you the very best planning and project management capabilities in the City—and a project that is on-budget. Our Commercial Services are supported by our proprietary, state-of-the-art CRM systems and processes that include: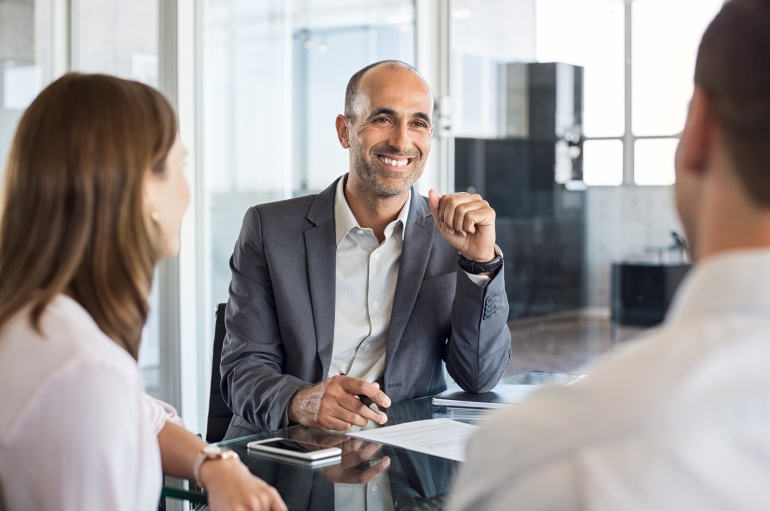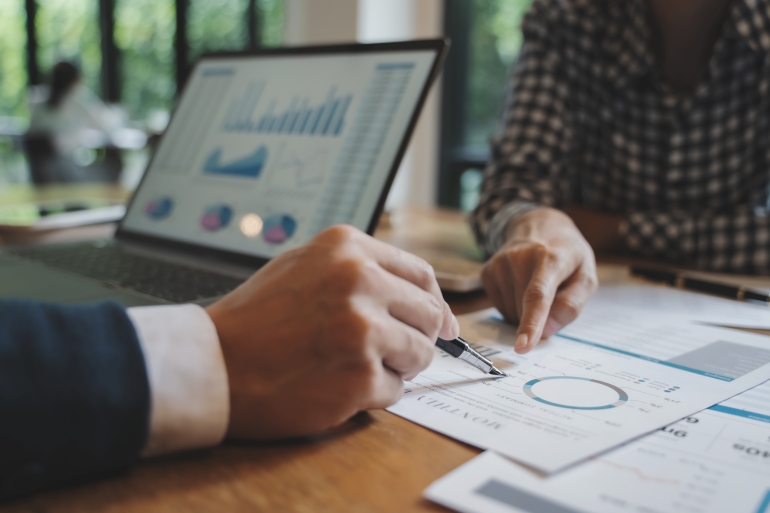 Regular meetings with our Production Manager—to give you one point of contact and timely updates
Providing you with a 24-hour emergency phone number
Secure access to the OakWood VIP Client Portal with real-time updates and all documentation on your building project
Schedules are updated every day using advanced CRM cloud-based systems
Our Project Managers are equipped with tablets and leading-edge cloud-based software for production to ensure high-touch, real-time communication through the construction phase
Specialized in-house experts to support each step including Project Consultants, Architectural Technologists, Interior Designers, Materials Selection Coordinators, Estimators, Schedulers, Quantity Surveyors and in-office Project Managers
Unlocking Your Project's Potential with a Feasibility Analysis
Comprehensive Evaluation for Complex Projects

Get a clear, unbiased evaluation of your project's viability through OakWood's Feasibility Analysis – an essential service for complex or large commercial building projects. Whether you're concerned about viability, design options, or navigating city regulations, this assessment is your key to success.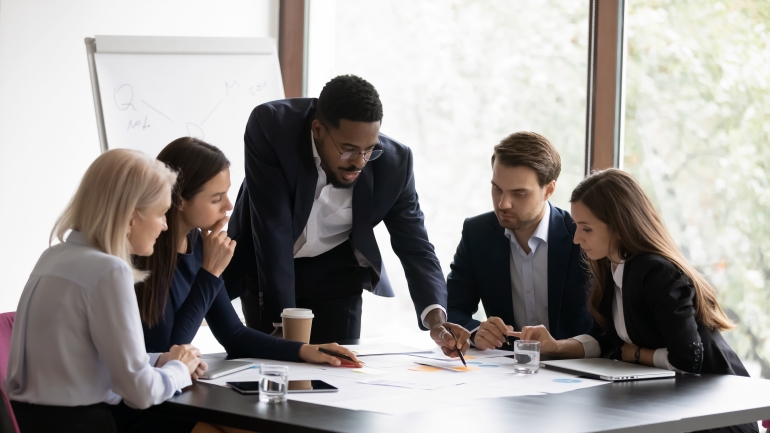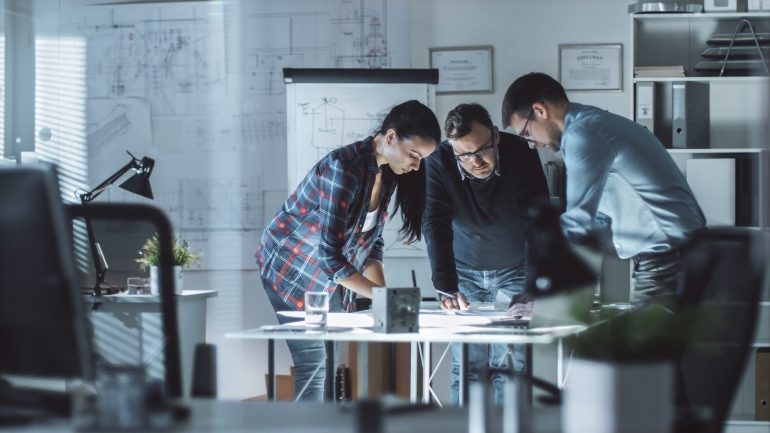 Tailored Recommendations for Your Commercial Project
Our team of experts conducts a meticulous evaluation, considering technical, resource, and financial factors. Based on this comprehensive analysis, we provide tailored recommendations specific to your commercial project. Investing in a feasibility analysis is a strategic decision, allowing you to mitigate risks, determine the project's value, and ensure it aligns with your available resources and time frame.
Proceed With Confidence
Proceed with unwavering confidence, as OakWood's Feasibility Analysis unveils the true potential of your project —evaluating its structural, financial, and functional feasibility while adhering to all city and provincial guidelines. We identify any potential roadblocks that could hinder your progress and present viable solutions, empowering you to move forward with certainty.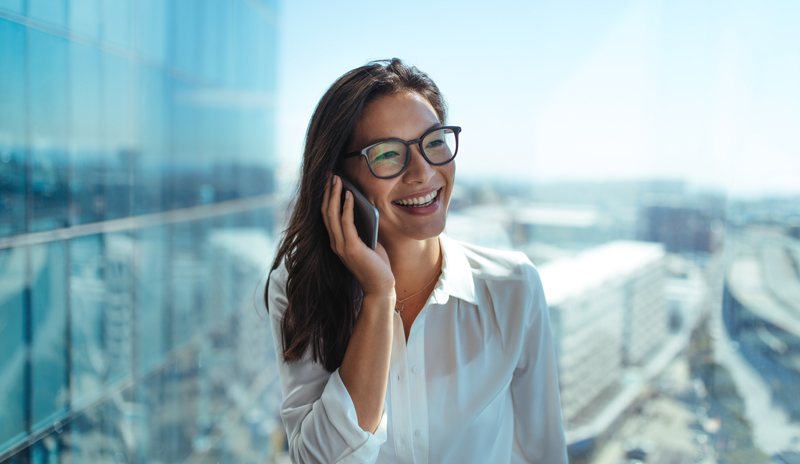 Master Planning: A guide for future growth
If your building is part of a broader initiative, OakWood can work with you to develop a conceptual framework to guide future growth, investment, and development. Our master planning will connect your current building project to other planned initiatives in your environment including extensions, buildings, housing, transportation, community initiatives and more.
OakWood provides innovative master planning services to ensure your building is developed in the context of future and long-term factors. These can include your own building and business vision as well as future development plans that are expected at or in the vicinity of your site's location. For example, other buildings, transportation services, recreation facilities, housing and other assets that may influence design and plan considerations today.
If your building is the first step in the development of a larger facility or campus, OakWood's Master Planning services will be invaluable. A Master Planning initiative is necessarily comprehensive and includes engaging you, your staff, and other stakeholders in a process to confirm your vision in the context of a dynamic landscape.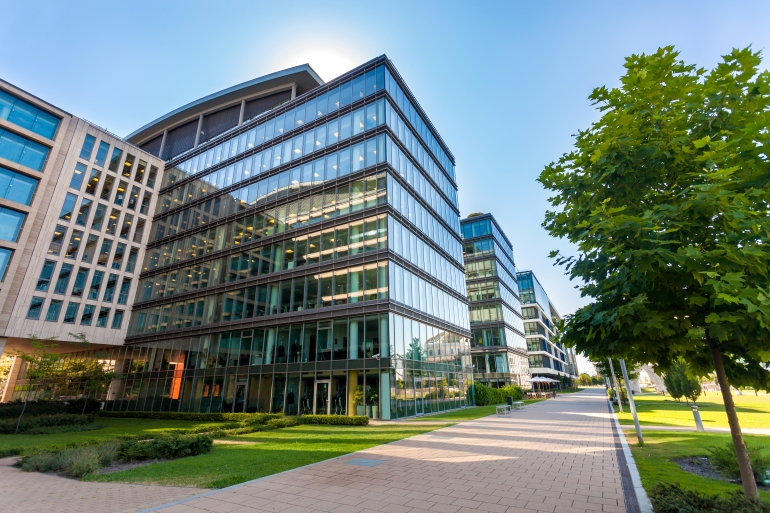 Innovative, high-performance solutions that can lower your operating costs
OakWood specializes in high performance design and build projects that take advantage of the most innovative materials, products, construction techniques, and technologies in four fast changing areas of building construction: energy efficiency, Smart Technology and building automation, healthy living and work environments, and sustainable, green building practices that demonstrate environmental leadership.
A more energy-efficient building with a healthier work or living environment can distinguish your building and result in greater productivity with lower operating costs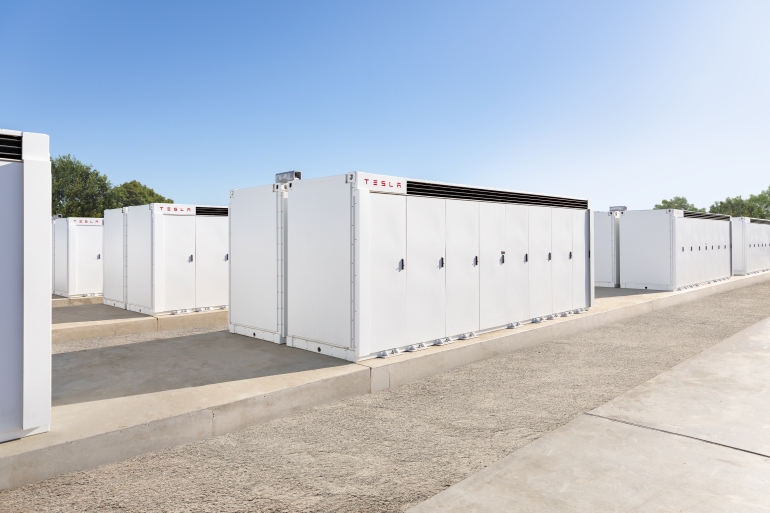 Choose the most innovative products available for residential and commercial construction projects
All products have been thoroughly researched, tested, and validated to ensure they deliver the benefits promised by manufacturers
Material selection is conveniently through the award-winning OakWood Design Centre to provide an inspirational one-stop-facility that is unique in North America
OakWood can provide recommendations on energy reducing options all the way to net-zero building which can produce as much energy as it uses
Techniques include: improving the building envelope to ensure a high R-value, solar panels, geothermal saving up to 70% in heading mode and up to 50% in cooling mode, lighting solutions, tankless water heater, Energy Star™ appliances and many others
Take advantage of the Internet of Things to connect to, automate, or control anything from any location on the planet: smart hubs, remote control switches, home alarms and sensors, smart door locks, security cameras, appliances, and more
We can recommend design elements and non-toxic building materials to eliminate irritants and create an overall healthier environment
Options include materials that don't emit toxic gases and are mold resistant, bio-based insulation, incorporating passive solar and quiet energy efficient hydronic (radiant) heating systems, heat and energy recovery ventilators and other solutions
We can help you build as green as you want—while practicing the most eco-friendly construction methods in the industry
Options include products that use reclaimed lumber, recycled plastic, recycled glass or natural products such as bamboo, cork, linoleum, energy saving strategies including low flow faucets and toilets, tankless water heaters, LED lights, rainwater collection and management, and many others

The OakWood-PCL Advantage
In 2018 OakWood forged a partnership with PCL, a group of general contracting construction companies with diverse operations across Canada, the United States, the Caribbean, and Australia. Our partnership enables OakWood to take on broader roles on more complex, large-scale construction projects. This includes designer-builder, general contractor or construction manager for significant commercial projects that must meet special government compliance requirements or specialized heavy industrial construction standards.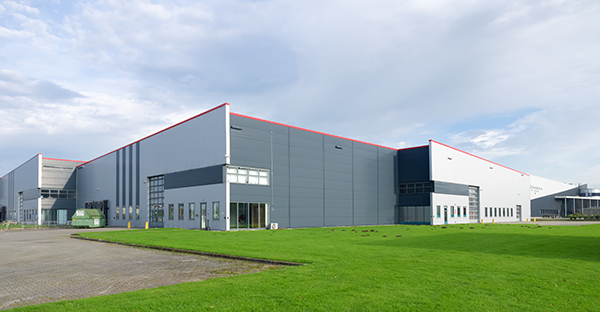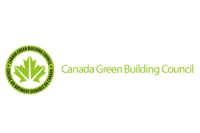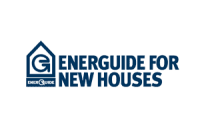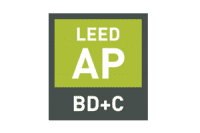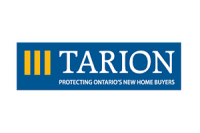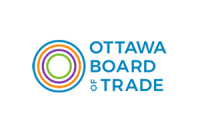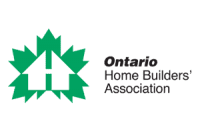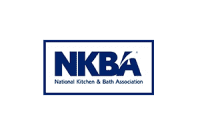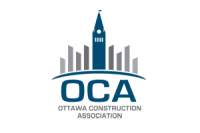 What our clients are saying
"Our Designer got to know us by listening to what we were looking for and brought forward innovative ideas, pushing a bit to see where we were comfortable and where we were not. The design process was organic-growing from a concept and it took a good number of versions and modifications as the process went forward. Throughout it all, Our Designer was patient and professional, answering questions and providing advice."
Marilyn and Peter Hill
"We choose OakWood because friends of ours had OakWood do an addition for them. Also because the company seems to have a good reputation. Lastly because we are very busy and do not have the time to organize all contractors and supplies in order to manage a renovation project."
Penny Burton
"After I worked through your site many times and searched out customer reviews on OakWood I knew we had found what we were looking for."
Charles Armstrong
"We really appreciated the great service and project. Thank you and team very much."
Berend Jan Velderman
"We are so grateful that we entered into a fixed price contract with Oakwood and that we were blessed with two extremely professional and talented people in Dan and Scott.  Thank you!"
Joanne Levesque and Rick Picard
"As always, your staff is professional and meticulous.  We really appreciate all of your great work and would not hesitate to recommend or use you for a future renovation."
Nancy Carlson and Bruce Gordon
"They were able to make what could have been a harrowing roller coaster ride a smooth one. Working with OakWood wasn't just the most important decision we made, it was also the best decision we made."
Erik van der Torre
"I wanted to let you know how pleased we are with the final result of our main floor renovation. The difference is stunning! We had a pretty good idea what we wanted right from the very beginning, but the end result is much better than we expected."
Ross McGhie
"I also really appreciate your work in managing this project - your communications have always been professional, honest and open, making this experience much more palatable"
Beth Lavender
"In short it was a brilliant success! The end result exceeds expectations and along the way we met lots of great people with great skills and talents. The entire process was professional, well managed, well-staffed and we had complete confidence that the end result would be worth any renovation anxieties along the way."
Barbara Armstrong
"Thank you very much for a job well done.  We do appreciate the commitment shown by everyone involved"
Jeff Morden
"We wanted to thank you for the professional approach and great job that was done by the crew.  It's hard to get excited by a "sump pump room"….(wish it was a new kitchen or basement) but it's exactly what we needed in terms of cleaning up that space and making everything easily accessible and damp free."
Robert Fallenbuchl
"To summarize, Oakwood delivered our project on time (actually faster than expected), exactly on budget, while providing excellent collaboration, transparent communication, and an indefatigable commitment to delivering exactly what the client wants. Can you tell I'm a happy customer? Chose Oakwood and you will be too!"
Geoff Greenfield
"We're quite happy and we'd just like to express commendation. We're extremely pleased and relieved. Thank you very much for the time you've taken to put things right for us."
Michael & Caryl Pratt
"The project management on this aspect of our renovation was excellent. We were kept apprised of developments as the work progressed and our input and concerns were addressed immediately. The work was done in a professional manner with minimal impact on our daily lives. Overall it was a very positive experience and we are very pleased with the results"
Marke Kilkie
"We are both ecstatic and pleased with the finished product and professionalism demonstrated by your company."
Robert Cvetas and Serge Labrecque
"I just wanted to thank you for everything (ensuring things were fixed, digging into what had happened before you joined the project, and getting the front and back finished, amongst other things!). It's so nice to have both projects finished."
Sylviane Laferrière
"OakWood's creative problem solvers and friendly staff work together to ensure a quality finished renovation project which fully meets customer needs and expectations. You can trust OakWood to get the job done!" Susan Roberts
"Thank you so much for all your help with this. Your work with us was amazing."
Elliot Lee & Soojin Chun
"They're not your standard construction company. They're a company that's leading-edge; that does a lot of things differently from everyone else."
"We now know why OakWood has been in business for so many years and why we see so many of their signs in our neighbourhood."
Michelle and Glen
"The OakWood Team seems really innovative. They seem really systematized – they've got the whole model down. They understand what people want, what they are looking for."
Our kitchen is more than the dream we hoped it would be…
Larry and Carol Lethbridge Hudon
"We have been very impressed with the progress that has been made on our renovation project. All of our questions have been answered. Additionally, all of the contractors have been very polite and courteous, even knocking on the door in the morning before opening it with the key. They have left the house relatively clean and they tidy up behind themselves."
David & Noreen Haley
"Once again, Oakwood has met all our expectations for this project involving the tree removal, the fence installation and the relocation of the shed. We assure you that with a few more projects to come, we will continue to refer to Oakwood without any hesitation. Thank you for everything!"
Diane Tessier
OakWood in inclusive, trustworthy, honest…I don't think there is a comparison.
Heather Charon
"All in all we are very happy with our new kitchen, and looking forward to enjoying it for a long time. Thank you for your part in making this renovation experience as painless as possible! "
Paula and Dave Roach
"From your initial response to our telephone call through the entire repair, the job was handled quickly and professionally.   We thank you for your attention to this matter."
Judy and Doug Fyfe
OakWood's Suite of Services
Let's Talk About Your Commercial Project Today
Book a complementary, no obligation consultation
Let's get started with a call. Or schedule a complementary, no obligation consultation with one of our expert Project Consultants now—and receive a detailed QuickQuote™ for your project.