The most efficient Commercial Design & Build Service your money can buy
If you're an owner, project manager, architect or designer that wants an ultra-efficient, well-managed turnkey building solution you need look no further than OakWood Commercial Services. From initial financing to closeout the OakWood Team will take care of every aspect of your construction project and give you a high quality, timely, solution that's on-budget guaranteed.
We can also work with your architects or designers as a build partner you can trust for an amazing building that's constructed to master builder standards.
OakWood's one-stop commercial solution includes: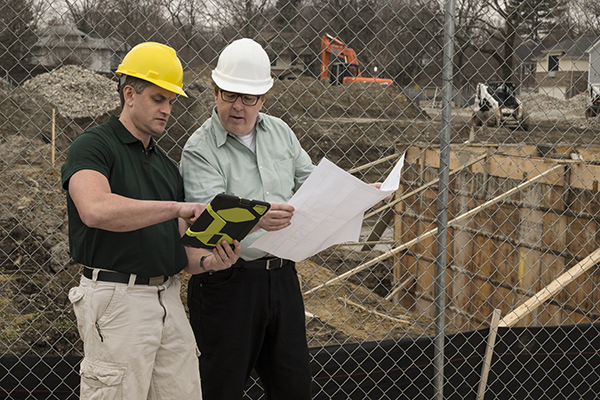 Turnkey Services
Includes financing, finding properties, site plan approval, architectural design, planning and construction management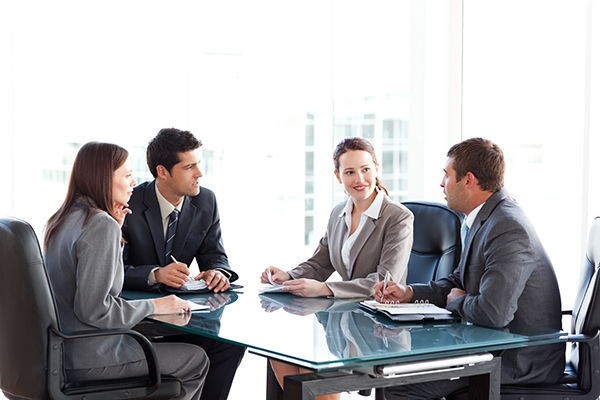 One Point of Accountability
We take full responsibility for every aspect and total project delivery
Advanced Construction Techniques
Proprietary construction specific CRM to keep your project on schedule and budget
LEED Benchmark
High performance, energy efficient buildings that cost less to operate
All work is done by specialized OakWood approved trade professionals. Work and materials are backed by an industry leading warranty.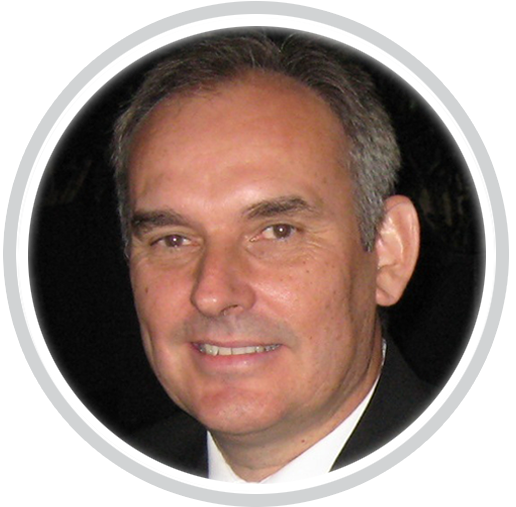 "We guarantee that your project will be completed to the highest quality and construction standards in the City and on-budget with no extra costs."

– John Liptak, CEO & President, OakWood
Over 60 Years of Construction Experience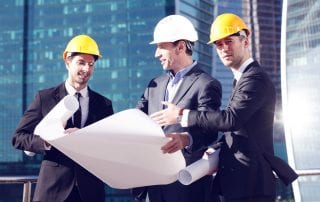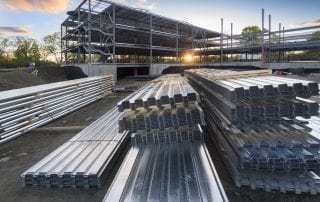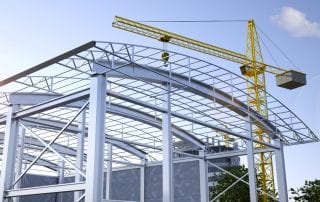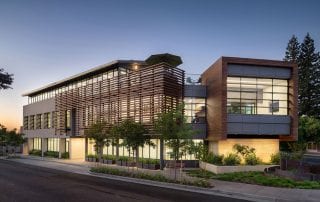 A fourth generation, family-run business with deep roots in the Ottawa construction industry, OakWood has earned a reputation for quality and reliability that's second to none. We start with LEED Silver certification and have the in-house expertise to earn credits for LEED Gold or LEED Platinum depending on your goals.
Our services include the restoration and renovation of existing buildings and the Design & Build of new multi-floor, energy-efficient buildings including:
Church (restoration, additions, construction)
Embassies (renovations, new building)
Industrial & manufacturing facilities
Recent Commercial Projects
ATG Industries Manufacturing Headquarters
A 26,260 sq. ft. state-of-the-art facility located in Clarence-Rockland that houses over 50 employees. OakWood partnered with PCL and IDEA architectural and engineering to Design & Build this innovative building. As general contractor, OakWood also helped secure financing and completed the project 6-weeks ahead of schedule.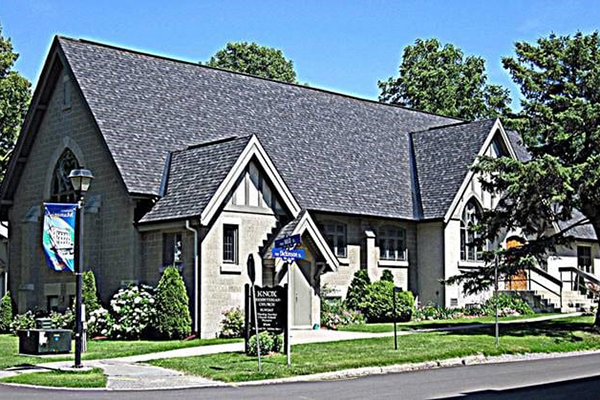 Knox Presbyterian Church (Manotick)
A major Design & Build solution ensuring all features, finishes and treatments were in-harmony with the existing architectural attributes of the church. Work included new entrance providing ground level access, elevator lift sized to accommodate a wheelchair and one individual, stairs from ground level sanctuary and basement level, new classroom creating 400 sq. ft. of usable space, and a new emergency egress door. OakWood assumed responsibility for all phases of the project including securing permits and variances with work being completed to all building codes.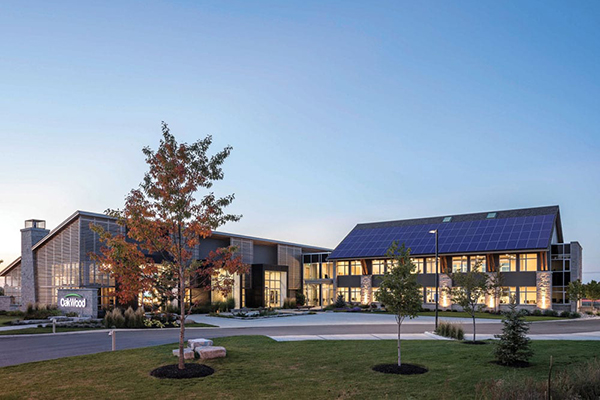 OakWood Design Centre and Corporate Headquarters
A 22,700 sq. ft. building at 865 Taylor Creek Drive. The building is one of Canada's highest LEED Platinum buildings with close to net zero producing 82 percent of the building's power through a combination of solar power (including Tesla Powerwall from MPower) and geothermal. OakWood Designed and Built the Design Centre as a proofpoint for the company's high performance, energy efficient solutions and what's possible in terms of building green. The building was awarded Best Design Centre in Canada from the Canadian Home Builders' Association in 2017.
"I'm very impressed with the ATG building and OakWood's project management capabilities. Whenever I get approached by a construction client who needs a turnkey Design & Build solution, OakWood will for sure be top of mind."
Hugues Boulerice
Directeur principal, Acquisition | Senior Account Manager, Acquisition, BDC
Turnkey Commercial Services
OakWood's comprehensive range of commercial services span every step in your building project. From initial site location and preparation to providing a custom design for your location, material selection through our award winning Design Centre, and all onsite construction using the best trade professionals in the City with exceptional project management.
OakWood's comprehensive range of commercial services span every step in your building project. From initial site location and preparation to providing a custom design for your location, material selection through our award winning Design Centre, and all onsite construction using the best trade professionals in the City with exceptional project management.
Our commercial services include: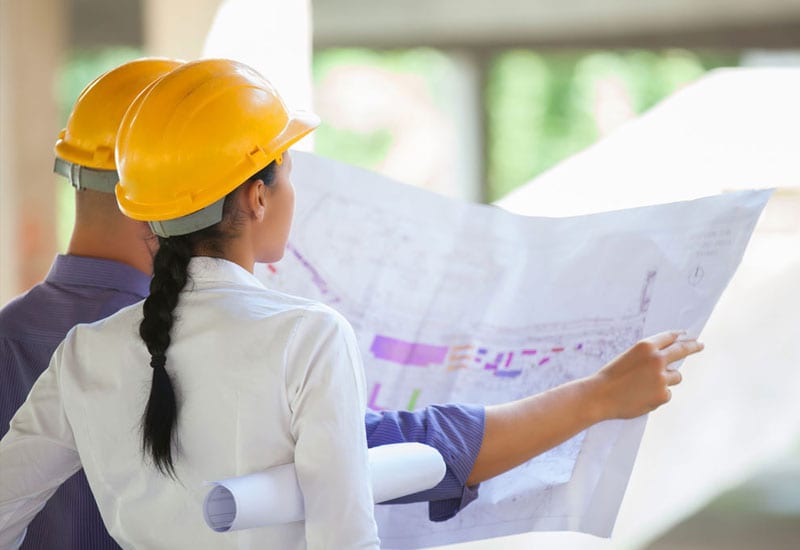 Finding and evaluating Sustainable Sites
Assistance securing funding for your building project
Site preparation including environmental remediation and municipal zoning
Developing all specifications and building contracts
All city inspections, ministry of labour and engineering documents
Adapting a design for your site—or working with a designer or architect of your choice
Planning and material selection for all interior and exterior requirements through the OakWood Design Centre—with the option to choose materials from any manufacturer in the world
Developing a fixed-price budget based on your final construction plan and requirements
Turning concept designs into build-ready construction blueprints
Construction work and project scheduling
Field project management of all Suppliers and Trade Partners from start to final inspection and a walk about of your new energy efficient building
Designed-by-Budget ensures "no surprises"
The OakWood Team doesn't start with your design. We start with your investment level and provide a Design & Build solution tailored to your budget. We call it Designed-by-Budget. This is how we reduce or eliminate the need for costly and time consuming design revisions that often result from a design first approach—a beautiful concept, that is prohibitively expensive to build.
Many contractors promise a commercial project that will be "on-budget" and "well-managed". Can they deliver?
OakWood starts with your investment level and looks at your project holistically to ensure our design is buildable within your budget and timeline.
Also, with OakWood, you get a complete team that works seamlessly to plan and build your new state-of-the-art, tech savvy, environmentally friendly building. Every team needs a Quarterback. And you get the best: a seasoned Project Manager who provides one-point-of-contact and one point of accountability from the start of construction to finish.
Technology is also a big reason we can assure you the very best planning and project management capabilities in the City—and a project that is on-budget. Our Commercial Services are supported by our proprietary, state-of-the-art CRM systems and processes that include: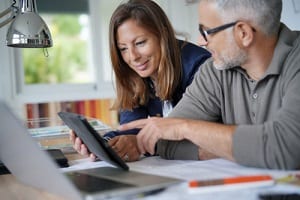 Regular meetings with our Production Manager—to give you one point of contact and timely updates
Providing you with a 24-hour emergency phone number
Secure access to the OakWood VIP Client Portal with real-time updates and all documentation on your building project
Schedules are updated every day using advanced CRM cloud-based systems
Our Project Managers are equipped with tablets and leading-edge cloud-based software for production to ensure high-touch, real-time communication through the construction phase
Specialized in-house experts to support each step including Project Consultants, Architectural Technologists, Interior Designers, Materials Selection Coordinators, Estimators, Schedulers, Quantity Surveyors and in-office Project Managers
Risk analysis & feasibility assessment confirms your project is "doable"
If your building project is complex or there's some doubt about the viability due to zoning and by-laws, environmental regulations, physical location, or other issues, you may want to de-risk your investment by starting with an objective feasibility assessment. This specialized a-la-carte service could save you a lot of time by assessing all relevant success-factors to determine whether your project is technically and legally viable.
A feasibility analysis is an a-la-carte, early stage service that we recommend for all complex or large commercial building projects where concerns exist about viability, design options, or the ability to move forward with the City.
Includes:
Analysis of budget relative to requirements
Site appraisal requirements (geographical study, contamination, availability of City services, environmental impact, etc.)
City zoning and planning regulations
Assessment of maintenance and operational issues
Consultation with third parties such as City Planners, Architects, and other stakeholders as required
Proceed with confidence
A feasibility analysis can examine technical issues and the market and financial viability of your project.
When issues or threats are identified, we will identify opportunities and realistic options for moving forward where possible, which is an excellent way to de-risk your planned building project.
Architectural Design transforms your ideas into spaces that work
Assess, Design, Plan, Build
OakWood provides a comprehensive range of Architectural Design services tailored to commercial projects.
Our team will work with you to understand your vision, design needs, and understand how the building must support your business goals.
Our approach includes an assessment of many factors including: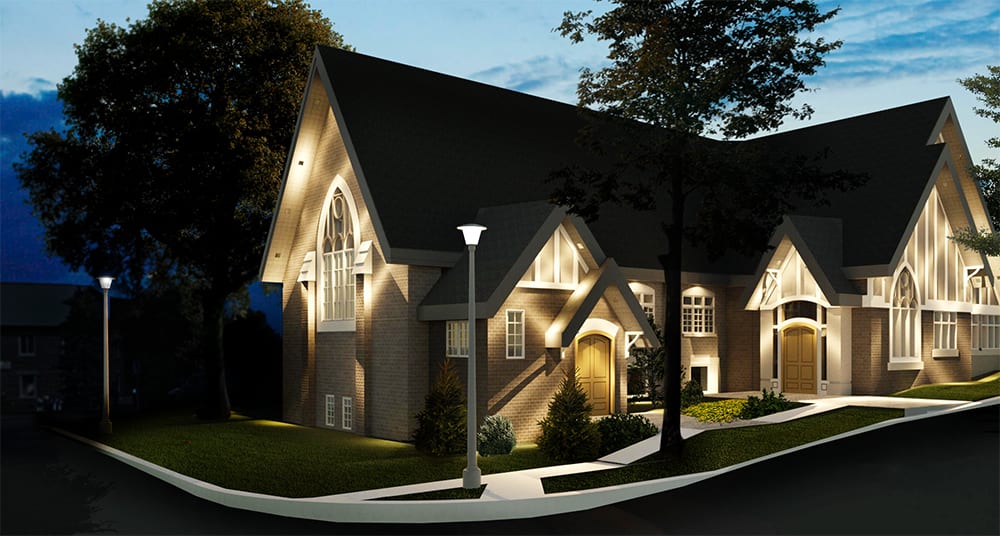 Accessibility considerations
Energy efficiency and energy saving opportunities
Building code compliance and necessary permits
Feasibility analysis to identify any construction, site, environmental, or building code issues
Our design will be based on a solid understanding of your building's function with recommendations for all materials and technologies. Our specific design services include:
Concept design and floor plans for every level
Material selection based on an approved design through the award winning OakWood Design Centre
3D design with photo realistic renderings
Interior design to create well-coordinated yet functional spaces including work stations, furniture accessories, lighting, fabrics, and more
Custom cabinetry & millwork, tailored to your specific needs
Project planning resulting in a final construction ready roadmap for your building's success
Master Planning: A guide for future growth
If your building is part of a broader initiative, OakWood can work with you to develop a conceptual framework to guide future growth, investment, and development. Our master planning will connect your current building project to other planned initiatives in your environment including extensions, buildings, housing, transportation, community initiatives and more.
OakWood provides innovative master planning services to ensure your building is developed in the context of future and long-term factors. These can include your own building and business vision as well as future development plans that are expected at or in the vicinity of your site's location. For example, other buildings, transportation services, recreation facilities, housing and other assets that may influence design and plan considerations today.
If your building is the first step in the development of a larger facility or campus, OakWood's Master Planning services will be invaluable. A Master Planning initiative is necessarily comprehensive and includes engaging you, your staff, and other stakeholders in a process to confirm your vision in the context of a dynamic landscape.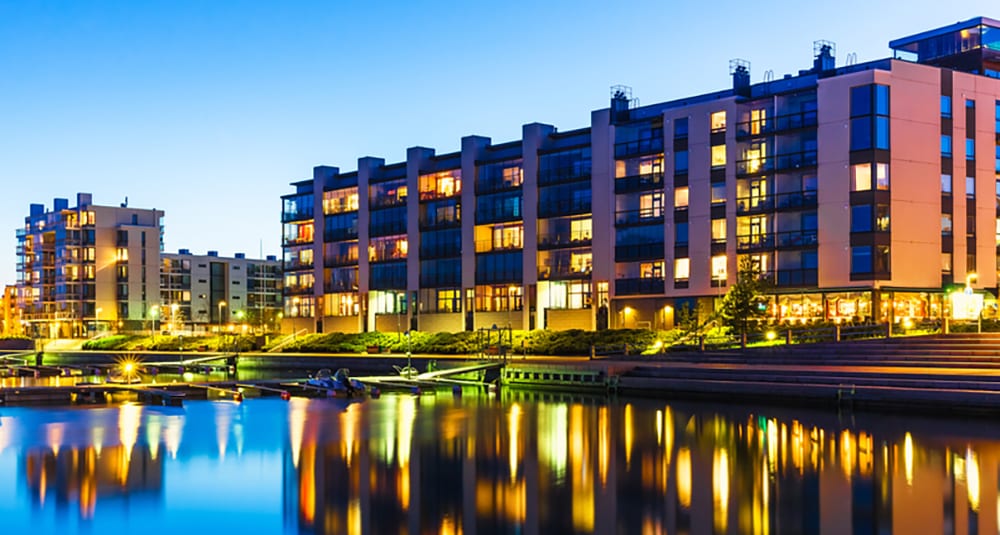 Innovative, high-performance solutions that can lower your operating costs
OakWood specializes in high performance design and build projects that take advantage of the most innovative materials, products, construction techniques, and technologies in four fast changing areas of building construction: energy efficiency, Smart Technology and building automation, healthy living and work environments, and sustainable, green building practices that demonstrate environmental leadership.
A more energy-efficient building with a healthier work or living environment can distinguish your building and result in greater productivity with lower operating costs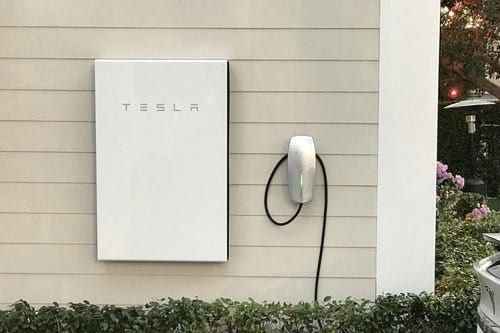 Choose the most innovative products available for residential and commercial construction projects
All products have been thoroughly researched, tested, and validated to ensure they deliver the benefits promised by manufacturers
Material selection is conveniently through the award-winning OakWood Design Centre to provide an inspirational one-stop-facility that is unique in North America
OakWood can provide recommendations on energy reducing options all the way to net-zero building which can produce as much energy as it uses
Techniques include: improving the building envelope to ensure a high R-value, solar panels, geothermal saving up to 70% in heading mode and up to 50% in cooling mode, lighting solutions, tankless water heater, Energy Star™ appliances and many others
Take advantage of the Internet of Things to connect to, automate, or control anything from any location on the planet: smart hubs, remote control switches, home alarms and sensors, smart door locks, security cameras, appliances, and more
We can recommend design elements and non-toxic building materials to eliminate irritants and create an overall healthier environment
Options include materials that don't emit toxic gases and are mold resistant, bio-based insulation, incorporating passive solar and quiet energy efficient hydronic (radiant) heating systems, heat and energy recovery ventilators and other solutions
We can help you build as green as you want—while practicing the most eco-friendly construction methods in the industry
Options include products that use reclaimed lumber, recycled plastic, recycled glass or natural products such as bamboo, cork, linoleum, energy saving strategies including low flow faucets and toilets, tankless water heaters, LED lights, rainwater collection and management, and many others

The OakWood-PCL Advantage
In 2018 OakWood forged a partnership with PCL, a group of general contracting construction companies with diverse operations across Canada, the United States, the Caribbean, and Australia. Our partnership enables OakWood to take on broader roles on more complex, large-scale construction projects. This includes designer-builder, general contractor or construction manager for significant commercial projects that must meet special government compliance requirements or specialized heavy industrial construction standards.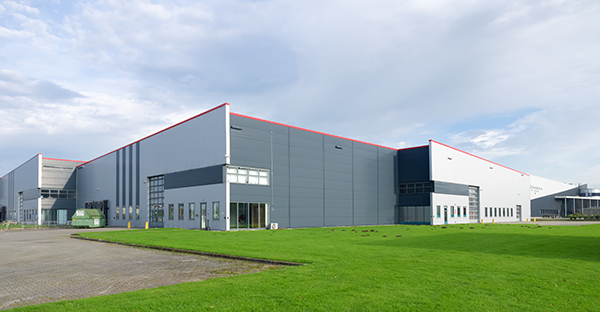 Our house looks great! The curiosity of neighbours and friends has transformed to compliments and enthusiastic praise upon viewing. Thank you OakWood!
Richard Erdeg
We now know why OakWood has been in business for so many years and why we see so many of their signs in our neighbourhood.
Michelle and Glen
Our kitchen is more than the dream we hoped it would be…
Larry and Carol Lethbridge Hudon
OakWood in inclusive, trustworthy, honest…I don't think there is a comparison.
Heather Charon
They were able to make what could have been a harrowing roller coaster ride a smooth one. Working with OakWood wasn't just the most important decision we made, it was also the best decision we made.
Erick van der Torre
OakWood is a company that is committed to customer satisfaction, to a level of excellence and to ensuring that when the job is done, it's done to perfection.
Jim Durrell
"They're not your standard construction company. They're a company that's leading-edge; that does a lot of things differently from everyone else."
"The OakWood Team seems really innovative. They seem really systematized – they've got the whole model down. They understand what people want, what they are looking for."
"In the space of about four months you took us from a virtually useless space to a modern kitchen that fit to the style of the house…"
Jennifer Spence and Pablo Sobrino
"I found everyone right from the initial designers to the last person out the door to be extremely professional, hard working, friendly and very respectful of my home. "
Debbie Oaks
"We are very happy with the renovation work done on our home…We had no real surprises and all change orders but one was initiated by us so we ultimately had control of expenditures. "
Dan Wayner
"There are two areas that particularly impress us about Oakwood: the quality of work and the exceptional work crew…We always felt confident that our home was in good hands. "
Carolyn Turner
"We're really enjoying our expanded kitchen and our opened-up front entrance. The project has given our 1970s era house an up-to-date feel and makes entertaining much more enjoyable."
Alex and Mindee Mirhady
"…I cannot speak too highly of OakWood. I have passed your name to many friends who are contemplating renovations in the year."
Bert Cowan
"OakWood worked with us, listening to our ideas and delivered a fantastic design."
Atul & Richa Aggarwal
"We were, and remain impressed by your consistent emphasis on quality materials, caliber of work and the client service mentality that obviously drives your business…"
We get many compliments on the addition and especially the very unique double vaulted ceiling in the family room!"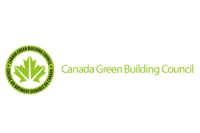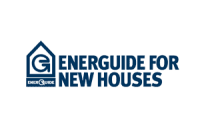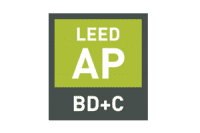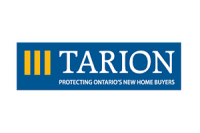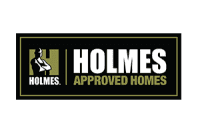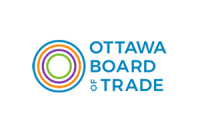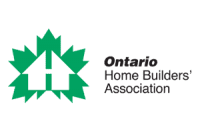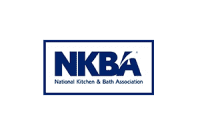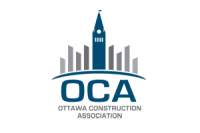 Let's Talk About Your Builing Project Today
Book a complementary, no obligation consultation
Let's get started with a call. Or schedule a complementary, no obligation consultation with one of our expert Project Consultants now—and receive a detailed QuickQuote™ for your project.