New building standards, what homeowners want, where your energy really goes
Recently OakWood invited Andy Oding, the Vice president – Director of Building Science at Building Knowledge Canada, to provide a day of training and information sharing for our team of Project Consultants. Andy has over 25 years of experience as a builder and is part of a team that's instrumental in the development of several residential building industry standards – a knowledgeable resource that we were thrilled to have onsite at the OakWood Design Centre!
Giving OakWood clients the most up-to-date information possible
This type of training is part of OakWood's ongoing commitment to stay on the leading-edge of fast changing, practical high performance solutions that enable our clients to achieve Net Zero – or Net Zero readiness for new homes and buildings. 
Key benefits of Net Zero
If "building science fundamentals" and "Net Zero readiness" sounds too theoretical or technical, consider the more emotional and tangible benefits that come from better home construction. For starters, better insulation and an airtight building envelope means a quieter home with no drafts, better air quality and ventilation. The building or home is also more healthy, durable and comfortable year round. 
Now add significantly lower heating and cooling costs and better resale value, and suddenly "Net Zero" becomes a lot more interesting for many. 
It's also where the building industry is rapidly headed with Net Zero readiness expected to be the new minimum building code in Canada by 2030-32.  
Here are some of the insights shared by Andy and what it means if you're thinking about a significant renovation, new custom home or building and want to incorporate energy efficient solutions into your plans.
What's the difference between "Net Zero" and "Net Zero Ready"?
Net Zero means the total energy consumed by a home or building equals the amount that it generates. Although the two terms are used interchangeably, "Net Zero ready" means a home that's capable of producing as much energy as it uses – but does not have the energy producing capability installed yet. 
So, a Net Zero ready home has excellent insulation, an air tight enclosure, fresh air delivery systems(HRV/ERV) ,great mechanicals, Energy Star certified appliances, triple glazed windows – and other things. All it's lacking is solar panels or wind to produce its own energy.
Rigorous performance standards
For a home to be considered Net Zero it must meet minimum technical requirements for energy efficient design and construction as set out by recognized governing bodies. In 2013, Natural Resources Canada introduced the R-2000 Net Zero Energy Pilot which was designed to recognize builders and homes reaching Net Zero in Canada. 
More recently In 2017 the Canadian Home Builders' Association (CHBA) introduced an official Net Zero Home Labeling Program to certify that the home produces as much energy as it consumes. The program introduces a "clearly defined and rigorous two-tiered technical requirement that recognizes Net Zero and Net Zero Ready Homes." 
CHBA notes that "due to the energy production that is part of a Net Zero Home, its energy performance is 100% better than homes built to code."
Energy efficiency fast becoming a key consideration for home buyers
There is clearly growing public interest and momentum behind high performance, energy efficient homes and building to a greener standard. Andy cited a recent nationwide market research study by CHBA in 2018 on home buyer preferences. The top 10 overall "must have" home features identified by the study are:
Walk-in closets

High-efficiency windows
Energy efficient appliances
Overall energy-efficient hom

Kitchen island

Linen closets

Open concept kitchen

Large windows

HRV/ERV air exchange
Certified by an energy program
 The study confirms that energy efficiency and next-generation high performance homes are now an important part of homeowners buying criteria.
The biggest energy load – it may not be what you think!
To qualify as Net Zero – or Net Zero Ready – a home at minimum needs to have Energy Star rated windows and appliances. So dishwashers, refrigerators, washer, dryer, stove – all need to be rated as energy efficient. However, Andy pointed out that so called "big load appliances" in fact are responsible for only about 40% of the energy consumed by the house. 
60% of the total energy load for a typical home is "behavioural driven"
Andy says they (Building Knowledge Canada) can make reliable computer modelled assumptions of how much energy the house is going to use. For example, weather/climate data shows how hot or cold a location will be and what insulation is required. 
Which means they can model how much the furnace or A/C system or heat pump will run; and know what difference insulation and air tightness will make. They also know what ventilation is needed by code. And they can model hot water based on average domestic utilization. 
"What we can't model reliably is what occupants are doing in the home," said Andy. For example, when do the occupants turn their lights on or off? How many people are in the home? How many devices do they have plugged in?   
As homes become more and more efficient – which Net Zero homes are – their heating and cooling loads go down, their ventilation improves, and their overall energy requirement drops. The largest load that remains is the occupant(s). Andy pointed out that if you're looking at a Net Zero home, two-thirds of the solar panels are there simply to support the energy demands of your lifestyle. 
Electric vehicles (EVs) – a new "big" load
A typical two-story Net Zero home in Ottawa will likely use about 40 gigajoules of energy per year. If you add a brand new Tesla that's driven about 30,000 KMs a year, you'll probably add another 16 to 18 gigajoules – or more – to that energy load. 
This means that when OakWood – or any high performance builder – is designing and building a home, the actual building science can only go so far in realizing dramatic energy savings. The biggest change that is required to achieve lower energy loads is behavioural. 
Pan-Canadian Framework
An exciting new initiative called the Pan-Canadian Framework on Clean Growth and Climate Change is being developed with the provinces and territories and in consultation with Indigenous People. The goal is to meet aggressive emission reduction targets while growing the economy and building resilience to a changing climate. 
When it comes to buildings, participants involved with the Pan-Canadian Framework agreed that building codes should at minimum specify energy efficiency for homes and buildings that provide Net Zero ready performance. 
Energy efficiency will be the norm by 2032
A key driver of the Pan-Canadian Framework is Build Smart – Canada's Building Strategy. In October of this year, the National Building Code of Canada will be releasing a draft framework for public review as part of the Build Smart Strategy. This will identify the new code efficiencies that are expected every three to five years leading up to 2032 – at which point, Net Zero ready will become the minimum building code in Canada for all new homes and buildings.
What this information and training session with Andy Oding underscored is how fast Canada's building industry is changing to embrace energy efficient solutions and the climate change imperative. That's good news for consumers and homeowners. It also sets the bar much higher for Design & Build businesses and the construction industry in general. 
In most cases, energy savings are achieved with new advanced technologies with complex technical and engineering considerations. These include solar panels, the Tesla PowerWall (by MPower), new airtight insulation technologies such as AeroBarrier, geo-thermal, and many others.
OakWood's High Performance Design & Build approach is at the forefront of these changes – designing and building homes or major renovations that are at once beautiful and comfortable, yet exceptionally efficient too.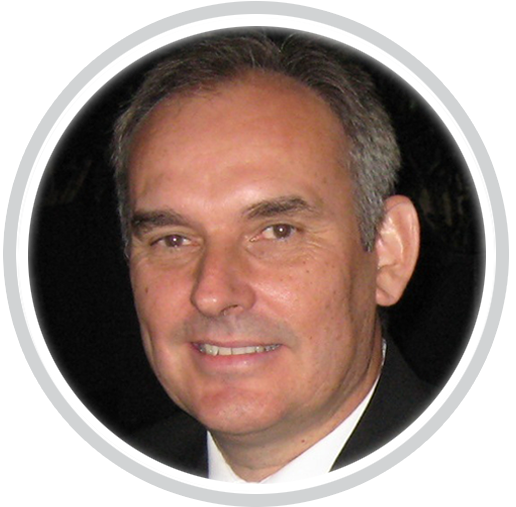 John Liptak is CEO and President of OakWood, a fourth generation, family run business with over 60 years of experience. OakWood specializes in the design and build of high performance buildings, custom homes, and renovations that are energy efficient, technology enabled, healthy, and built using the eco-friendliest products and construction practices available today.