OakWood tests an airtight building system that reduces costs, uses less energy, and reduces carbon dioxide emissions  
 Part 1 of a 2 Part Blog that is reporting field information in real-time
OakWood recently made a new custom home client an offer they couldn't refuse. Get a free upgrade to a high performance insultation solution. 
In return, the OakWood Team gets to test the home's airtightness when major construction is completed. 
Win-Win
The client enjoys a solution that uses less energy to heat and cool the home. OakWood confirms the benefits of a new insulation system.  
Here's the full story and the value we expect our client to enjoy.
Always testing  
OakWood is constantly looking for and testing new materials and technologies for improving the energy efficiency of a home. 
The magic combination we're looking for is eco-friendly, ease of installation, and a high R-rating that will dramatically lower energy costs for our clients. 
So, not surprisingly, when we were introduced to Structural Insulated Panels from Prestige Panel Solution Inc., from Victoriaville, Quebec, the OakWood Team was keen to learn more. 
High-performance building system
Structural Insulated Panels – SIP for short – kind of look like a giant ice cream bar. 
They've got a foam core made of expanded polystyrene that's sandwiched between two structural support panels.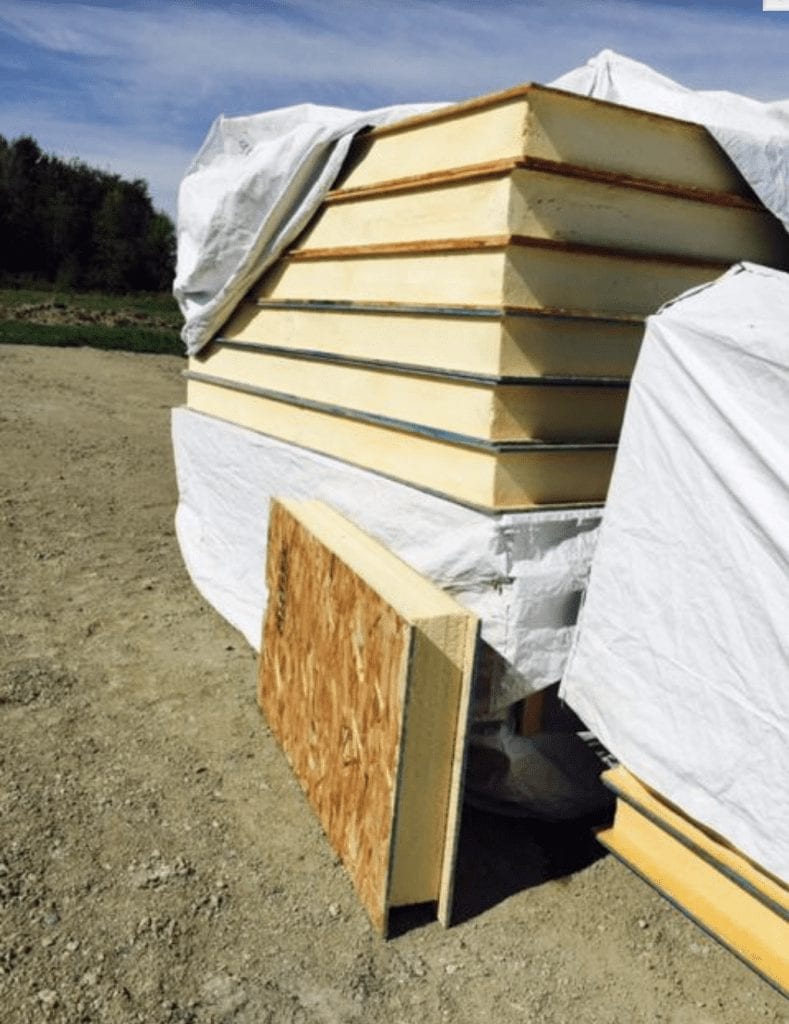 Panels on site and ready to be installed by the OakWood Team
The result is a very compact building system that's energy efficient, fire resistant, and extremely strong – up to 8 times more solid than wooden frames. Because they're pre-manufactured, SIPs are faster and easier to install. Faster installation translates into lower labor costs.
For example, an experienced SIP installation crew can reduce framing costs by as much as 55 percent when compared to traditional wood framing with fiberglass batt insulation.  
Higher R-values 
The potential energy savings for homeowners are also impressive. As you would expect, R values depend on the thickness of the core material used in a SIP. Insulating values for the SIP climb the thicker the panel. For example:
R-29 = 4 ½" (114 mm)

R-37 = 5 ½" (143 mm)

R-44 = 6 ½" (168 mm) 
In contrast, fiberglass (batts) deliver an R-value of 2.9 to 3.8 per inch. 
Have you ever wondered what "R-value" stands for? It's short for "Resistance value." The "R-value" of insulation is a number that measures how well a specific type of insulation can resist heat flow. The higher the R-value, the greater the ability to resist conductive heat transfer. 
According the Structural Insulated Panel Association (SIPA), research shows that SIPs provide continuous insulation that will maintain its stated R-value for the life of the home and outperform fiberglass insulation every time. Furthermore, a 4-inch SIP wall rated at R-14 outperformed a 2×6 wall with R-19 insulation. 
Independent validation by OakWood
While the benefits of SIPs sound impressive, OakWood also likes to independently validate manufacturer claims. Products and technologies that meet or exceed claims, are ones that get added to our evolving, Design & Build best practices and championed to clients.  
Sweet deal
When a new custom home client approached us earlier this year, the OakWood Team was excited by the opportunity to independently test a SIP solution. OakWood made the client a sweet deal: the OakWood Team would install and test SIP panels at no additional costs. 
That means they paid exactly what they would have for traditional fiberglass insulation. But they get upgraded at no extra cost to a high-performance, eco-friendly solution that is reportedly the most effective insulation on the market.  
Airtightness test planned
In this case, a blower door test will be used to determine airtightness on the 3,200 sq. ft. custom home when all major construction is complete. That should be in about 6 weeks – or early November 2019. 
A blower door test results in an infiltrometer or "blower door fan" being placed in the main entrance way of the home. The fan depressurizes the home by sucking air out from the interior. As the fan runs, a technician documents any air leaks in the home, which are exaggerated by depressurization.  
Air Changes per Hour (ACH)
An energy efficient home is one that is as airtight as possible. The key measure of air tightness is Air Changes per Hour (ACH). If air is leaking out during cold weather, then more energy is required when "replacement air" is conditioned or warmed (or cooled during the hot summer months). So the lower the ACH number, the fewer the leaks and the more airtight the home's building envelope is. 
To put that in context, the Natural Resources Canada R-2000 certification program requires an airtightness of 1.5 ACH or lower. 
As we noted in a recent blog on the future of the home building industry in Canada, Net Zero readiness is expected to be the new minimum building code in Canada by 2030-32. A Net Zero home design also calls for air leakage to not exceed 1.5 ACHs.  
OakWood's ACH Target
As part of its High-Performance Design & Build approach, OakWood is targeting an ACH well below 1.0 using SIPs on this new custom home. 
We'll document the process of conducting an airtightness test, the results, and conclusions from the OakWood Team about the effectiveness of SIP panels in a follow-up, part two blog.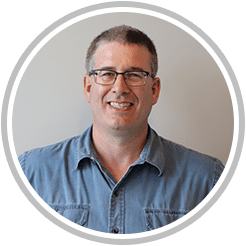 Trent Doherty is General Manager of OakWood, an Ottawa-based Design & Build company that has been providing quality services to residential and commercial clients since 1956. OakWood is dedicated to High Performance solutions that save clients on energy costs while taking measurable steps to achieving a net zero home.