Work with an award winning in-house design team
Led by our certified in-house design consultants, this comprehensive service takes a holistic approach to help you plan all structural, material, and design options for a new home or room. Our team will help you discover the visual theme or key idea behind your project and make confident final choices in colour, style, finishes, materials, and hardware. We also work with the best Architects and Designers in the City for custom home and commercial projects.
Let's Talk About Your Project
Book a complementary, no obligation consultation
Everything about our Concept Design service are customized to your specific needs. Let's get started with a call. Or schedule a complimentary, no obligation consultation with one of our expert Project Consultants now.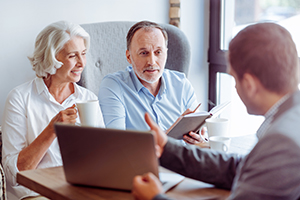 Planning. Brainstorming. Leadership. Well-Honed Processes.
Just what you need to bring your ideas to life!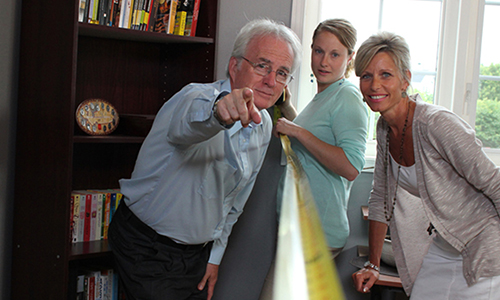 Design meeting
An OakWood Designer will meet to brainstorm, discuss your ideas, and expectations. The award winning Design Centre is the perfect setting for this creative discussion – with thousands of items and fully functioning displays to inspire you.
If you're discussing a renovation, this will be an in-home meeting with exact measurements taken in each room. Your Design Consultant will encourage you to share inspirational designs that you've seen on the OakWood website and any other sources such as Houzz to jumpstart the creative process.
As-Built drawings and floor plan
For any renovation, you'll see As-Built drawings for every room to establish a clear starting point for your project. This confirms the existing configuration and is supported by a current and desired floorplan layout with proposed changes. This also creates a framework for your final material choices based on your style preferences.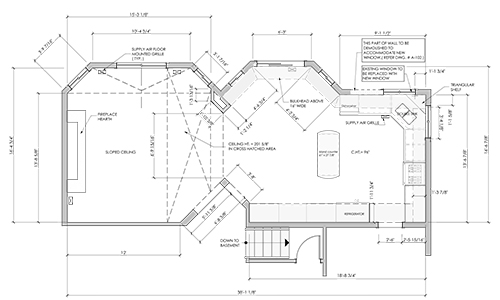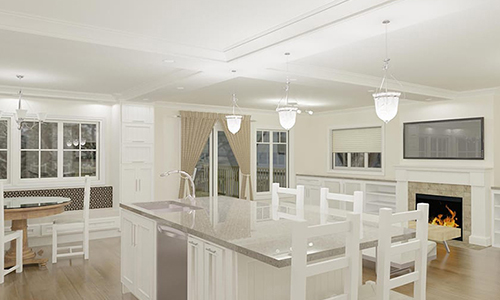 Design Presentation
Time to be wowed. Your final material selections and ideas have come together with coloured perspectives and floor plans. Once you are completely satisfied with the final design plan(s), we order your materials and construction begins. 
Optional photorealistic 3D renderings are also available and invaluable for more complex projects, especially custom homes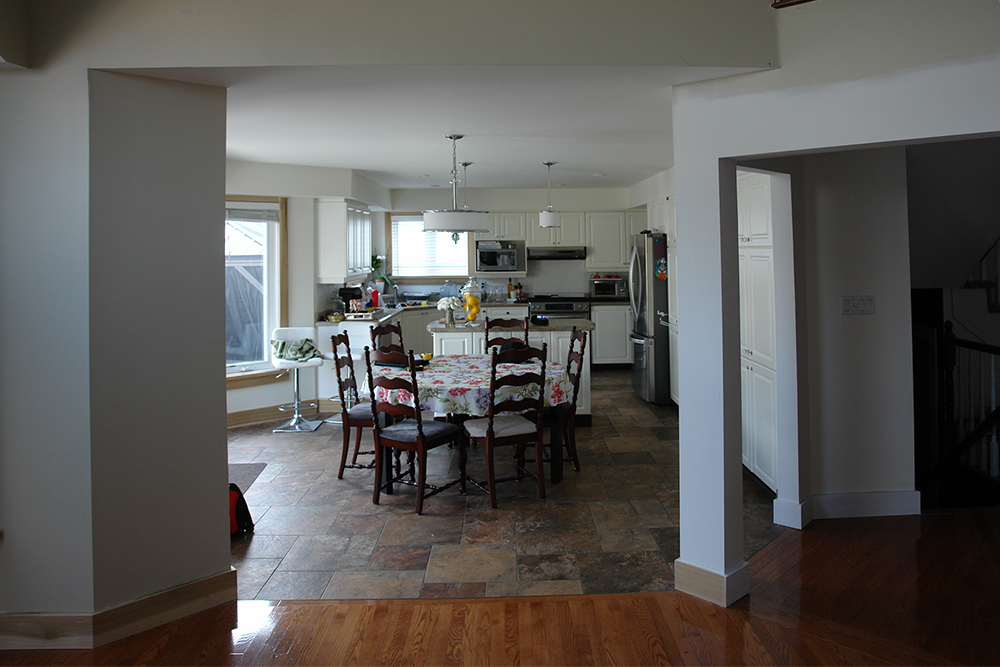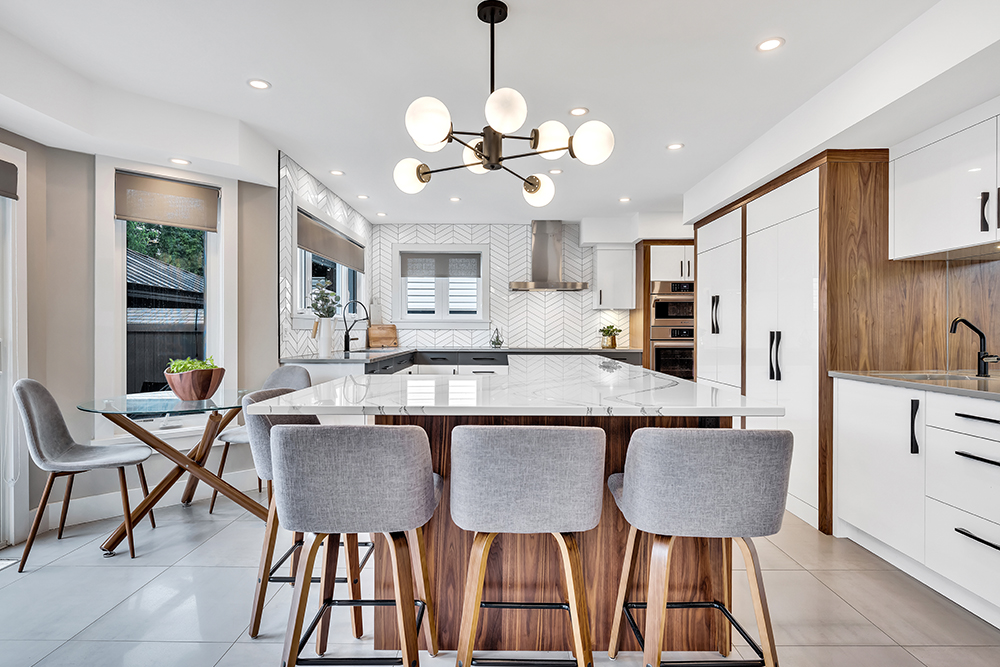 Asbestos and Hazardous Substances Testing
If your project involves working on a structure – residential home or commercial building – that was built prior to 1984, it may have substances designated by the province as hazardous. 
OakWood takes hazardous materials very seriously – to ensure you, your family, and our workers are not exposed to toxic substances identified under the Occupational Health and Safety Act. 
While this step does not affect the concept design, it does occur during OakWood's Design Process and prior to any construction work.
Samples will be collected if necessary and tested by a third party environmental assessment agency. For residential projects, asbestos is the primary concern and it was widely used from 1930 to 1990. 
For more information on this important topic, check out our blog which provides details on 11 designated hazardous substances.