Choose from half-acre to five-acre lots across the City
OakWood has access to hundreds of the best estate lots across the Ottawa Region. As a principal partner in Ottawa Landbank, a consortium dedicated to long-term land investment opportunities, we get advanced notice of new, premium developments in desirable locations, often on the outskirts of the City. We only work with landowners who are planning quality subdivisions with high-end custom home builders like OakWood.
If you're looking to build on a premium estate lot; and want a quality builder with a track record that's second to none, we invite you to schedule a confidential consultation to discuss your opportunities with OakWood
OakWood – a name you can trust to do it right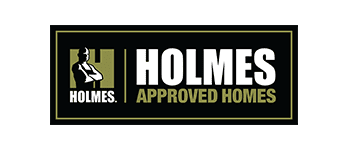 Holmes Approved
First Renovator in Canada and first Ottawa Contractor to measure up to Mike's standards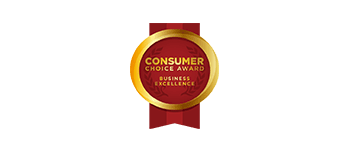 Consumer Choice Favourite
Voted Ottawa's Best Designer and Renovation Company every year since 2007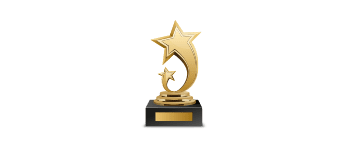 Multiple Award Winner
Ontario's Best Kitchen (2018), Ontario Renovator of the Year (2018), Best Design Centre in Canada and many more
"OakWood is a preferred builder in many quality subdivisions across Ottawa. We also know the availability and locations of the best estate lots across the Region. That's why we can help you find an exclusive estate lot to build your dream home—and a great life for your family."
– Patricia Liptak-Satov, VP Operations, OakWood
Current OakWood Estate Lots
March Crest Estates
March Crest Estates is Kanata North's premium estate lot development. Choose from a selection of over-sized lots with environmental protections and nature corridors.
Large trees and unique Precambrian rock out-crops allow you to live with nature and provide an incredible context for well-planned designs just minutes to all that Kanata offers.
OakWood is a Builder You Can Trust
Ontario's Best Kitchen (2018), Ontario Best Renovator of the Year (2018), Best Design Centre in Canada and many more
pmdms
2019-02-22T14:58:15-05:00
"OakWood worked with us, listening to our ideas and delivered a fantastic design."
"We get many compliments on the addition and especially the very unique double vaulted ceiling in the family room!"
"…I cannot speak too highly of OakWood. I have passed your name to many friends who are contemplating renovations in the year."
"We're really enjoying our expanded kitchen and our opened-up front entrance. The project has given our 1970s era house an up-to-date feel and makes entertaining much more enjoyable. Thanks so much to OakWood for making it happen!"
"There are two areas that particularly impress us about Oakwood: the quality of work and the exceptional work crew…We always felt confident that our home was in good hands. We wouldn't hesitate to recommend OakWood to friends and family. Thank you for a job well done."
"We are very happy with the renovation work done on our home…We had no real surprises and all change orders but one were initiated by us so we ultimately had control of expenditures. Overall, the renovation was much less stressful than we anticipated. I should add, that we stayed in the house for the entire renovation…In the end, I would be more than happy to work with OakWood again."
"I found everyone right from the initial designers to the last person out the door to be extremely professional, hard working, friendly and very respectful of my home. The weekly meetings with you to discuss the work schedule, as well as any concerns I had were very helpful and kept me abreast of everything…In fact, I am so pleased that I will have OakWood back for other projects around my home. Again, I would like to convey my sincere thanks…"
"It has been almost a year since we saw the finishing touches to our kitchen renovation. We thought that we should let you know that our "dream" kitchen continues to fulfill our expectations… In the space of about four months you took us from a virtually useless space to a modern kitchen that fit to the style of the house…We really appreciate the work that OakWood has done and we have in fact referred a number of neighbours to consider OakWood for their renovation projects."
"When we go to parties and find ourselves listening to horror story after horror story about renovation disasters, we can only shake our heads and think, "They should have used OakWood." We were, and remain impressed by your consistent emphasis on quality materials, caliber of work and the client service mentality that obviously drives your business…"