From site location and preparation to designing and building your new home in an established, urban neighbourhood
OakWood brings specialized expertise and services to ensure a high-quality custom designed home that looks fantastic on your infill lot. It will be fully compliant with City streetscape guidelines. Our approach will help shield you from potential insurance claims by ensuring that blasting, excavating and normal construction activity doesn't undermine the structural integrity of your future neighbour's home.
For a custom home that's designed and built to perfection on your infill lot and on-budget guaranteed with no surprise extra costs, we invite you to book a preliminary free consultation or call us at 613 236-8001.
OakWood – a name you can trust to do it right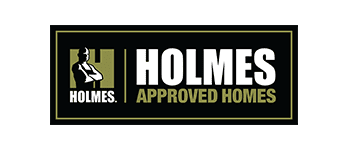 Holmes Approved
First Renovator in Canada and first Ottawa Contractor to measure up to Mike's standards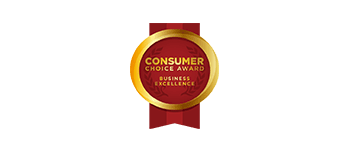 Consumer Choice Favourite
Voted Ottawa's Best Designer and Renovation Company every year since 2007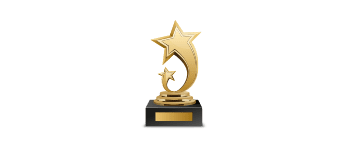 Multiple Award Winner
Ontario's Best Kitchen (2018), Ontario Renovator of the Year (2018), Best Design Centre in Canada and many more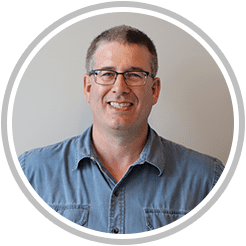 "OakWood can guide you through the entire planning, design, and building process for your infill housing project and make this once-in-a-lifetime experience memorable and enjoyable"
– Trent Doherty, General Manager, OakWood
Specialized Infill Services
You see an exciting opportunity to build on a vacant or underused property within City limits. The neighbourhood is mature. The location is perfect. Maybe there's an old home or building that needs to be demolished. No problem! You're ready to start designing your dream home and preparing the site.
Not so fast! Building on an infill lot poses special challenges. In addition to our turnkey, one-stop Design & Build service and High Performance solutions for custom homes, OakWood provides specialized construction services to address building on an infill lot; and ensure the success of your project.
Neighbours are close
Often neighbours' homes or other buildings are very close, in some cases built on or beyond the lot line. They are vulnerable to heavy duty construction activity and blasting. OakWood takes special precautions to ensure your project does not adversely affect the structural integrity of close neighbouring homes.
Teardown and removal
If your lot has an existing structure, you'll need a building permit to demolish or relocate the structure. You also need to ensure that all utilities—water, electrical, gas—are disconnected from the building you want to knock down. OakWood plans for these contingencies and many others, including asbestos testing, to make sure your infill site is properly prepared and ready for construction.
Streetscape considerations
The City of Ottawa has established urban design guidelines for low-rise infill housing that will apply to your custom home design. Guidelines include the amount of landscaping, rear yard access, driveway widths, orientation of front door, and many others. OakWood's award winning Architectural Design Team will ensure your home is fully compliant with all urban design guidelines and zoning regulations while making it look stunning.
Start with the OakWood Infill Home Feasibility Study
Ensure your infill project is doable. Identify potential issues and solutions before you design.
The potential issues noted above barely scratch the surface of what you'll need to consider when planning your infill project. That's why OakWood recommends starting with a feasibility assessment to ensure your building plan gets approved and there are no surprises when it comes time to apply for permits.
An OakWood Infill Home Feasibility Study is a modest investment to ensure a custom home (or building) design that is fully compliant with all city zoning and bylaws and there are no unforeseen construction issues that could undermine the success of your project.
Get a turnkey solution for your infill project—from the ground-up
Whether you're starting with a blank sheet of paper, have a custom design in mind, or are working with an Architect or Designer—OakWood provides a complete range of in-house services that span every step in the design-build process for your infill project. Material selection is conveniently under one roof at the award winning OakWood Design Centre, saving you hours and in many cases days of running around the City.
You may also be interested in
Estate Lots in Quality Subdivisions
OakWood has purchased quality lots from half an acre to 5 acres in prime locations across the City. Build your dream home from scratch to maximize the lot or choose one of our model homes with any level of customization.
"OakWood worked with us, listening to our ideas and delivered a fantastic design."
"We get many compliments on the addition and especially the very unique double vaulted ceiling in the family room!"
"…I cannot speak too highly of OakWood. I have passed your name to many friends who are contemplating renovations in the year."
"We're really enjoying our expanded kitchen and our opened-up front entrance. The project has given our 1970s era house an up-to-date feel and makes entertaining much more enjoyable. Thanks so much to OakWood for making it happen!"
"There are two areas that particularly impress us about Oakwood: the quality of work and the exceptional work crew…We always felt confident that our home was in good hands. We wouldn't hesitate to recommend OakWood to friends and family. Thank you for a job well done."
"We are very happy with the renovation work done on our home…We had no real surprises and all change orders but one were initiated by us so we ultimately had control of expenditures. Overall, the renovation was much less stressful than we anticipated. I should add, that we stayed in the house for the entire renovation…In the end, I would be more than happy to work with OakWood again."
"I found everyone right from the initial designers to the last person out the door to be extremely professional, hard working, friendly and very respectful of my home. The weekly meetings with you to discuss the work schedule, as well as any concerns I had were very helpful and kept me abreast of everything…In fact, I am so pleased that I will have OakWood back for other projects around my home. Again, I would like to convey my sincere thanks…"
"It has been almost a year since we saw the finishing touches to our kitchen renovation. We thought that we should let you know that our "dream" kitchen continues to fulfill our expectations… In the space of about four months you took us from a virtually useless space to a modern kitchen that fit to the style of the house…We really appreciate the work that OakWood has done and we have in fact referred a number of neighbours to consider OakWood for their renovation projects."
"When we go to parties and find ourselves listening to horror story after horror story about renovation disasters, we can only shake our heads and think, "They should have used OakWood." We were, and remain impressed by your consistent emphasis on quality materials, caliber of work and the client service mentality that obviously drives your business…"