The 2021 Greater Ottawa Home Builders' Association (GOHBA) Awards recently took place on November 19th, 2021, and ended with OakWood taking home three awards at the event. OakWood received a total of 17 nominations this year – the most finalist entries by a single company in a given year since the GOHBA was founded in 1951.
Custom Kitchen (251 sq. Feet or more) – Contemporary $75,001 and over
OakWood had three projects that qualified as finalists in this category. While they were all equally stunning, the decided winner was this clean and elegant white kitchen design. Home design trends may come and go, but designers and architects know that white kitchens will never go out of style. White is popular for kitchens and is often used to create a look of elegance and refinement, and since white goes with almost anything, it's easy to change the room's décor without conflicting with the design. When combined with the large windows and glass upper cabinets, the space allows for plenty of light to illuminate the room – a major upgrade from the original dark and dated kitchen.
Custom Bathroom (100 sq. Feet or less) – Contemporary
This was another category in which OakWood had multiple finalist entries. For this winning project, the client wanted to transform their ensuite into an elegant yet functional space. To accomplish this, the corner tub was removed to open up the room and was replaced with a custom make-up area for added functionality and storage. The shower space was also completely redesigned and now includes all new tile work giving a clean and modern feel. To create even more functional storage space, a niche wall shelf was built into the pony wall between the vanity and shower. The end result is a refreshing spa-like ensuite that is both elegant and functional.
Custom Bathroom (101 sq. Feet or more) – Contemporary
This was the most popular category of this year's GOHBA Awards, with 12 finalist entries in total. Immediately upon entering this bathroom, the variety of materials, colours and textures is evident. The client wanted to give this ensuite its own look while also incorporating elements from other rooms in the home. To accomplish this, we used natural walnut for the vanity and millwork, the same material which can also be found in the kitchen and living room. A black and white palette was also used to give the room a unique feel for a more modern design while the neutral paint color and grey porcelain tile allow for the black, white, and walnut accents to pop.
About the GOHBA Housing Design Awards
Since 1951, the Greater Ottawa Home Builders' Association has been "the proud voice for excellence in the home building community" – representing the home building and renovation professionals in the Greater Ottawa, Ontario region. Builders, developers, renovators, trade contractors, suppliers, and manufacturers make up the core of the Association's membership.
The Greater Ottawa Home Builders' Association's Housing Design Awards are an annual awards event that recognizes excellence in design and quality of construction in the new home and renovation industry in Ottawa. Judging for the GOHBA awards competition takes place entirely in an online format, to ensure each project is judged individually by the GOHBA's respective judges. The online system allows for judges outside of the Ottawa region to ensure objectivity. The judging panel consists of respected Home Builder Association members and/or professionals from across Canada with experience and expertise in the industry.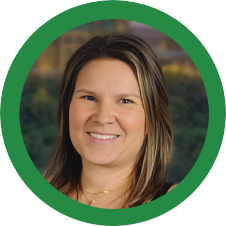 Patricia Liptak-Satov, OakWood, COO.
Patricia is dedicated to improving OakWood's approach and introducing new methods to ensure a responsive, customer centric company that exceeds client expectations.