A state-of-the-art in-home theatre, gym and game room transform an unfinished basement
Do you enjoy big movie experiences?
Have you ever dreamed of having your own home theatre system to rival a Landmark Cinema complete with surround sound and recliners?
If so, you'll be keen to learn more about this amazing basement transformation.
Our client loved a big screen movie experience so much they set up a makeshift home theatre system in their partially finished basement (check it out below!). Despite ungainly wires and missing ceiling tiles, this was fun and worked in a wonky sort of way.
Wanted more!
It didn't take long before our client wanted to invite friends and family over. They wanted something more sophisticated.
They wanted the ultimate in-home movie experience!
A Grand Entertainment Vision
Our client had a pretty clear vision for their basement theatre set up. They had researched many technical variables including spacing, layout, heights, speakers, screen, electrical requirements, and type of projection system.
However, our client's vision started to extend beyond a state-of-the-art home cinema complete with a concession bar. They also wanted a library with a games area, and an open gym. That meant a complete transformation of the entire unfinished basement.
Layout and Floorplan
The OakWood Design Team listened carefully. Here's what they mapped out to make our client's vision a reality: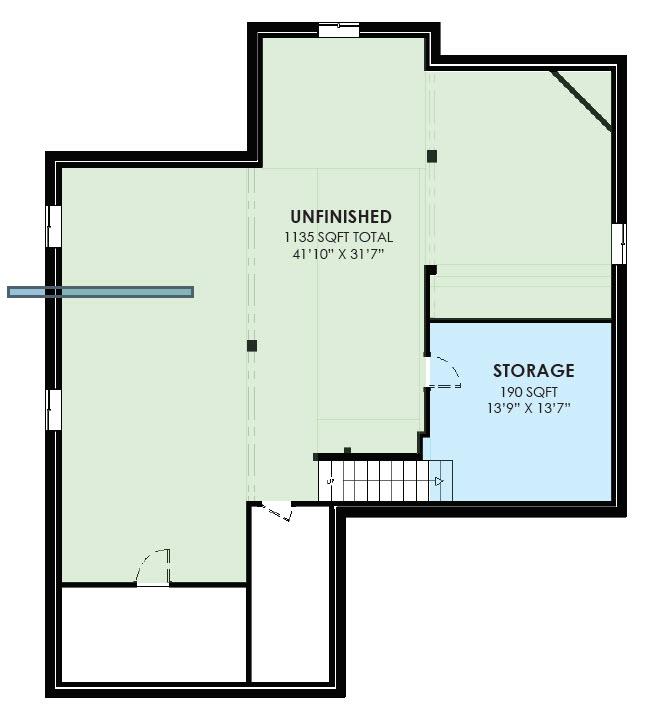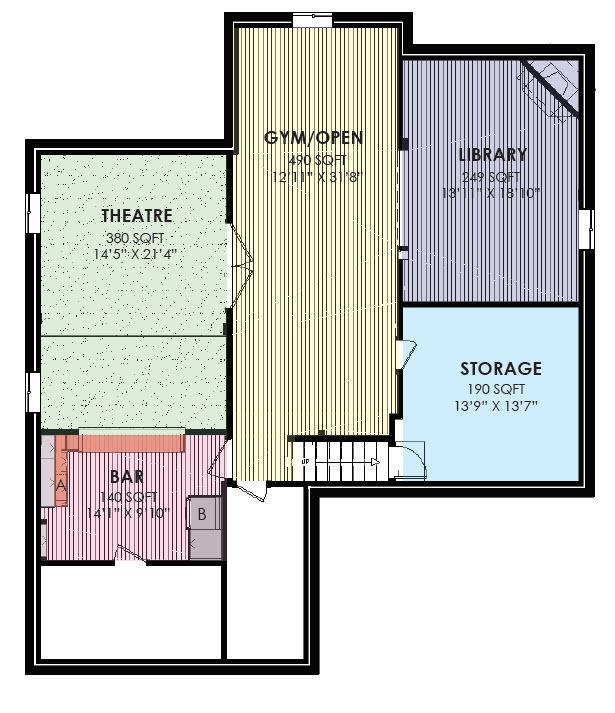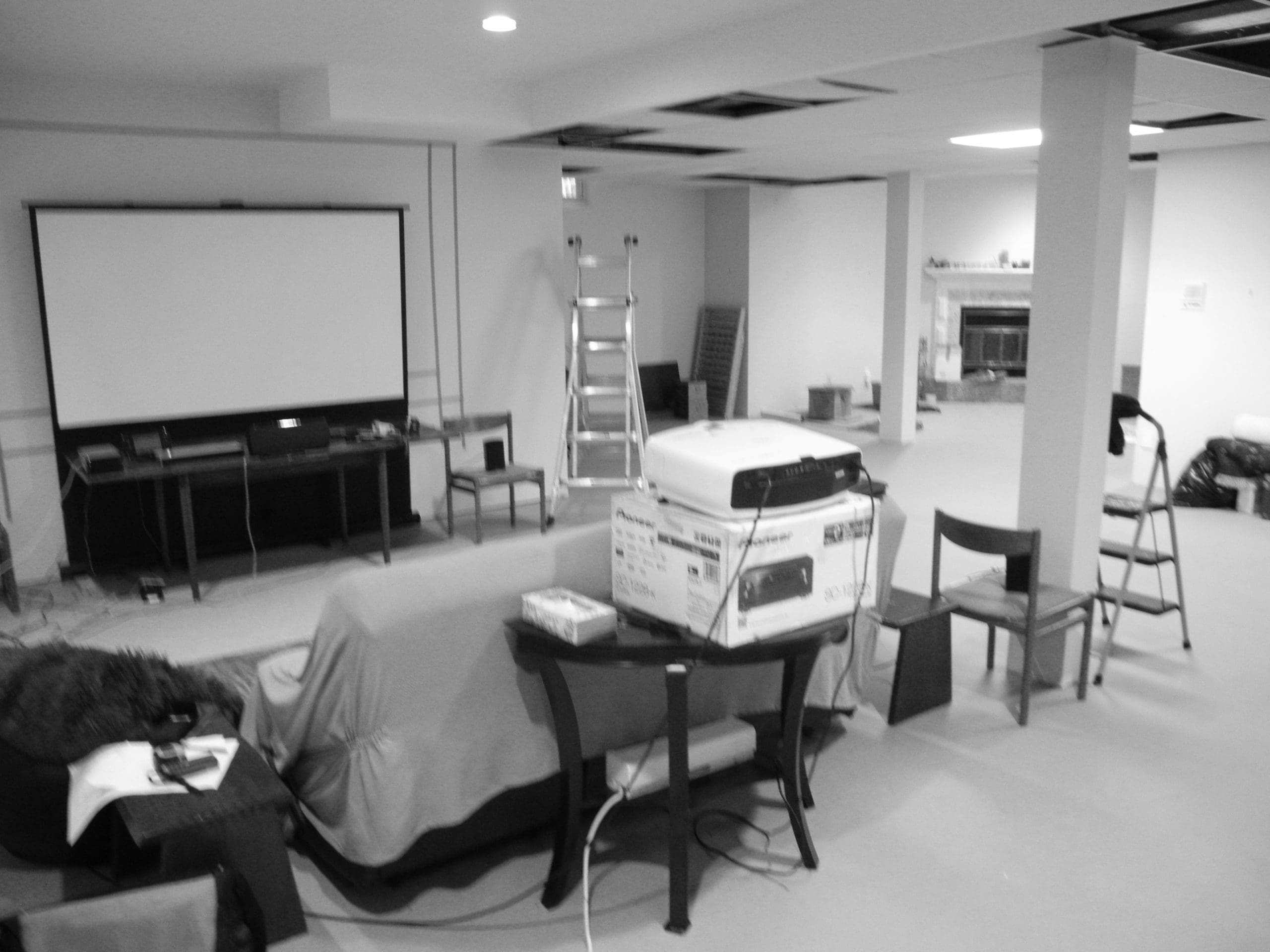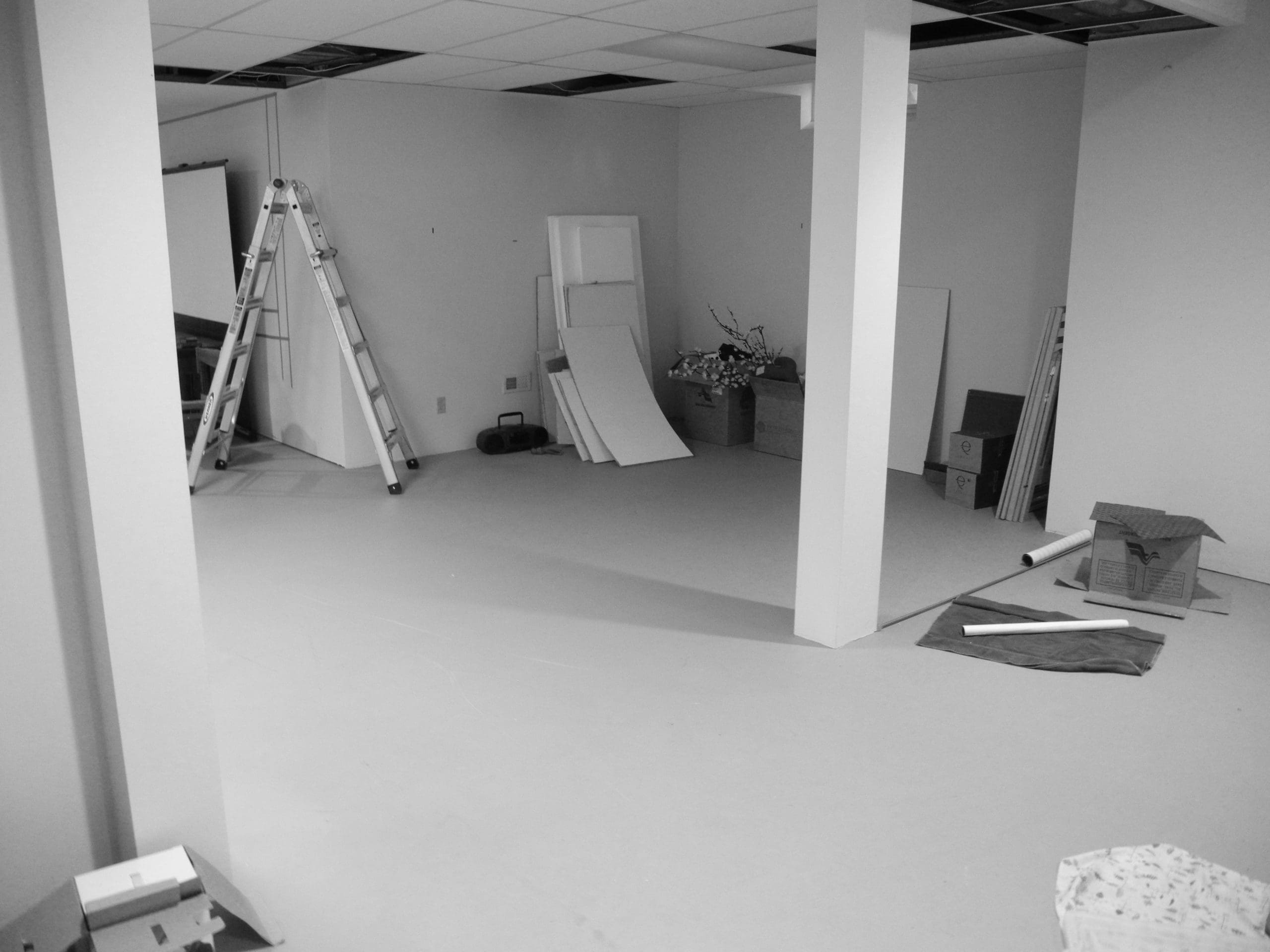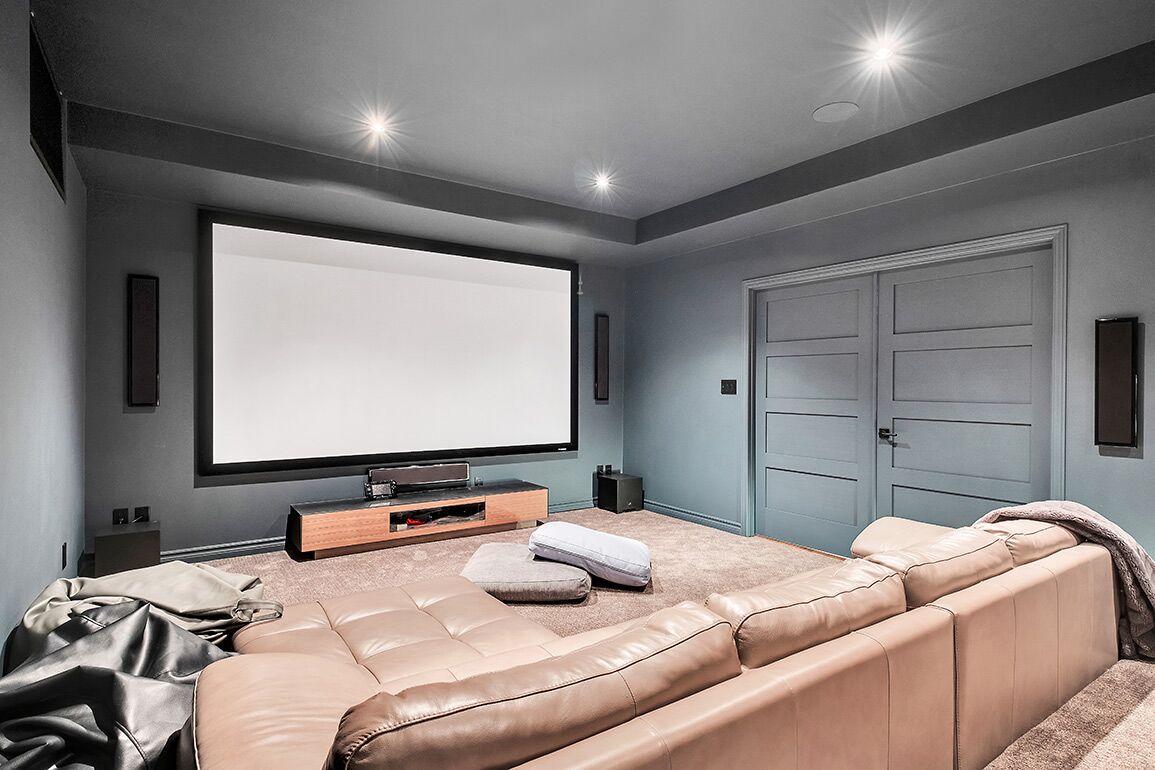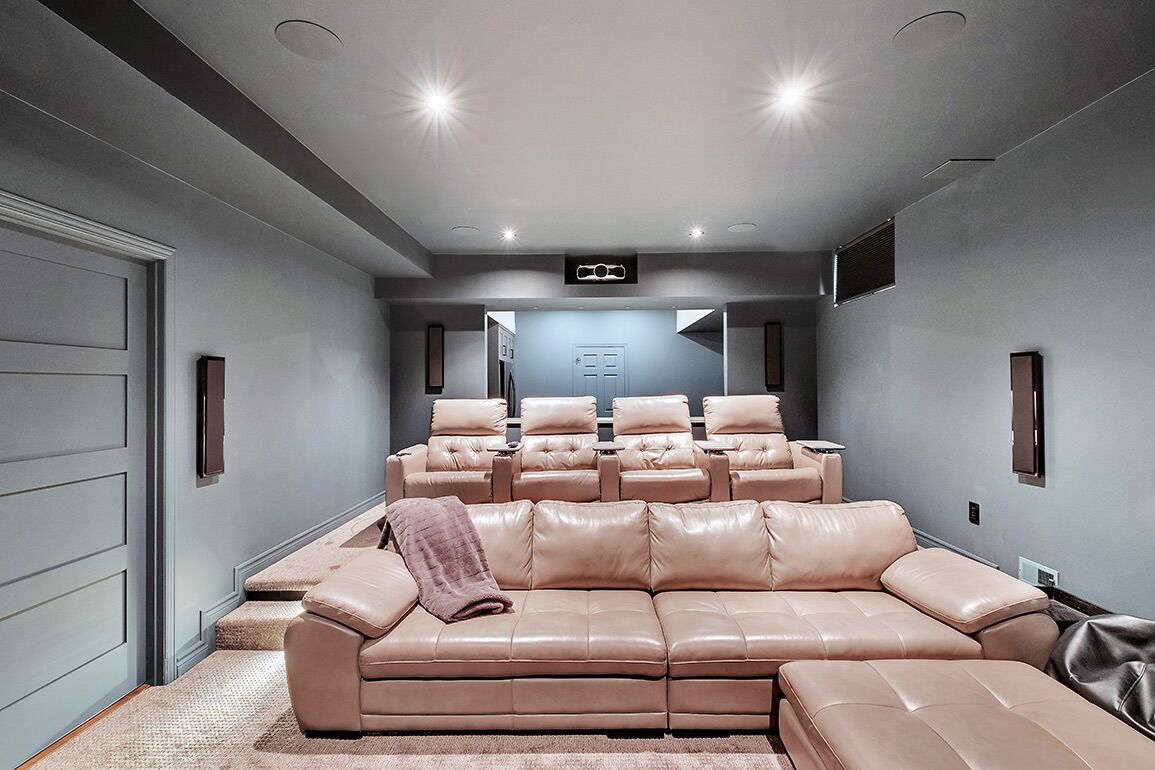 Raised platform seating
Our client wanted four, movie-style reclining leather armchairs in the back row, with a shared couch in the front. The major challenge was to ensure platform seating that was structurally sound and the right elevation. A high-end 110" screen with an aluminum frame was mounted to the front wall.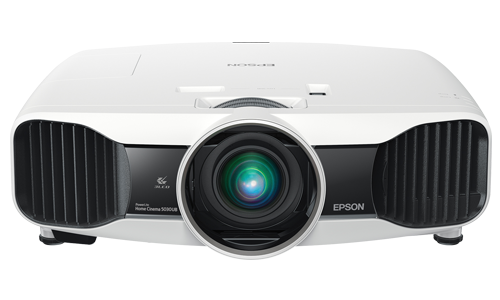 The
Epson PowerLite Home Cinema 5030UB projector
was mounted into the bulkhead separating the theatre from the bar area. "UB" stands for Ultra Black and as you would expect, delivers very deep black levels. This is one of the hottest projectors for home theatre systems delivering excellent image quality in both 2D and 3D.
All wiring for the projector and surround sound components were concealed behind drywall to ensure a clean finish.
Eco friendly carpeting
Mohawk carpet from the EverStrand® collection was chosen for the flooring solution. In addition to being cozy, durable, and stain resistant, Mohawk's eco friendly carpet provided important ambient sound absorption.
An interesting fact about EverStrand is that Mohawk recycles more than 3 billion plastic bottles a year into the carpet and recycled content is fully certified.
Puck lights provided safe passage on carpeted steps.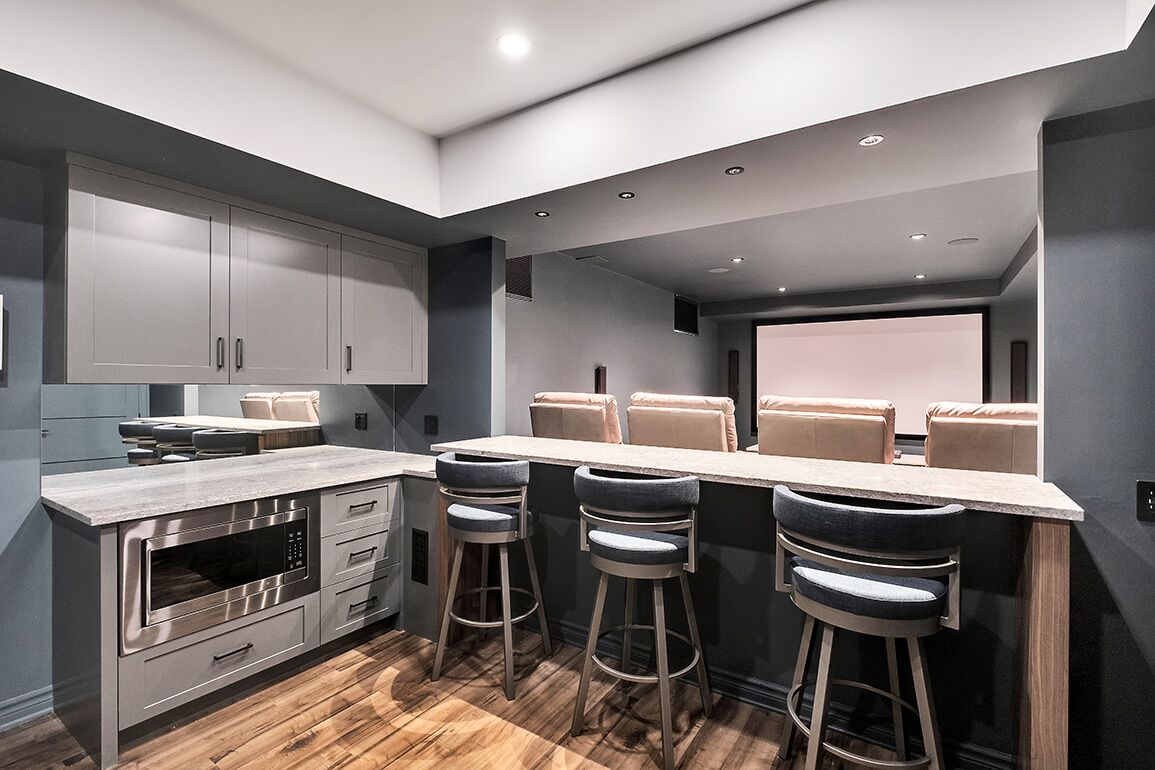 Immediately behind the theatre is an open bar that provides extra seating and a place to prepare popcorn or yummy hot snacks.
Cabinetry from Cabico
Custom Cabinetry is from OakWood's exclusive partner Cabico. For the bar area, our client selected MDF from Cabico's Unique Collection, painted graphite with exquisite wood accents in black walnut.
The big advantage to our clients is that OakWood has a dedicated production line inside Cabico's manufacturing facilities, which eliminates the middleman's markup. More importantly, everything is completely customizable with the Unique Series in 1/8" increments – and more than 100 customizable door designs to choose from.
Caeserstone counertop
The countertop is beautiful quartz, turbine grey with a regular gloss finish from Caeserstone. We like Caeserstone for their innovation and commitment to durable, low-maintenance products that support a healthier environment and better use of material resources.
Our client chose an energy efficient LG fridge and microwave from OakWood's partner, Appliance Canada.
Luxury vinyl flooring
Stunningly realistic vinyl flooring from Richmond Luxury Vinyl, a Canadian supplier, was used in the bar area, gym, and sitting room.
Richmond promotes its luxury vinyl flooring as being "just like the real thing, only better," and we think they have a point. It's resilient, quiet, naturally waterproof and super easy to maintain. Finished with Richmond's Elgin Oak, Firmfit 7" plank, you would swear this was a genuine hardwood floor!
Open Gym and Sitting Room
A passthrough connects the bar to an open gym which leads into a library and sitting area.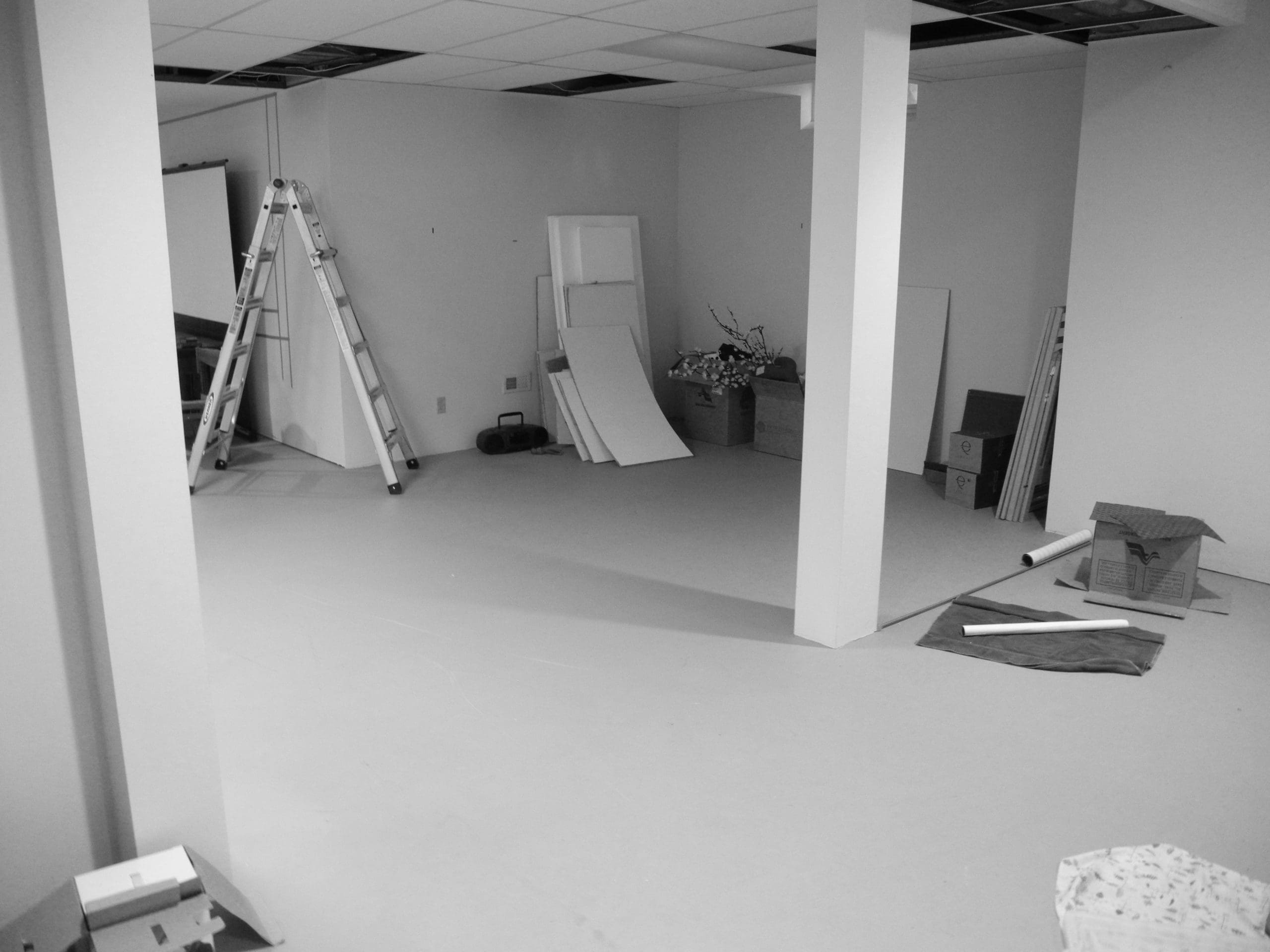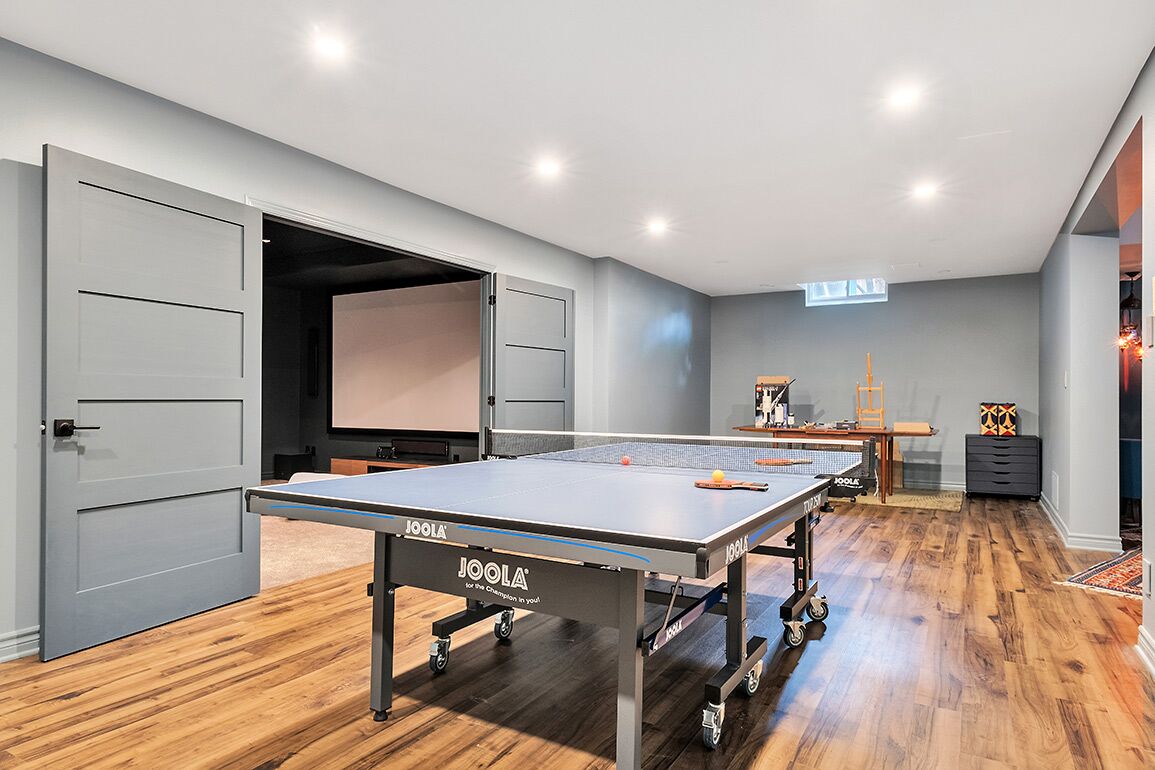 A wall was added to separate the cinema from the gym area. Large double French doors were used to provide access and soundproofing when the theatre room was in use.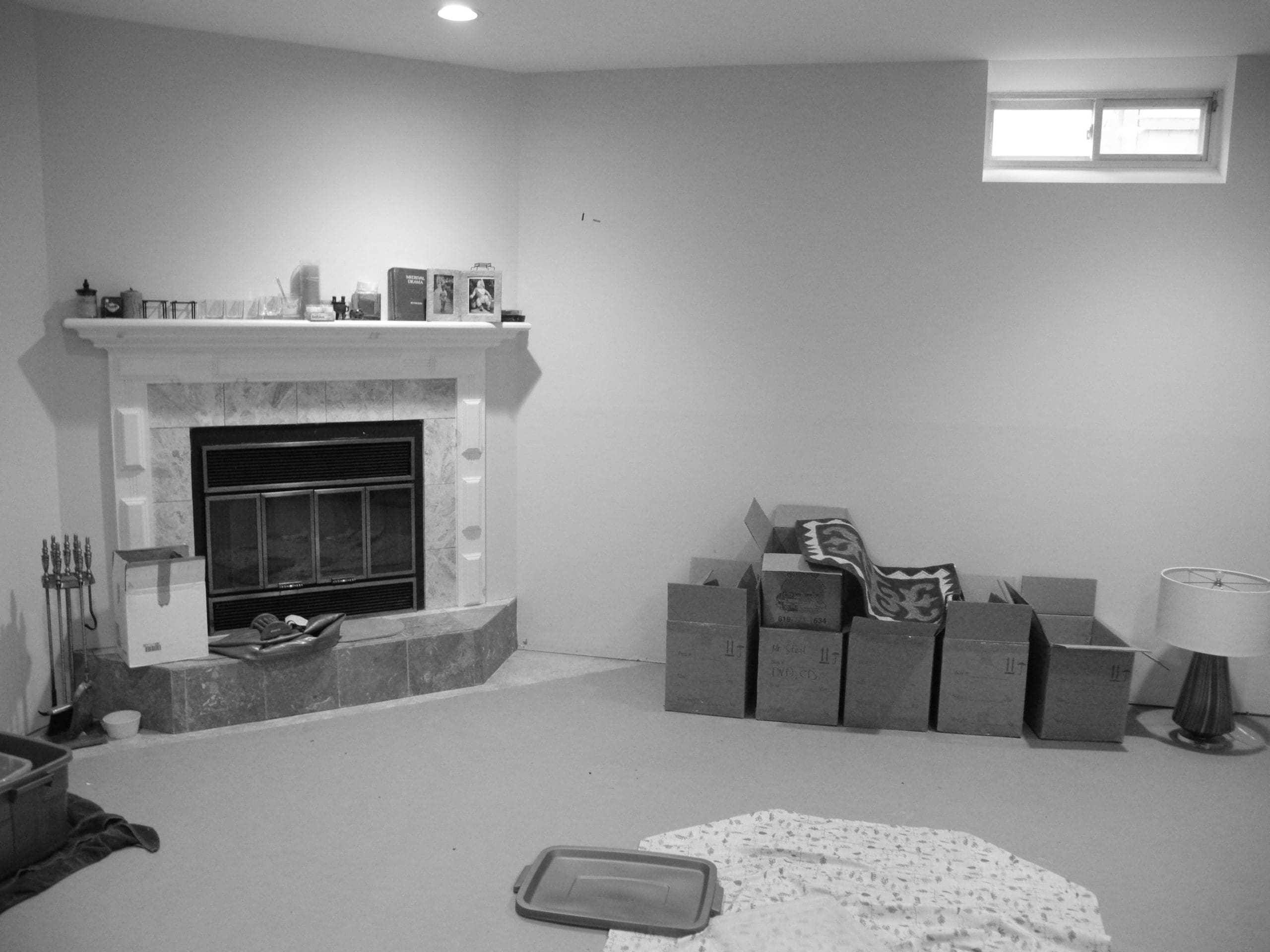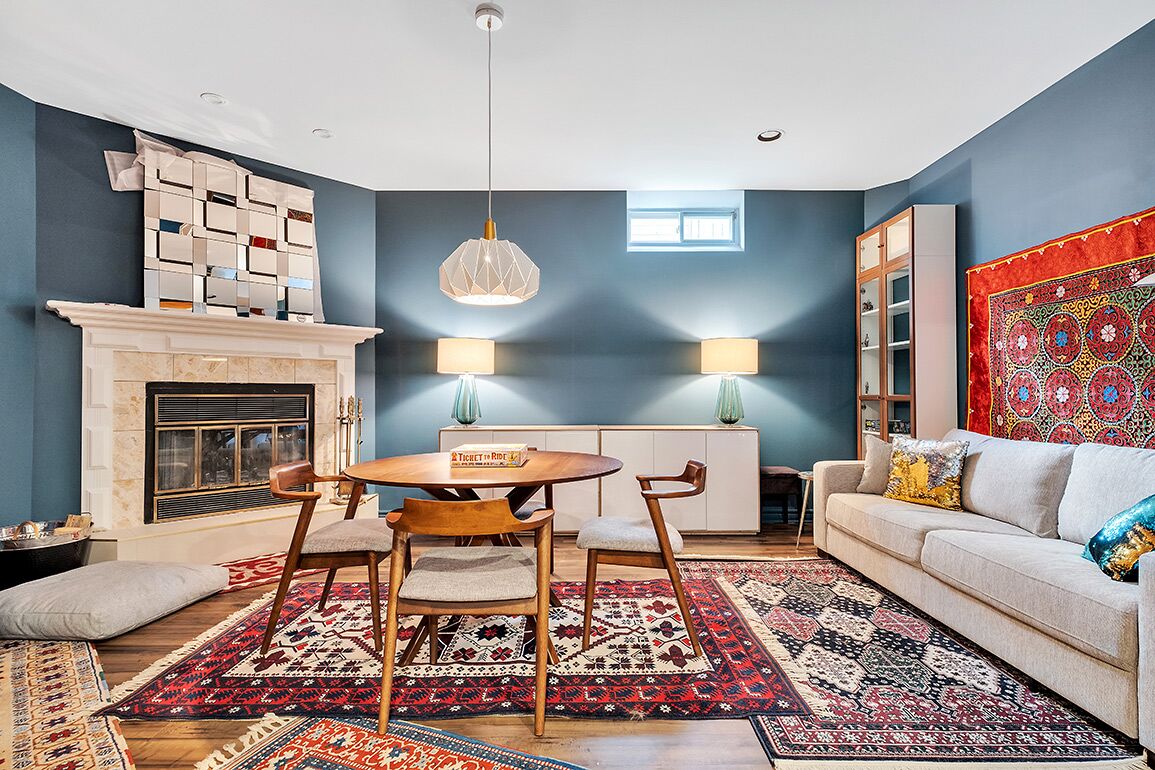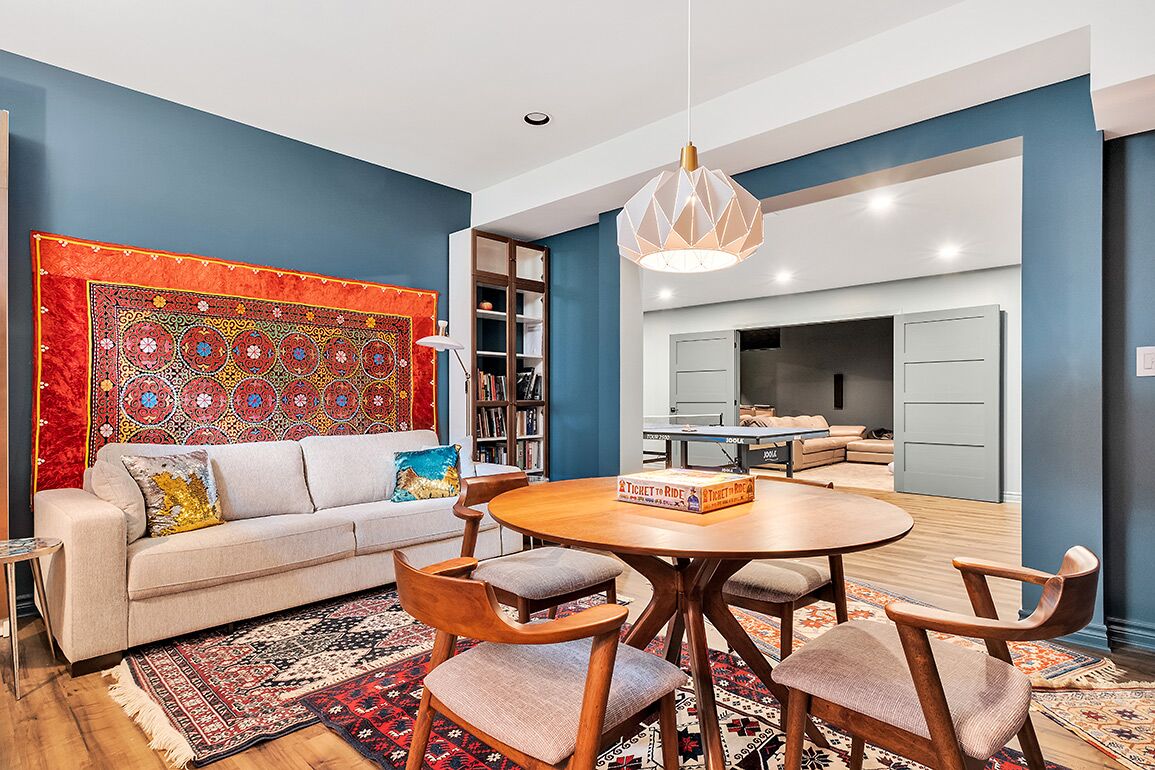 Existing gas fireplace
The OakWood team painted the fireplace mantle and added new hearth tile to match the facing. Pot lights, a bold wall colour, and continuation of luxury vinyl flooring with beautiful warm tones all come together to create an inviting and cozy family room for reading, games, or relaxing.
A room that "pops"
Our client has a tremendous visual eye and as you can see from the exotic floor rugs, lights, accents, and furnishings – the room just "pops" wonderfully!
With three, elegant separate rooms to choose from, this basement transformation delivers the ultimate entertainment experience!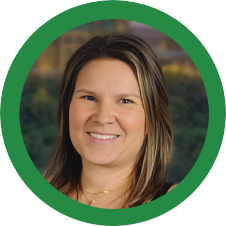 Patricia Liptak-Satov, OakWood, Chief Operations Officer.

Patricia is dedicated to improving OakWood's approach and introducing new methods to ensure a responsive, customer centric company that exceeds client expectations.